Good evening🌙
I have a happy announcement!
The release of my first book
""Ano Hi, Konna Koto wo Kangaete ita (This Is What I Thought on That Day)"
has been decided 📕
I never thought
there would be a day where I'd be able to publish a book…
I'm truly thankful and surprised!
You really can't tell what will happen in life!
Truly, thank you very much
for giving me this opportunity✨
Every month, my serialization is published in "Nikkei Entertainment!"
Ever since we become Sakurazaka,
the title has been renamed into "Itsumo Ririshiku Chikaradzuyoku (Always dignified and strong)",
and renewed 🌸
This will be the compilation of the series that start during Keyakizaka era from 2018,
"Sugai Yuuka no Ojou-sama wa Itsumo Shinken Shoubu (The Lady Sugai Yuuka is Always Serious)",
up until it's final article 🌳
The title was thought up by Akimoto Yasushi-sensei
I'm happy to receive so many options!
There are so many good ones, I thought about it until the last minutes 🤔
I choose
"Ano Hi, Konna Koto wo Kangaete ita"
because it expresses my feelings in a straightforward manner,
and matches with how the content looks back to the past 🍃
In addition to the series,
A large volume of new writings based on three themes has been added ५✍
It's from my point of view,
but it's about the backstage details I couldn't talk about in serialization,
and my determination to move forward as Sakurazaka
Things I hadn't really gotten the chance to talk about, such as my daily lives and views on life
I'm not very good at expressing my feelings
into words,
but I will carefully talk about my honest feelings
It's a little embarrassing,
but there is also a message for all the members of Sakurazaka 🌸
There are many newly taken pictures as well 📸
This might be the last chance we'll see Keyakizaka46's Last Live costume
It has all the colors of the previous uniforms in it
It's my beloved and precious costume 🍂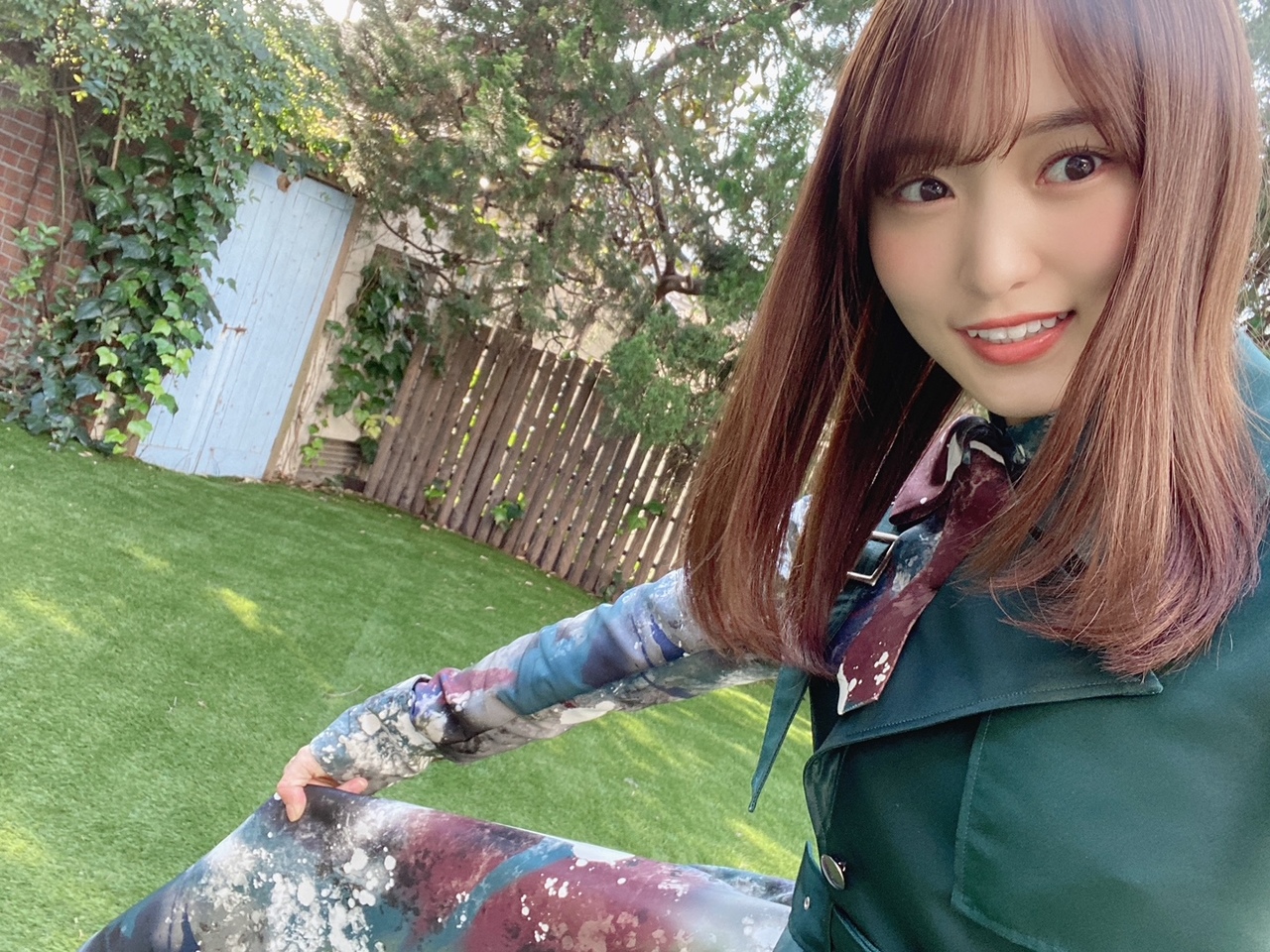 There are also picture of our debut costume as Sakurazaka,
as well as my casual clothes
It's been about half a year since we have been reborn as Sakurazaka
After the initial stir of the name change,
I now feel a sense of hope for the future
I want us to move steadily step by step
In this timing
I'd like to share our past to those who has liked us for a long time,
and those who started liking us after we became Sakurazaka,
and move forward together
in a stronger connection 🤍
There are 3 patterns to the cover and postcard ✨
Since pre-order has started,
please do check it out ☺︎
【Release Date】
6th May 2021 (Thursday) ※Released sequentially at bookstores nationwide
⚫️Amazon
・Normal version
https://www.amazon.co.jp/dp/4296108417/
・Amazon Limited Type A
https://www.amazon.co.jp/dp/4296109634/
・Amazon Limited Type B
https://www.amazon.co.jp/dp/4296109642/
⚫️7Net
https://7net.omni7.jp/detail/1107193396
⚫️Rakuten Books
https://books.rakuten.co.jp/rb/16720214/
Just a little while until release. Please look forward to it ✨
Thank you for your support ☺︎
*☼*―――――*☼*―――――
Thank you to everyone who watched
"CDTV Live! Live! 3 hours special" yesterday 📺
This is Sakurazaka46's 3rd time appearing,
it made me very happy ✨
It was the 3rd time we are performing "Naze Koi wo Shitekonakattandarou?" in CDTV!
It is performed from fixed-point camera view that is different from before,
which made me feeling nervous myself~!!
And I was very happy to [participate] in Disney dance medley that I dreamed of 🐭
I have always long for this kind of collaboration,
so I was happy that Sakurazaka could be a part of it ✨
Mickey pose with Peta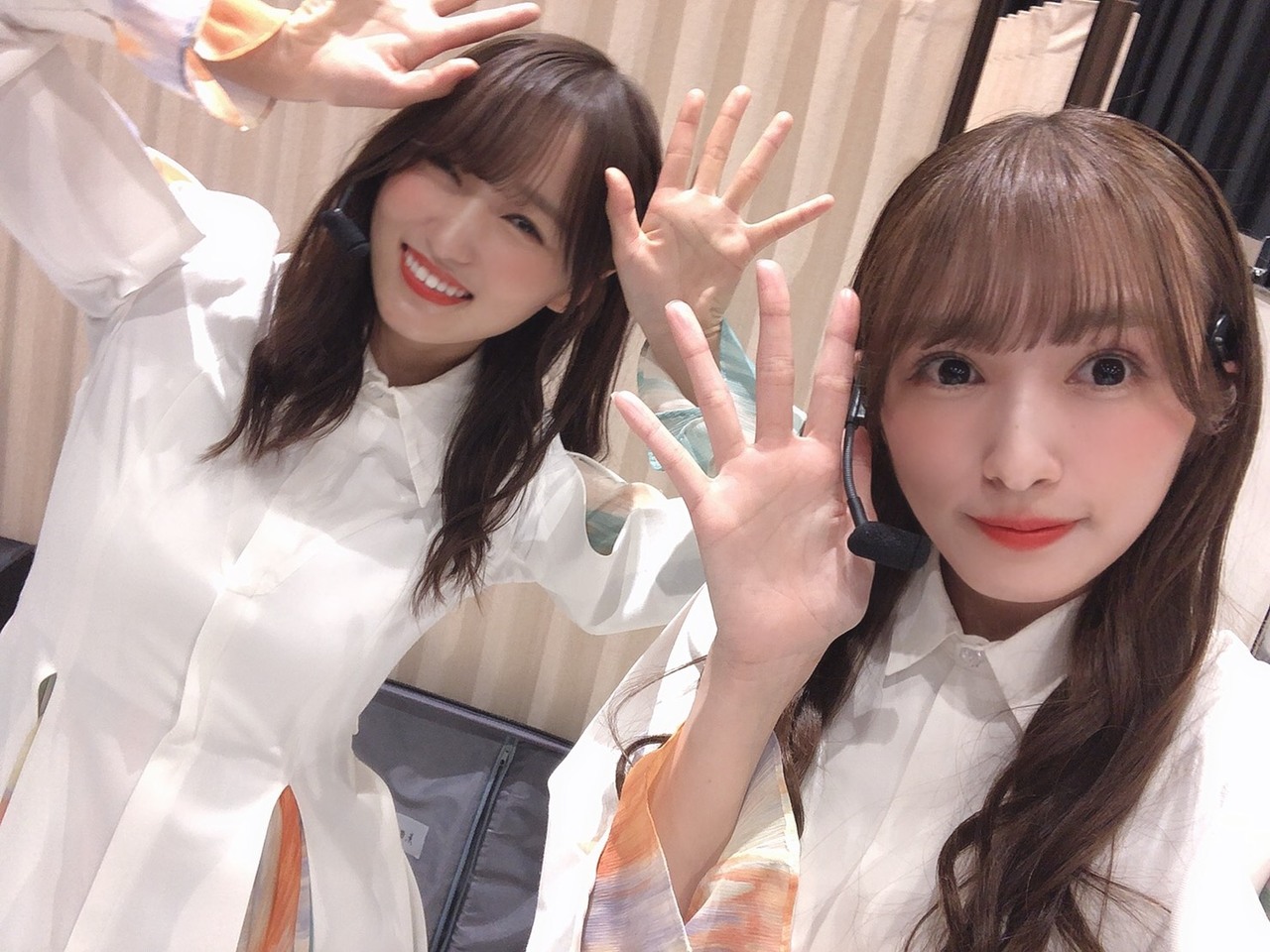 I hope that all of us could do it together someday!
And then last is the first full sized performance of BAN ⚡️
Splashing water amidst the cherry blossoms blizzard
I can't thank the CDTV staff enough for making all of this happen!!
During the rehearsal, the staff of the show would verify the water while being all drenched,
They cleaned a large amount of cherry blossoms [petals] and water in a short time
They meet all of our expectations
despite the many difficult conditions 🥺
In the actual performance, in order to live up to the expectations,
We gave our best to convey it
to everyone who was watching!!
How was it?
The soaking wet performance is like Republic of Keyaki,
it felt great 🌈
It has become an unforgettable BAN for that day!
Truly, thank you very much!!
We had to make a run for it,
but I'm glad that we made it in time for radio "Rekomen!"s live broadcats 🙌🏻
I am grateful with how
3 make up artists worked to dried my hair 🥺 Thanks to them, the breaker tripped 😂
For Sakurazaka Mega Exciting Festival
Chukemon and Rei-chan came to visit!
It was so exciting the broadcast became chaotic lol
Thank you very much
to everyone who listened!!
There are still many that I want to read
so I will be updating my blog again!
Well then, see you again✨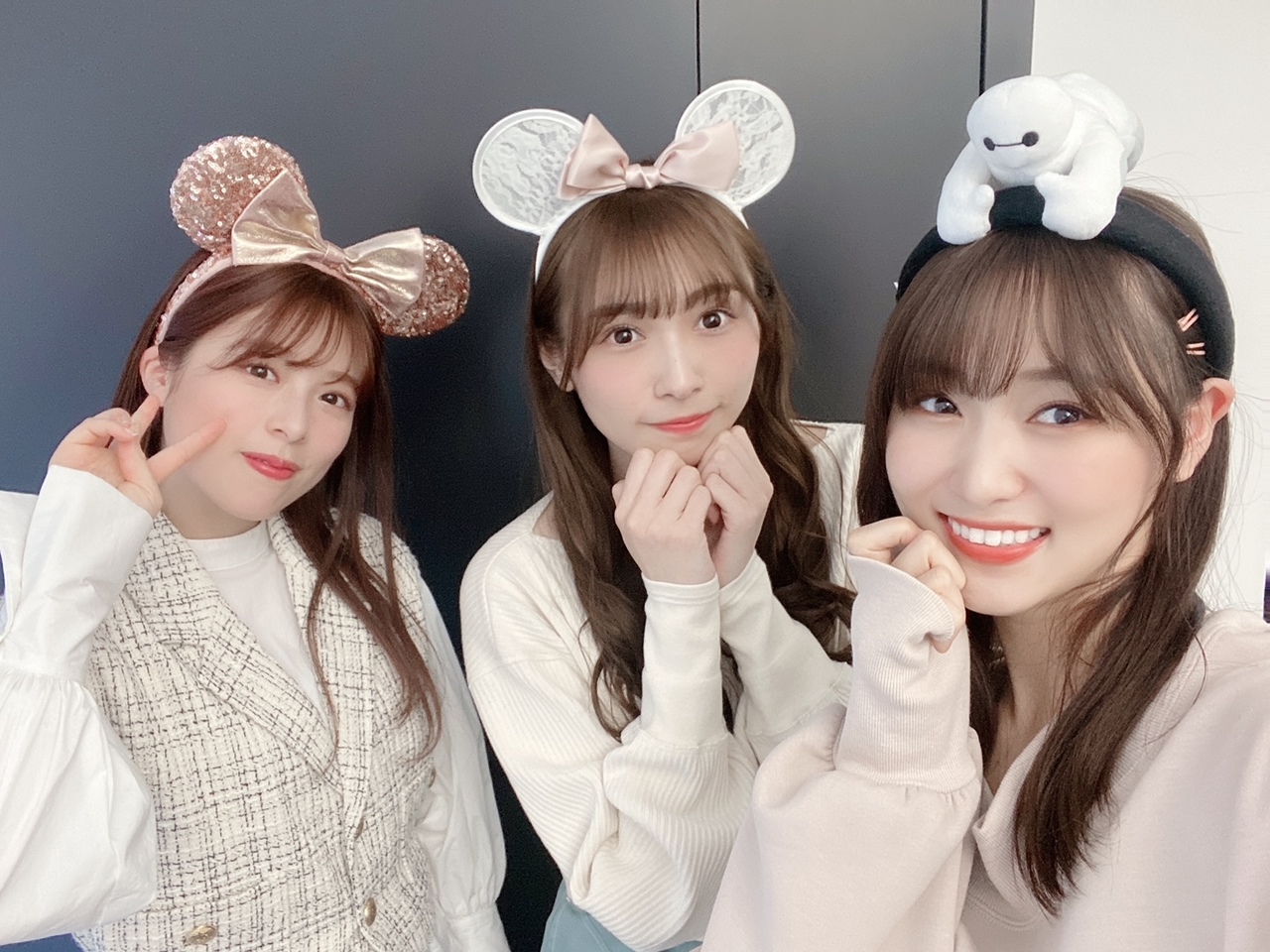 I want to go to Disney〜
My oshi are Gelatoni and Bullseye 🐴
Yuuka