Release Date: June 28, 2023

About the Single:
First Sakurazaka46 single not to use the Sakura Eight system — instead, an all member formation was used (excluding 3rd generation).
First title song center position for Fujiyoshi Karin.
First title song that Saito Fuyuka, Kousaka Marino, and Onuma Akiho have participated in.
Endo Hikari did not participate in this single as she is on hiatus for physical health reasons.
Unit Songs Participating Members:
静寂の暴力 (Seijaku no Bouryoku)
3rd Generation (Ishimori Rika, Endo Riko, Odakura Reina, Kojima Nagisa, Taniguchi Airi, Nakashima Yuzuki, Matono Mio, Mukai Itoha, Murai Yu, Murayama Miu, Yamashita Shizuki [C])


風の音 (Kaze no Oto)
1st Generation (Uemura Rina, Koike Minami [C], Kobayashi Yui, Saito Fuyuka, Habu Mizuho)


コンビナート (Konbinato)
2nd Generation (Inoue Rina, Ozono Rei, Onuma Akiho, Kousaka Marino, Takemoto Yui, Tamura Hono, Fujiyoshi Karin, Masumoto Kira [C], Matsuda Rina, Morita Hikaru, Moriya Rena, Yamasaki Ten)


Anthem Time
3rd Generation (Ishimori Rika, Endo Riko, Odakura Reina, Kojima Nagisa, Taniguchi Airi, Nakashima Yuzuki [C], Matono Mio, Mukai Itoha, Murai Yu, Murayama Miu, Yamashita Shizuki)


一瞬の馬 (Isshun no Uma)
Title Song Members (Uemura Rina, Koike Minami, Kobayashi Yui, Saito Fuyuka, Habu Mizuho, Inoue Rina, Ozono Rei, Onuma Akiho, Kousaka Marino, Takemoto Yui, Tamura Hono, Fujiyoshi Karin [C], Masumoto Kira, Matsuda Rina, Morita Hikaru, Moriya Rena, Yamasaki Ten)


ドローン旋回中 (Drone Senkaichu)
Title Song Members (Uemura Rina, Koike Minami, Kobayashi Yui, Saito Fuyuka, Habu Mizuho, Inoue Rina, Ozono Rei, Onuma Akiho, Kousaka Marino, Takemoto Yui, Tamura Hono [C]

, Fujiyoshi Karin, Masumoto Kira, Matsuda Rina, Morita Hikaru, Moriya Rena, Yamasaki Ten)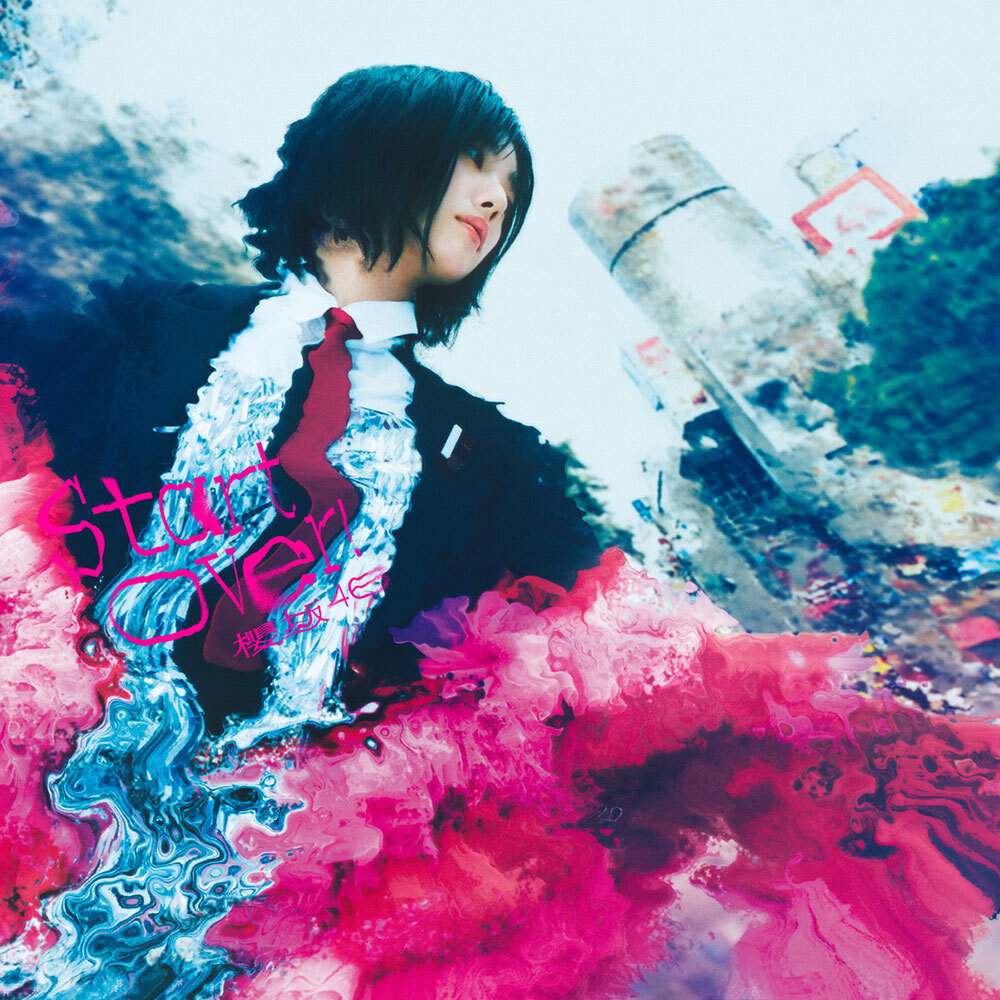 Start over! Type A (CD+BD)
Start over!
静寂の暴力 (Seijaku no Bouryoku)
風の音 (Kaze no Oto)
Start over! (Off vocal ver.)
静寂の暴力 (Seijaku no Bouryoku) (Off vocal ver.)
風の音 (Kaze no Oto) (Off vocal ver.)
2nd YEAR ANNIVERSARY ~ Buddies Kanshasai ~ <Part 1>

Opening
4 Team battle! Sakurazaka46 2nd YEAR Quiz
TAKAHIRO-sensei explains Jouken hansha de nakete kuru
TAKAHIRO-sensei explains Nobody's fault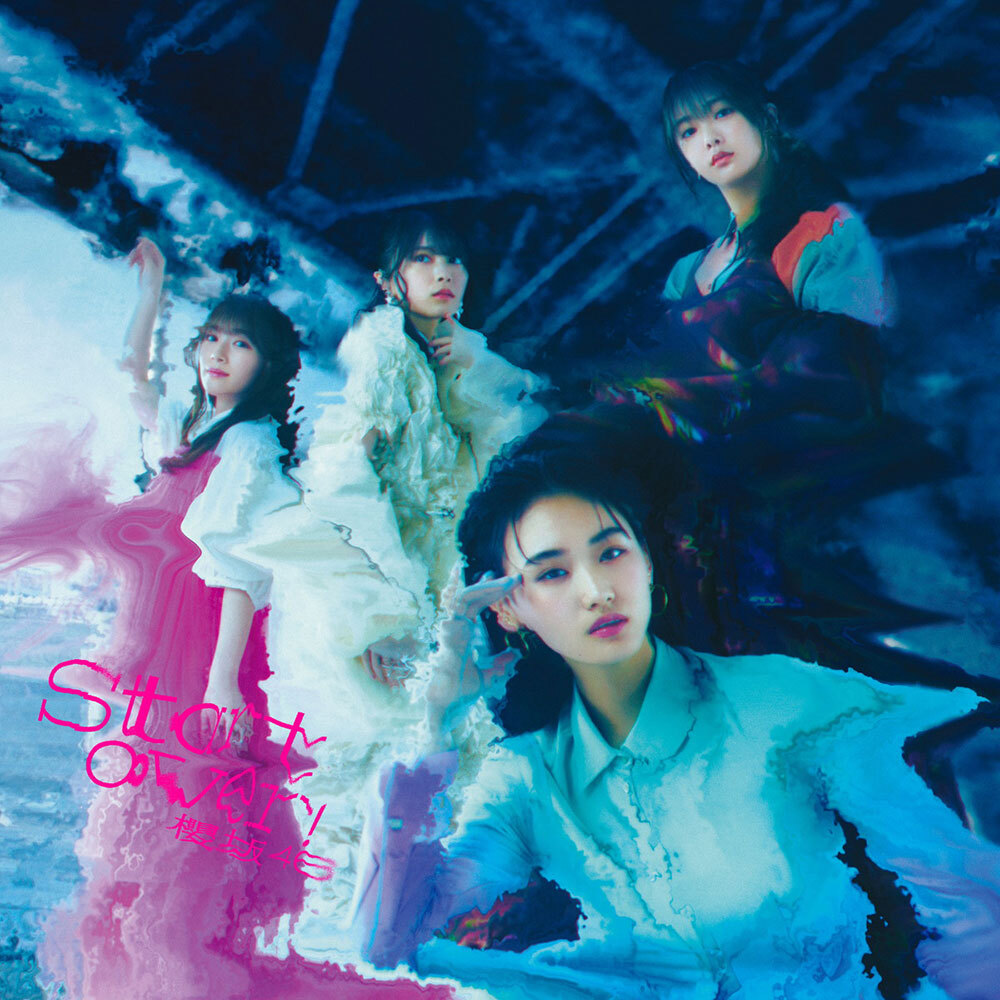 Start over! Type B (CD+BD)
Start over!
静寂の暴力 (Seijaku no Bouryoku)
コンビナート (Konbinato)
Start over! (Off vocal ver.)
静寂の暴力 (Seijaku no Bouryoku) (Off vocal ver.)
コンビナート (Konbinato) (Off vocal ver.)
2nd YEAR ANNIVERSARY ~ Buddies Kanshasai ~ <Part 2>

Overture
Omotta Yori mo Sabishikunai (思ったよりも寂しくない)
Kimi to Boku to Sentakumono (君と僕と洗濯物)
Saishuu no Chikatetsu ni Notte (最終の地下鉄に乗って)
Jouken Hansha de Nakete Kuru (条件反射で泣けて来る)
Nobody's fault
Boku no Dilemma (僕のジレンマ)
Buddies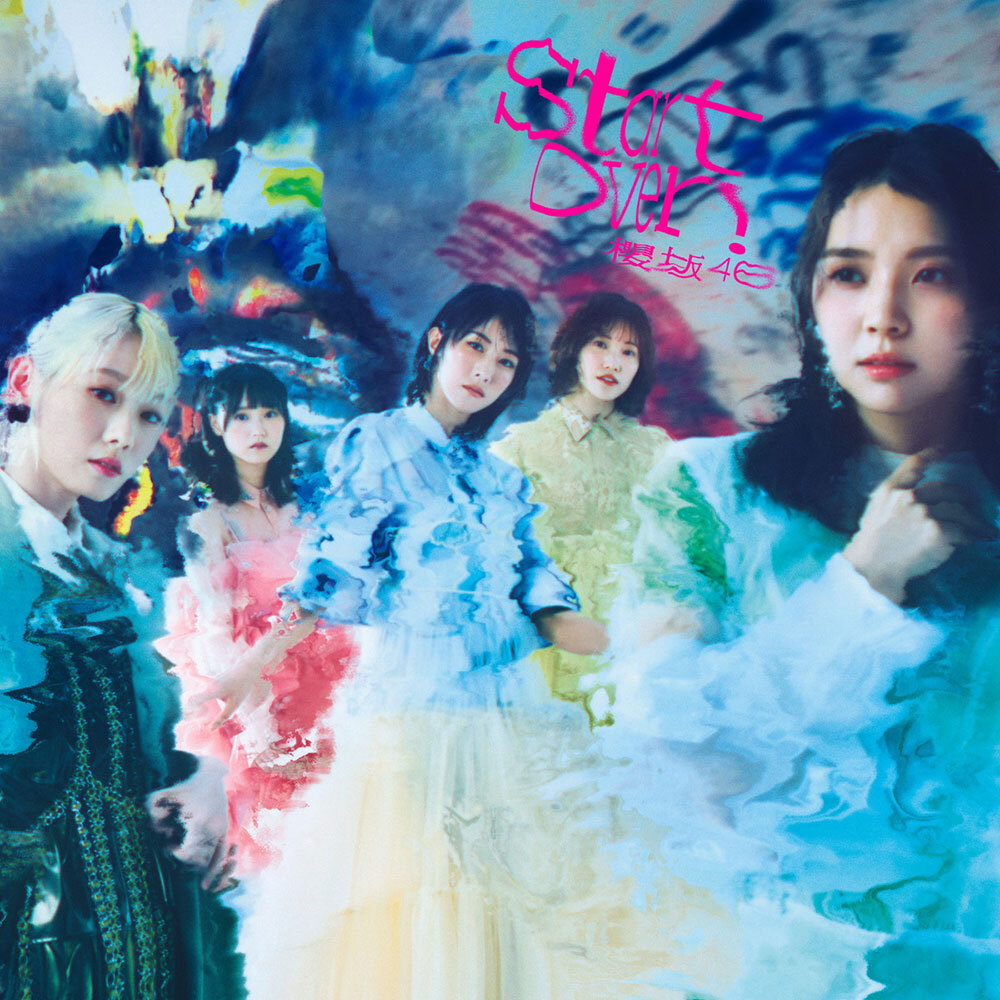 Start over! Type C (CD+BD)
Start over!
静寂の暴力 (Seijaku no Bouryoku)
Anthem time
Start over! (Off vocal ver.)
静寂の暴力 (Seijaku no Bouryoku) (Off vocal ver.)
Anthem time (Off vocal ver.)
Sakurazaka46 3rd Generation Members Omotenashikai <Part 1>

Opening
2minutes SHOW
Nobody's fault
DANCE TRACK
MC
Variety Corner (バラエティーコーナー)
Casual Wear Fashion Show (私服ファッションショー)
Start over! Type D (CD+BD)
Start over!
静寂の暴力 (Seijaku no Bouryoku)
一瞬の馬 (Isshun no Uma)
Start over! (Off vocal ver.)
静寂の暴力 (Seijaku no Bouryoku) (Off vocal ver.)
一瞬の馬 (Isshun no Uma) (Off vocal ver.)
Sakurazaka46 3rd Generation Members Omotenashikai <Part 2>

Opening VTR
Overture
Nobody's fault
Samidare yo (五月雨よ)
Buddies
Natsu no Chikamichi (夏の近道)
VTR
BAN
MC
Sakurazaka no Uta (櫻坂の詩)
Natsu no Chikamichi -Encore- (夏の近道 -Encore-)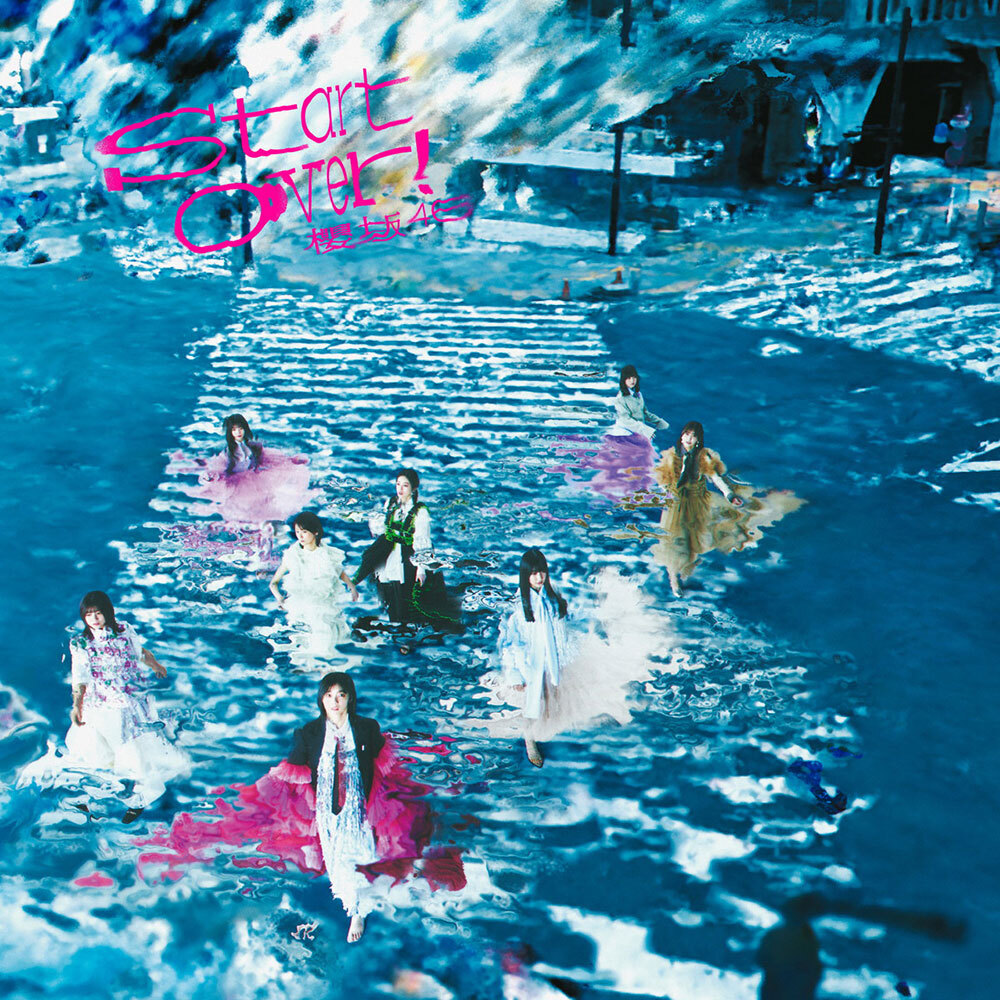 Start over! Type Regular (CD Only)
Start over!
静寂の暴力 (Seijaku no Bouryoku)
ドローン旋回中 (Drone Senkaichu)
Start over! (Off vocal ver.)
静寂の暴力 (Seijaku no Bouryoku) (Off vocal ver.)
ドローン旋回中 (Drone Senkaichu) (Off vocal ver.)