This guide is to help people buy tickets on ZAIKO. We will be using pictures from "Keyakizaka Live Online but with YOU!" since its the same.
※This is how one of our staff bought their ticket using ZAIKO. Only as a reference for others.
BACKS LIVE Link: https://l-tike.zaiko.io/e/sakurazaka46ltike
1st TOUR 2021 Link: https://l-tike.zaiko.io/e/1031sakurazaka46
Step 1
Open the link above and click on Buy Now. Register for ZAIKO account if haven't.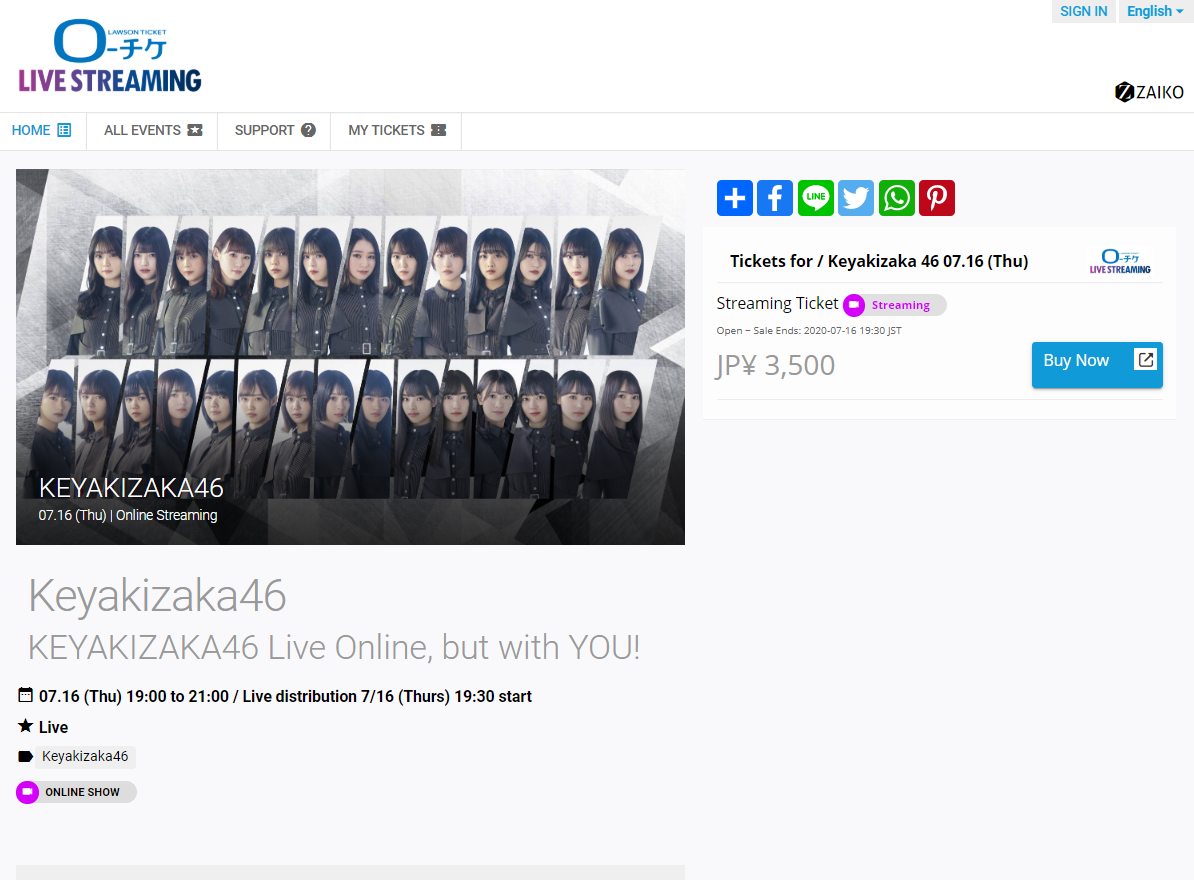 Step 2
Fill up the needed information and click Continue.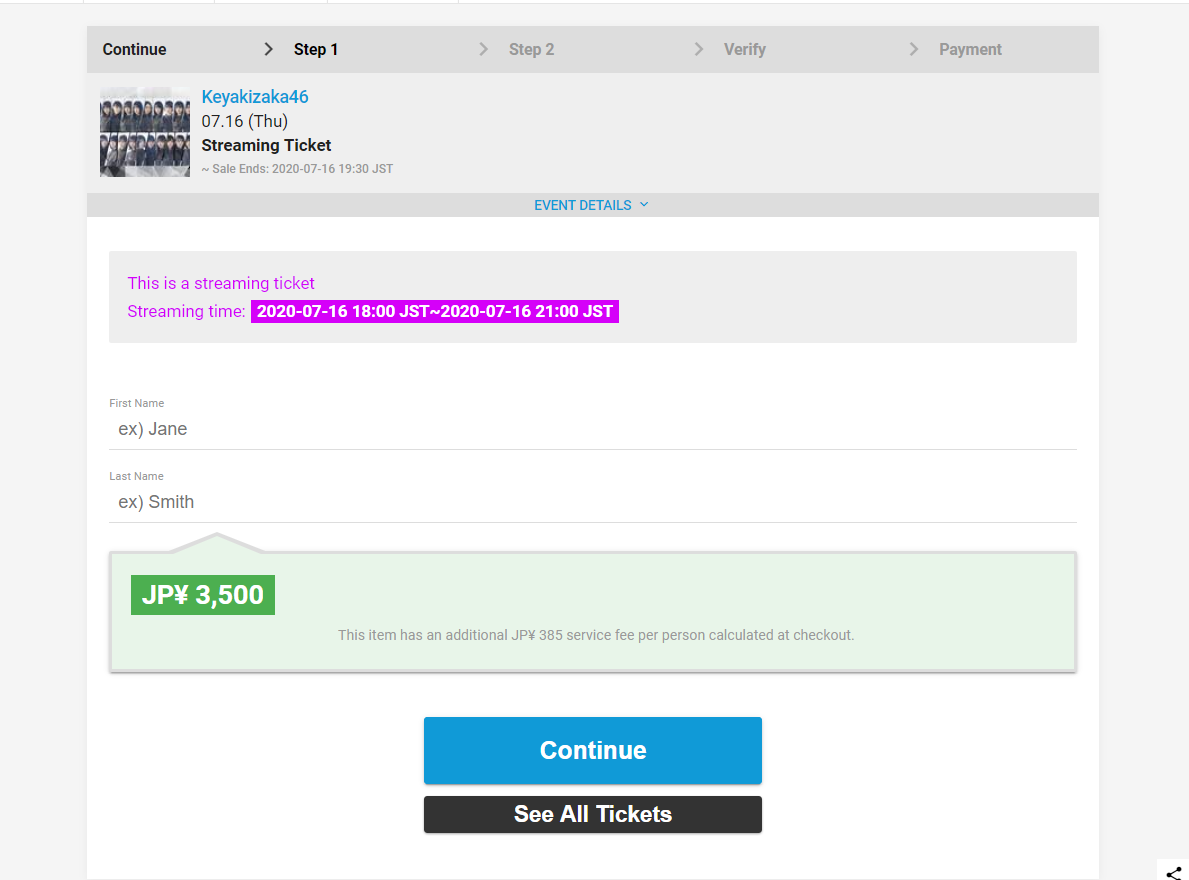 Step 3
Tick that you agree to the term and services and click Continue.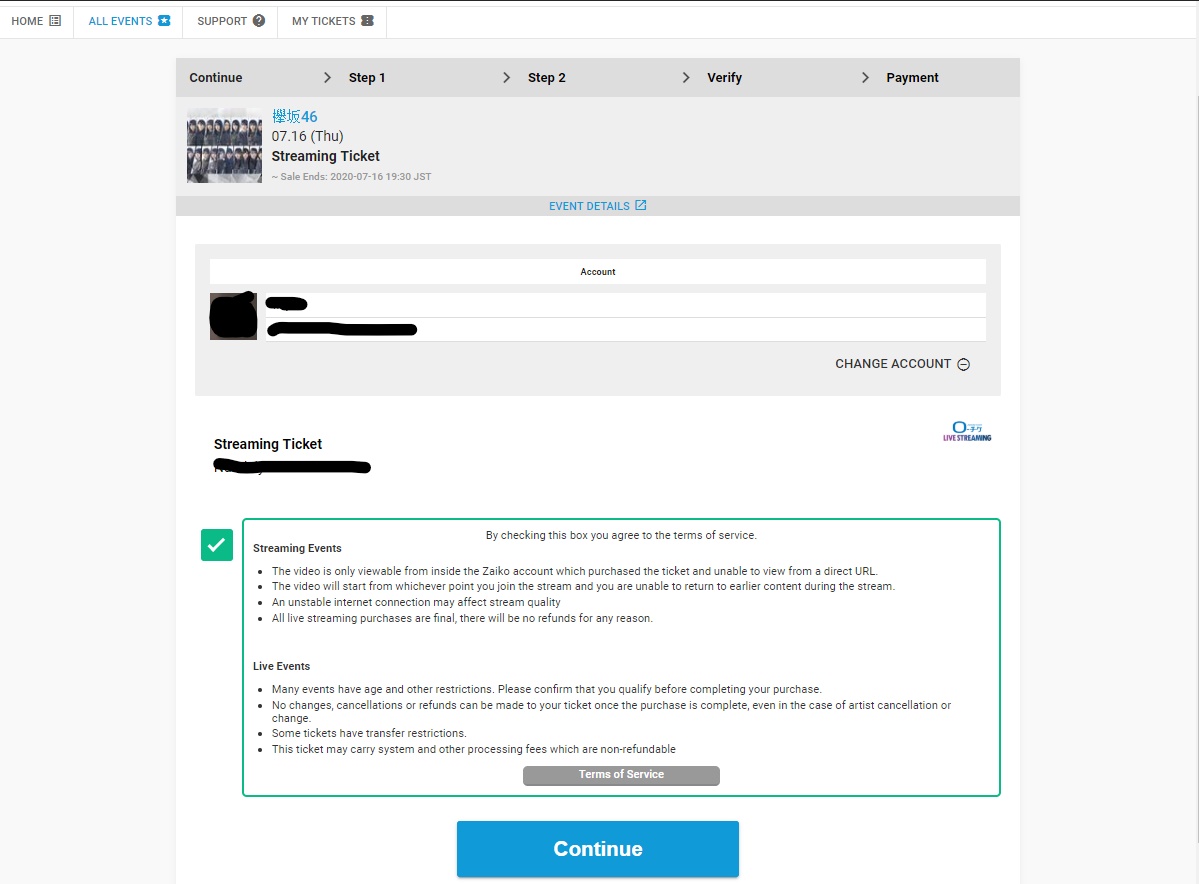 Step 4
Choose your preferred payment method and continue with the payment.
※From what we tried, we cannot use Debit Card as payment.
※This may differ if your country has services that allow to use debit card as a credit card.
※Extra charges if you use other method aside CC.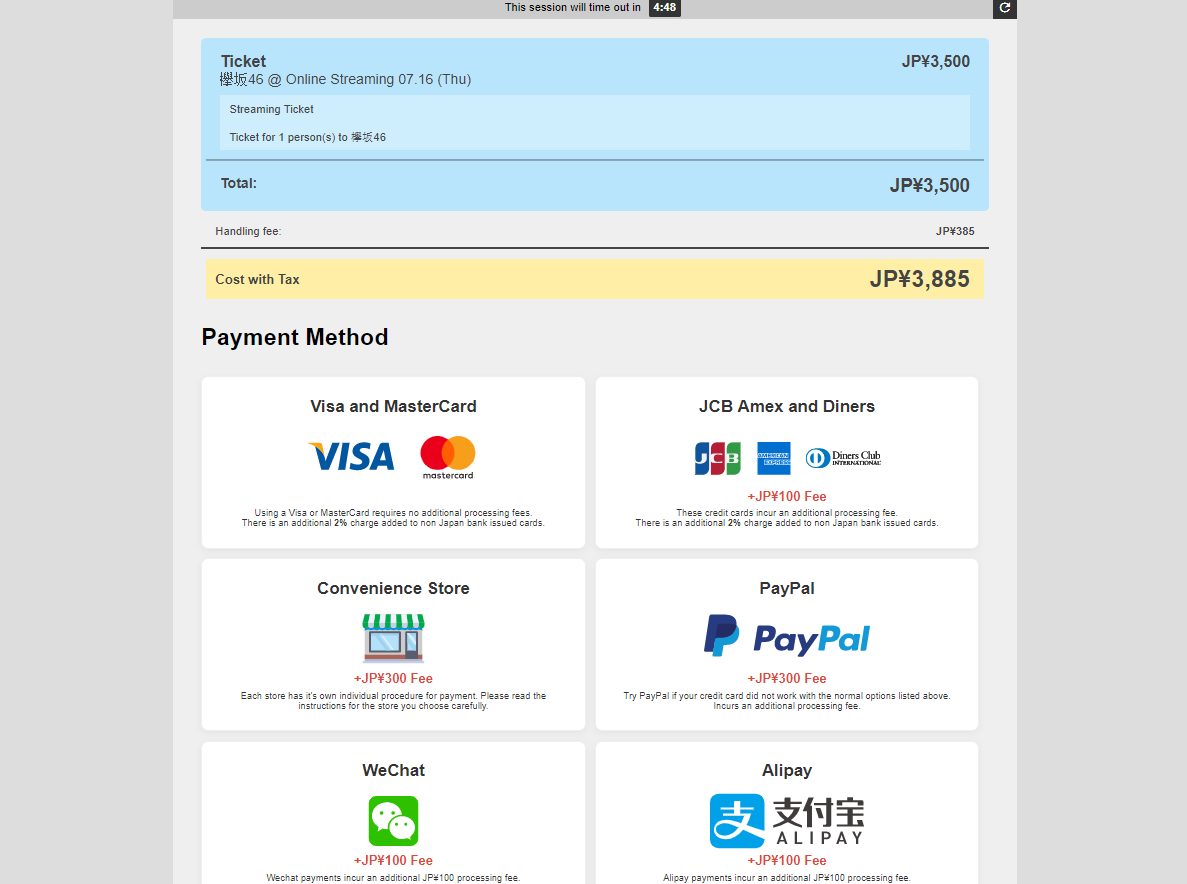 Step 5
You are done! ZAIKO will forward you to this purchase confirmation screen and send an email as confirmation with streamlink.
※ Feel free to ask any questions. We will try to help.