Thank you for opening my blog
I'm Sakurazaka46 third generation's 18 year old
Taniguchi Airi from Yamaguchi 🐡
It's the 20th blog from Airi, who is doing a challenge of making a list of things she has to do when she gets home to figure out the fastest way to get under the futon~~
Long time no see~!
If I sit down after getting home, I'll just end up procrastinating, so I try to always get things moving! Lol
Even so, I still sleep late~ 😕😕
Airi will end up procrastinating while thinking that she needs to sleep as soon as possible.
You're like that too, right? 😒
ーーー SHOWROOM Livestream ーーー
I appeared on the SHOWROOM stream with Rika (Ishimori Rika) and Riko (Endo Riko) at 21:00 yesterday (October 5th)~!
We already announced this on the stream, but,
The third gens will be opening our individual blogs!
Yaーy 👏🏻👏🏻👏🏻
Rika found something in common about us, in that we each have our own hashtag for our blog!
Certainly~ right?
#ねーねーりかちゃん
#私は理子派
#愛季に知らせたいこと
Please continue using the hashtags for our individual blogs too~
I still can't choose the photos I'll upload for my first individual blog,,,
We surprisingly didn't have a lot of chances to talk with just the three of us, so I'm glad we did~
Thank you very much to everyone who watched the stream!
I want to do a livestream on SHOWROOM again~~
We decided to hold a singing stream someday, so please wait until that day!
I'm already looking forward to it 🤭
ーーー Rakuten GirlsAward 2023 AUTUMN/WINTER ーーー
I appeared in the Rakuten GirlsAward 2023 AUTUMN/WINTER which was held on Makuhari Messe on September 30th (Saturday)!
We performed Seijaku no Bouryoku this time!
We've only performed it twice, so everyone was nervous~
Of course, I was nervous too,,
I feel that the more nervous I get, the more I can enjoy being on stage, so lately I've been thinking that I should enjoy being nervous too!
Thank you very much to everyone who came and watched the broadcast!
ーーー blt graph. vol.94 ーーー
Currently on sale!
It became a nice memory at the end of summer~ 🍉
We shot a nice video, so I'll deーfinitely post it when our mobame starts!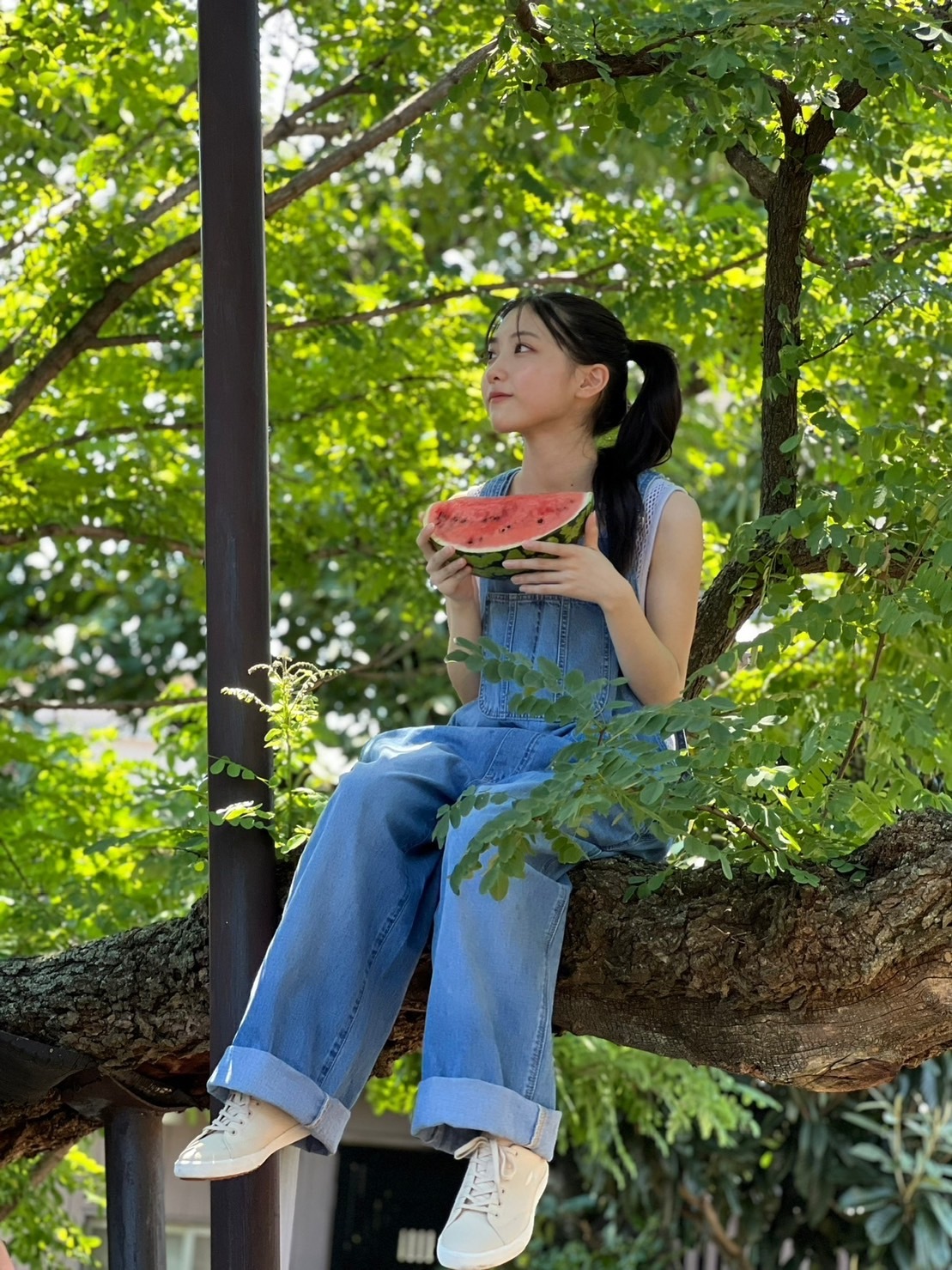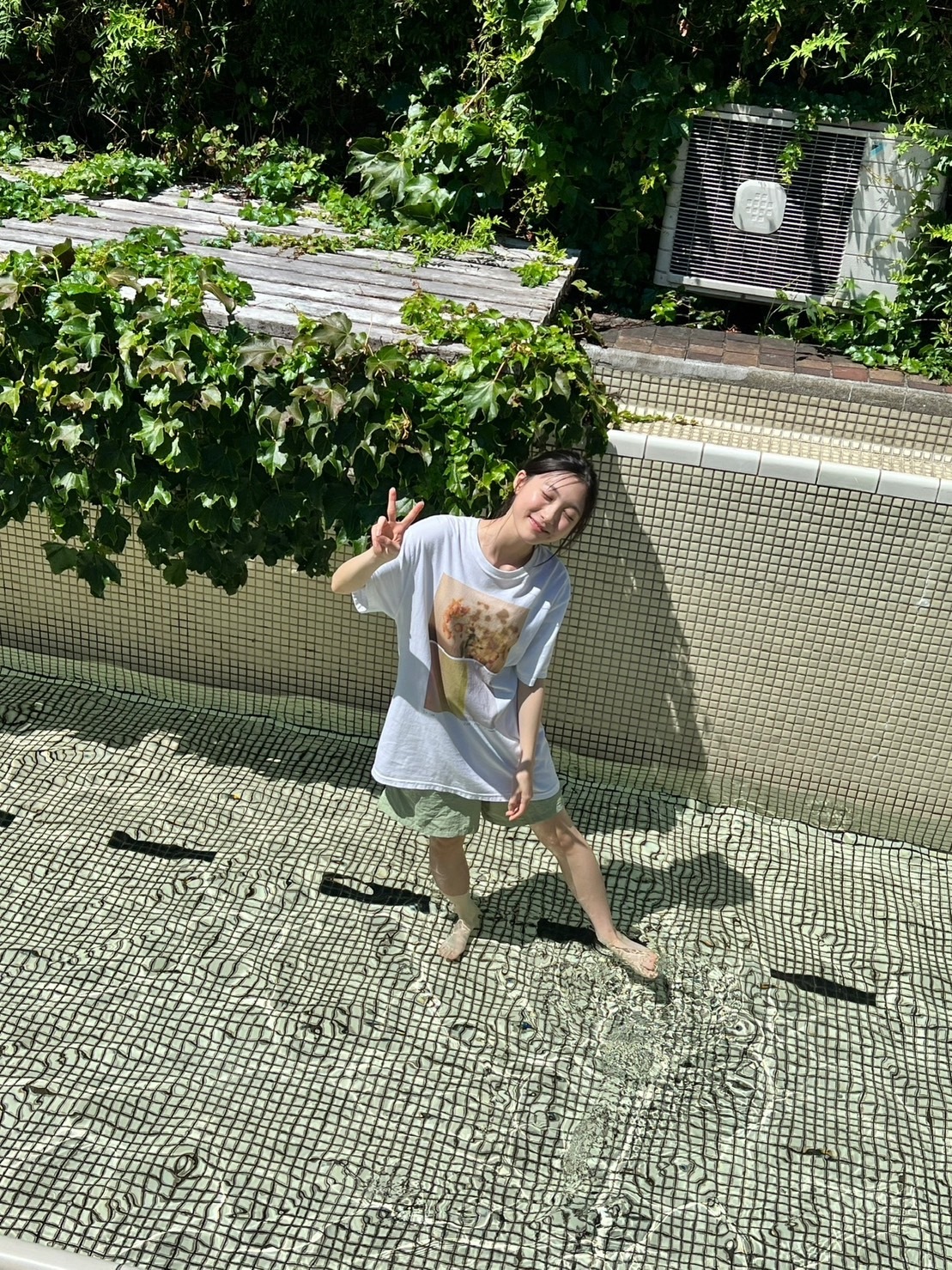 Yesterday on SHOWROOM,
Rika and Riko said, "Post both of themー!!" for these photos
I love them, summer vibes
What about making them your phone wallpaper?
ーーー IDOL AND READ 36th Issue ーーー
Currently on sale!
I'm featured on the cover!
I chose the outfit~
Both outfits were my favorite, I love the styling!
ーーー B.L.T. November Issue ーーー
The third gens had a special feature!
We formed a circle and talked a lot~
They gave us ice cream after the shoot, and we felt the chill from the cold ice cream,,,
ーー Top Yell NEO Autumn 2023 ーー
Currently on sale!
I'm featured on the cover with Yu (Murai Yu)!
We also had an interview!
We both talked while laughing ☺️
Please check them out~!
I still have some off-shots, so I'll post them next time!
ーーー 7th Single ーーー
The other day, the bonus contents for the 7th single were announced!
The footage of the 3rd TOUR 2023 in Osaka Jo Hall will be included in Type A and B!
And, the third generation members' individual PV will be included in Type C and D!
I can't wait for everyone to watch it~
The 5th round of application for the online meet & greet will be on
October 11th (Wednesday) 14:00 ~ October 12th (Thursday) 14:00
Don't forget!!
Let's talk a lot~~
About anime, books, food, our favorite songs, etc.,,
We can also talk about Shonin Yokkyu's MV and my individual PV~
I can't wait ☺️☺️
Gotta buy clothes,,,, 🏃‍♂️
What kind of clothes do you like~??
I'll be waiting~!
Also, from 22:00 today
"Mamoribito" MV will be released!
Please watch it~!
ーーー QnA corner ーーー
○ Something you always buy at convenience stores?
I think plums and gummy candiesー!
For plums, the sour ones, and for gummy candies, the ones with tougher texture!
If I look at the ice cream corner, I will want to buy them, so on the days I decided not to buy, I won't take a look,, lol
○ Did you achieve the targets you write on the greeting cards for each month?
I thought for sure someone would ask this one day. Lol
I completed everything except eating kashiwa mochi for May and finishing reading a book for September! 🙆‍♀️
I think I ate normal mochi with red bean filling instead of kashiwa mochi,, 🤔
And I finished reading a book on August, not September~ 💦
Those were quite close, right
I'll definitely read a book this month! 📕
I have around three books I want to read~
ーーーーーーーーーーーーーーーー
Since our individual blogs will be starting,
That's all for today!
I'm sad that the relay blog is ending~
I can't say "Tomorrow is Yuzu!" anymore 🥺
Along the way, there were too many pictures I wanted to show everyone,
So I remember combining two photos into one,,, lol
I just realized, but don't you think the day I was in charge of blogging coincided with a lot of events~?
Meet & greet, festivals, "Shonin Yokkyu" MV, and, the last day of the relay blog,,,
I'm happy that my luck is good~~ 🥰
Thank you for reading the relay blog until the end!
Please continue reading the individual blogs too!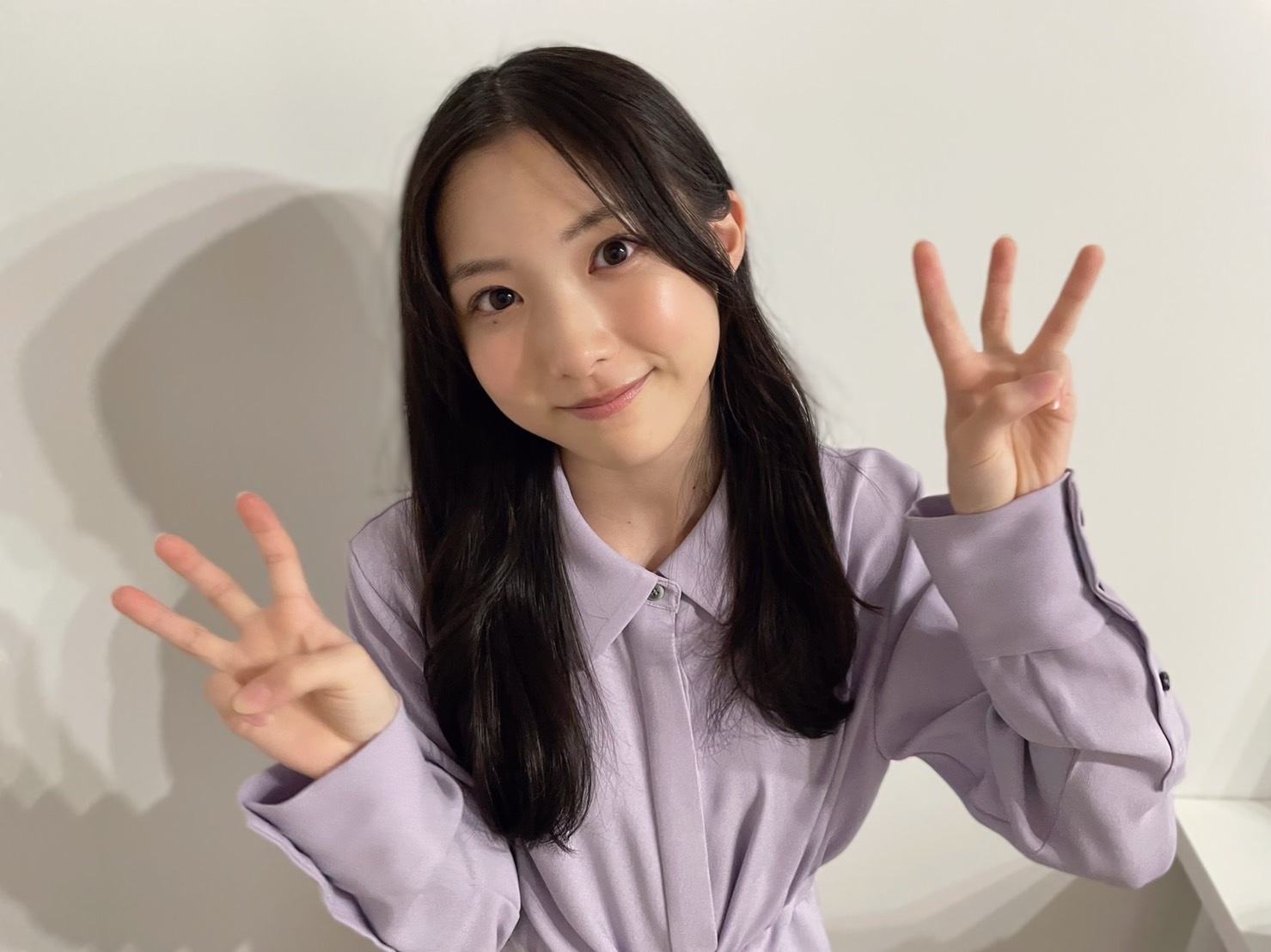 The third gen relay blog is over~!
See you 👋🏻👋🏻