Good evening
I'm continuing from Airi 🐡
It's Nakashima Yuzuki.
Everyone, are you doing well?
I'm doing wellーーー!!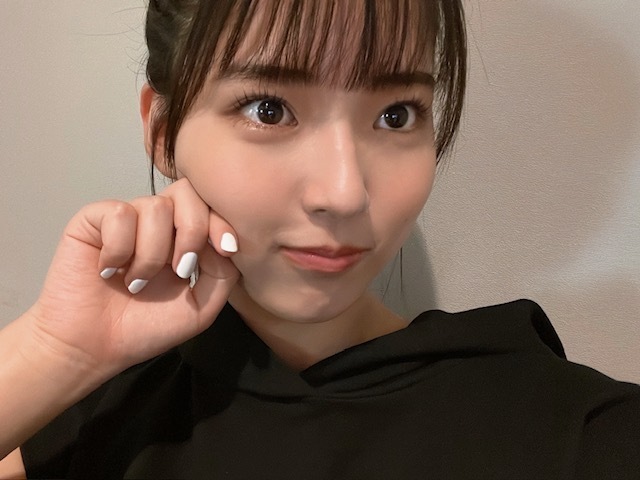 The sunlight is strong, isn't it?
Feels like summer! It's nice and bright! ☀️
I love it when you can feel the wind in the shade while wearing breezy clothes on a hot day~!
It'd be even better with cold barley tea too!
I'm featured on blt graph. vol. 92
Which will be on sale on July 31st!
Thank you very much.
I'm the second one for the third gen series.
It was shot on a day without any clouds in the sky.
The sunlight was strong but I felt happy because the breeze felt good and I got to spend time cooling off on the porch while drinking barley tea.
The theme for this time was "Japan," so it had the vibes that I like,,! So happy!
And, and, I also got to wear a kimono, that also made me really happy.
It was my first time shooting alone, but I was able to relax because I was surrounded by the warm staff, so I think you could see my natural appearance,,!
Also
I had another interview with the writer who previously worked with all of the third gens for the B.L.T. feature!
I was happy to receive many words that made me feel like they watched me a lot and knew me well.
Thank you very much.
They made a wonderful spread of pages.
Please check it out.
Thank you.
On that day, I was Happy Yuuzu all day long.
I was thinking "I want everyone to see this as soon as possible!" the whole time!
♪
Should I post the off-shot on my next blog,?
Hehe
I actually already decided which photo to post.
I have one more happy announcement.
It is!
The third gens will make a solo appearance at "IDOL RUNWAY COLLECTION Supported by TGC" which will be held on August 7th (Monday).
It's our first solo appearance!
I'm truly happy to have the chance to take on a new challenge.
I want to grow a lot this summer! I'll do my best with everyone!
The first summer I'll spend with everyone! 🍉
Pit-a-pat
Let's enjoy it together!
🐕🐕🐕
The other day,
Rika said to me,
"I think we're the best tag team"
Certainly, I think we're a good combination.
Rather than having the same way of thinking, we understand each other even though we're different.
But we're similar in the way that we'll say "We're the best tag team" ourselves.
I'm glad that I have Rika
I'm glad that I have Yuzu
We say that to each other almost everyday
Lolol
When the two of us were talking passionately, Itoha suddenly went
"Hah! Hah! Hahha! Kiiーーーーーー!! So funny!!!"
And she cracked up.
Itoha calls it "Parent-child meeting" when she's with me and Rika
The other day we had a parent-child meeting at my home.
For us, Itoha is just like a dear younger sister? Daughter? Granddaughter? A cute presence~
And she's also really kind~
That's all for our peaceful daily life.
🐦 I'll answer the questions I received 🐦
Q. What do you want to do when your mobame starts?
A. I want to send videos~.
I've actually already decided on which video to send first! Hehe
I also want to send a lot of off-shot pics that I haven't posted yet.
This is quite old, but since a lot of people said to me that they want to see an off-shot from ViVi! I'm posting it 🩷
I wanted to take some pics while still wearing the outfit! Trust me,,!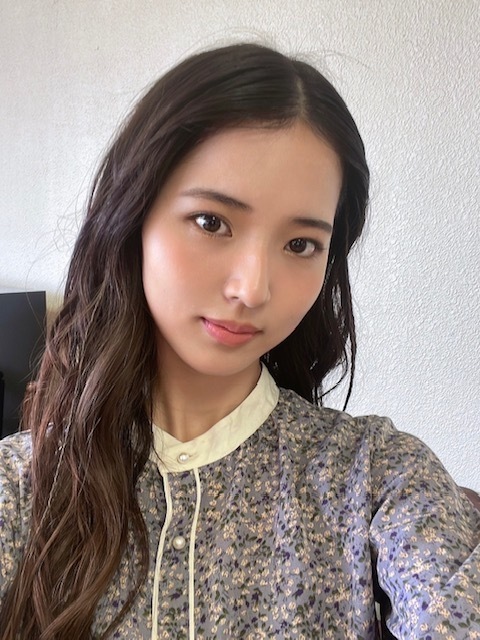 Q. What's something about you that hasn't changed since you were little?
A. When asked to describe my personality, my mother always uses the word "Comical," and the other day someone from outside my family said that about me for the first time.
What hasn't changed is, the comical side of me,,
Q. What's your favorite color?
A. Pink! White!
I decided Pink x Pink to be my penlight color right away, but a lot of people said that it was unexpected.
They said I have the image of orange or yellow!
For clothes, I think I have a lot of blue ones,,?
Q. What do you focus on for skincare?
A. Nothing in particular, but I make sure to moisturize properly~! 🧴
Q. Please post a selfie from Natsu no Chikamichi if you have any!
A. I have one! I felt like I said "I can't take it wellー" around 100 times,,,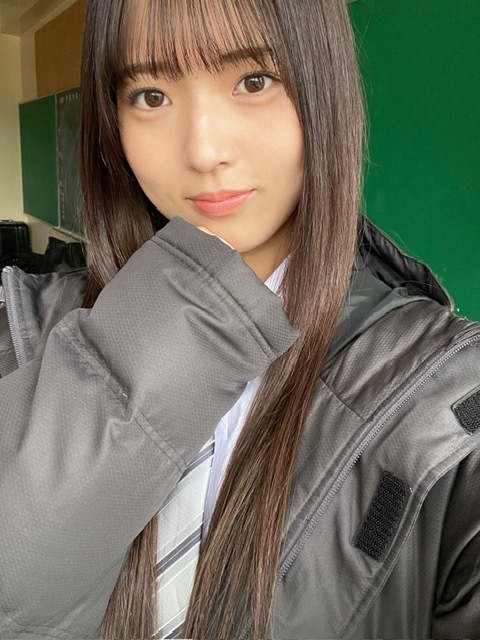 I feel like I wrote a lot today!
Thank you for reading until the end.
There will be no Meet & Greet this weekend either, but we will have the Mini Live next week on the 26th (Wednesday) and there's a Meet & Greet three days after that so we can talk again!
Yay yay
Tomorrow is Mio-chaーn
Look forward to it 💙
Let's get over the hot summer together 🌻
Please drink lots of water. They say keeping your sodium levels in mind is also important!
When you're outside, take a break in the shade every now and then.
Stay healthy tomorrow and the day after too 🌻
See you
From Yuuzu