It's Murayama Miu
Good evening
I'm writing this while soaking in the bathtub after the SHOWROOM broadcast
My goal for the SHOWROOM broadcast was
To get closer and to be friends with everyone
I think it's okay to call it a success, right !?
I made a lot of friendsー
It was fun to be able to talk with everyone
Really, I was nervous
But it was fun
Lately, I had a lot of opportunities to interact with everyone, so I'm always in high spirits
Makes you heart feel excited, doesn't it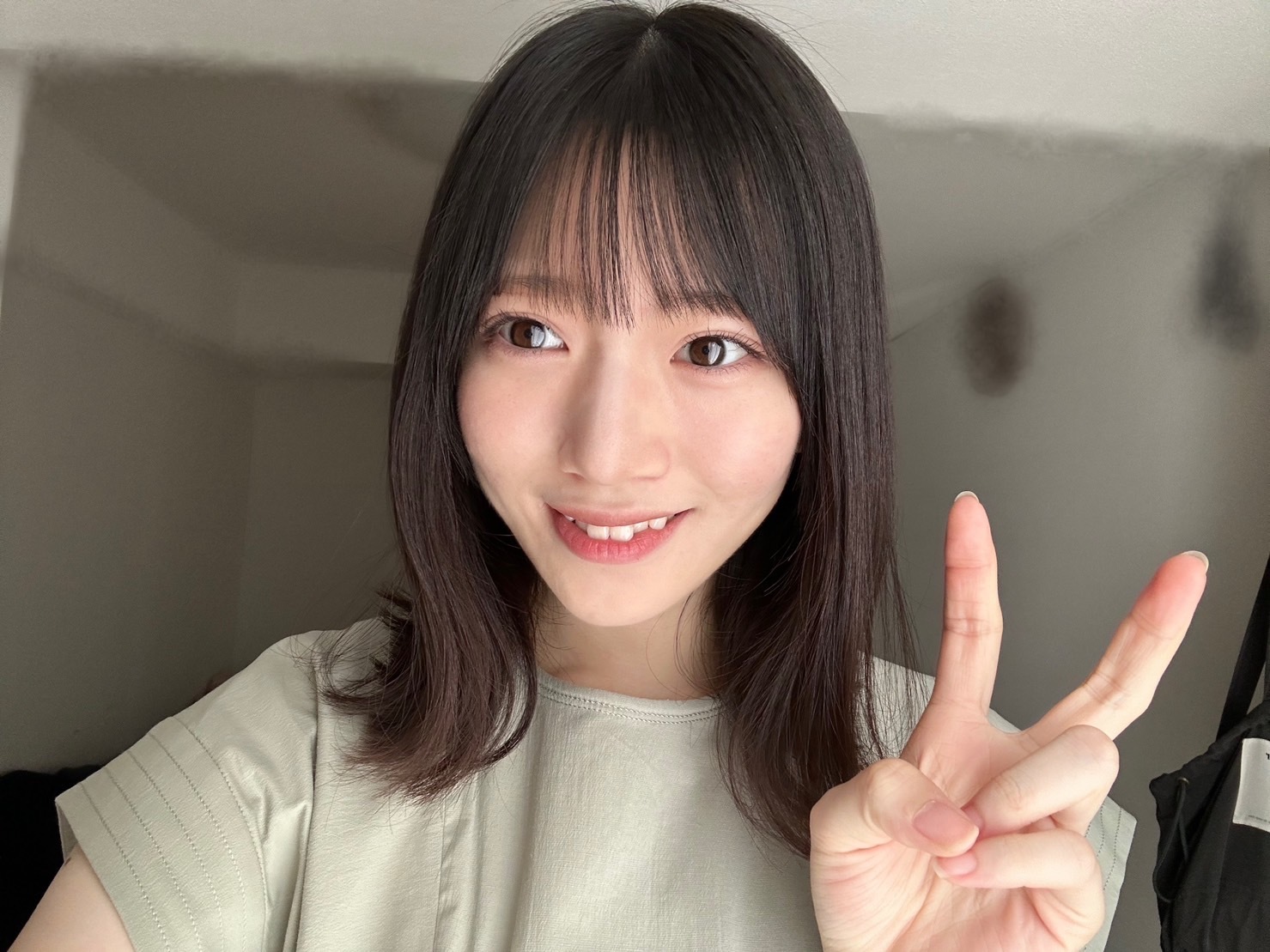 Smileーーーーー Peaーーーーーce
From here on is
The "Let's have more couple things with Miu-san" corner
People have been asking me more about what I usually eat or what things do I use, so I'll write some
◯ Restaurants
Plum shop
As many of you may know, Airi and I love this shop
Shaved ice shop
A recommended menu from the place I went with Shizuki is,
"American dream jinsei wa ichido kiri"
[T/N: American dream you only live once]
A cool name, isn't it?
◯ Makeup
Skin products
StemBeaute Stem UV Cream
Rice Force Whitening Serum BB
Paul & Joe Moisturizing Primer 01
Eyeshadow
heme Eye Color Palette – Cotton Rose
Dior Backstage Eye Palette 002 Cool Neutrals
Lip products
Joocyee NEW NUDE MOODY MOUSSE LIP #954L Chestnut Brown
Ririmew SENSUAL FIX TINT
06 PINK BUTTER
Dior Addict Lip Maximizer 020 Brown
Mascara
KOJI Dolly Wink My Best Mascara in Deep Brown, Black, and Pink Brown
This is the latest version of what I have
Random talk
A lot of people told me to continue writing random talks, so I'll keep writing it until everyone is satisfied
I feel happy when people tell me "I like this" or "Continue doing this"
If everyone is happy then I'm happy too
Some people asked me what kind of people I like on the Meet & Greet,
But I couldn't think of anything specific
So I answered "I wonder… Maybe someone who is calm and collected",
But I noticed that I'm attracted to both men and women who wear glasses
I like wearing them and I like people who wear themー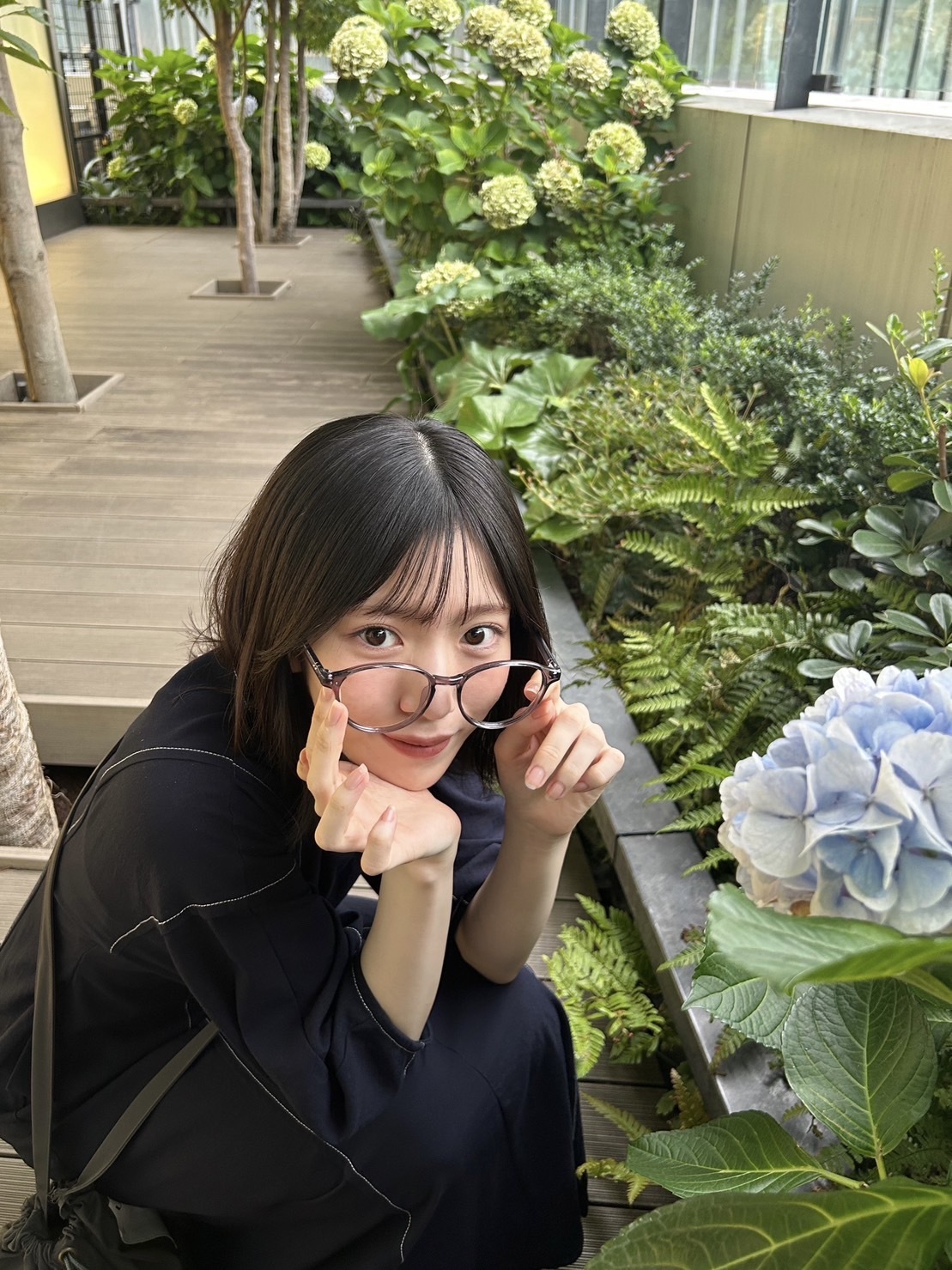 But it's not like I'm telling you to wear them
I was just saying that I like it
This was a photo from after a shoot when I had a meal with Rika
Brand new glasses-san and hydrangea-san
Just now, Reina messaged me,
She sent a screenshot of my previous blog at the July 3rd diary part and said,
"Does this mean otsucurry?"
[T/N: Otsucurry = otsukare + curry, otsukare means "Good work" and curry is pronounced kare in Japanese]
I was going to just ignore it but it was a little funny so I replied,
"I laughed a little but aren't you a little late? Did you scroll up from the beginning?*"
[T/N: Miu used Reina's pun from SokoSaku ep. 135 "Ue ni Weei"]
Reina and I often have ridiculous conversations
Tomorrow is Shizuki
Look forward to it
See you