Long time no see 🌸
I'm Sakurazaka46 3rd generation's Nakashima Yuzuki.
Are you doing well~?
I'm doing well.
It's April! Yay
Is there anyone who's doing their best at something new?
Are you excited? Are you nervous?
When we go into a new environment, I think it takes a toll on both your body and mind.
When you feel tired,
Try deeply inhaling the spring air, listen to "Natsu no Chikamichi", and think of the summer sky.
Even if not everything goes well, there's bound to be things that are going well too.
I'll be supporting you on your challenge.
Is there anyone that will be doing their best in April, just like usual?
What are you working hard on?
I'm curious to know what Buddies usually do.
Please tell me someday ♪
Is there anyone who doesn't feel like doing their best in April?
For those of you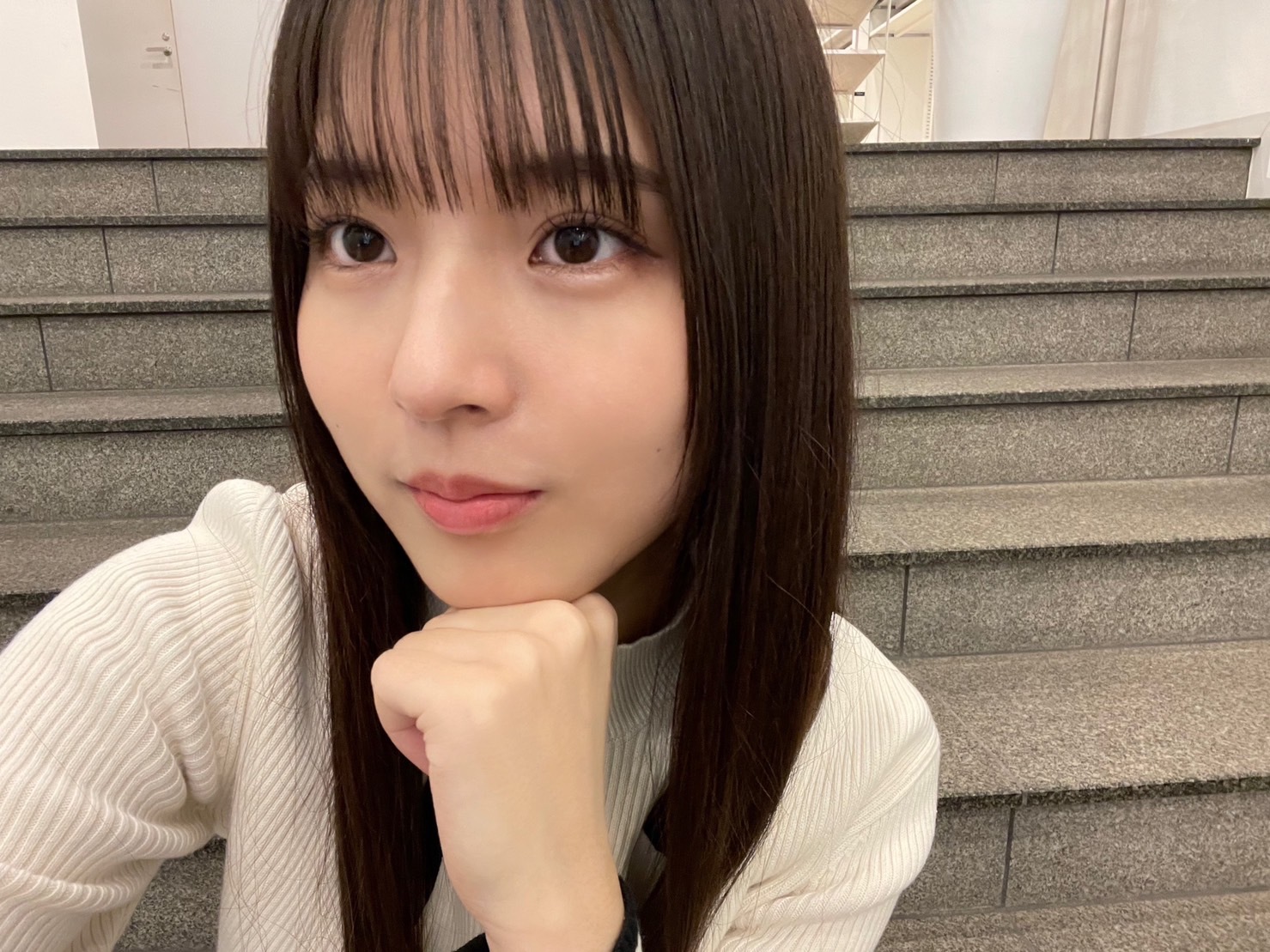 Think of it as me listening to your problems
I will be supporting you too.
Take it easy ☺︎
🐕🐕🐕
Now then,
Please enjoy reading my stories today too 🐕
🌸 "Sakurazuki"
Thank you for the 5th single "Sakurazuki" mini live.
Did you have fun watching it?
This time, the 3rd gens made an appearance for the first time.
I also talked about this during the MC, but I'm truly happy that everyone has come to like "Natsu no Chikamichi".
Thank you very much.
I really love the song too.
I like all the songs in the "Sakurazuki" single.
While performing on the online mini live, I thought that I want to hear everyone's voices.
The tour is starting soon, so I'm looking forward to being able to meet everyone!
🐰 A stroll with Yu
Because I wanted to see the cherry blossoms, I invited Yu to take a walk together.
It was a sudden invitation, but she said "Eh~!! Let's go!!", so we walked together.
Yu always has big reactions, it's cute.
We walked around and talked for about an hour.
It was a fun day where I got to see the cherry blossoms in full bloom and could talk about a lot of things with Yu 🌸
After that, when Riko heard that we hung out together, she said "Eh~ invite me too~ 👶" and sulked for just a bit, so next time I want to go with her too.
☀️ A time full of smiles
The other day, I went to watch Hinatazaka46-san's concert "The 4th Hinatansai".
To Hinatazaka46-san, Ohisamas,
Congratulations on your 4th year.
It was a live where I was able to feel the power of smiling.
Everyone's smiles were truly amazing, my heart naturally smiled too.
I received a lot of happiness.
It was so fun that I swung around my penlights too much.
Thank you for the wonderful time.
I'd like to be able to convey my feelings to Buddies in various ways too 💭
Waaー! I'm looking forward to the tour! (2nd time)
What do you think this isー?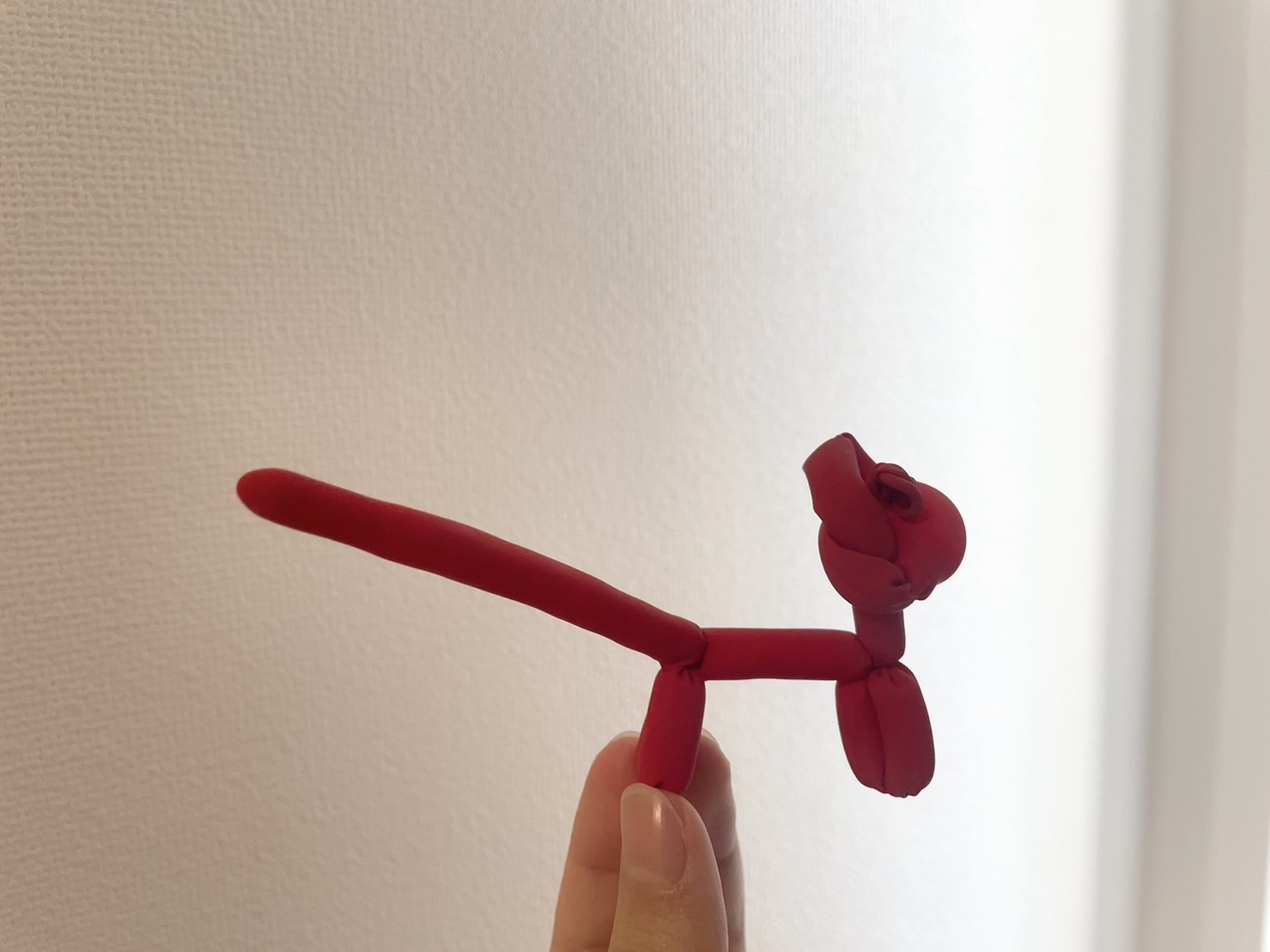 It's my "dog" that Airi made for me.
This photo is from today.
When I received it, it was the same size as the dog in the pic uploaded in Airi's blog yesterday.
But, it deflated.
I guess there's nothing in this world that won't change 🥲 (?)
There have been days where I cried thinking of my doggy back home, but I was so happy that Airi took her time and worked hard to make this for me, it made me smile. Hehe
Thanks (๑˃̵ᴗ˂̵)
I'd like to introduce the things I like to you little by little. For today,
🎧 My favorite songs
Sakaguchi Ami-san
I got to like her because I listened to "Ohanashi" when I was in the 3rd year of junior high.
"LION"
It's a song that I listen to when I need some courage.
I really like the lyrics that goes like
"You're sparkling even when your tears are flowing"
"Karappo no Sora ga Boku wa Kirai da"
It's a song I listen to when I'm down and things aren't going well.
I really like the lyrics where it says
"Instead of crying when something's wrong,
It's better to smile as if nothing happened"
When listening to that part, I feel like I've become stronger.
"Tokyo"
Lately, I listen to this song a lot.
Sakaguchi Ami-san could convey the thoughts within me that I couldn't put into words, and the feelings I want to express to people with her beautiful voice and wonderful words.
💭 My recent worries
Whether I should keep my bangs straight or part them
Whether I should show my ears or not
Whether I should let my hair down or put it up
Because I don't know what kind of hair style fits me, I haven't been able to show you various hair styles,,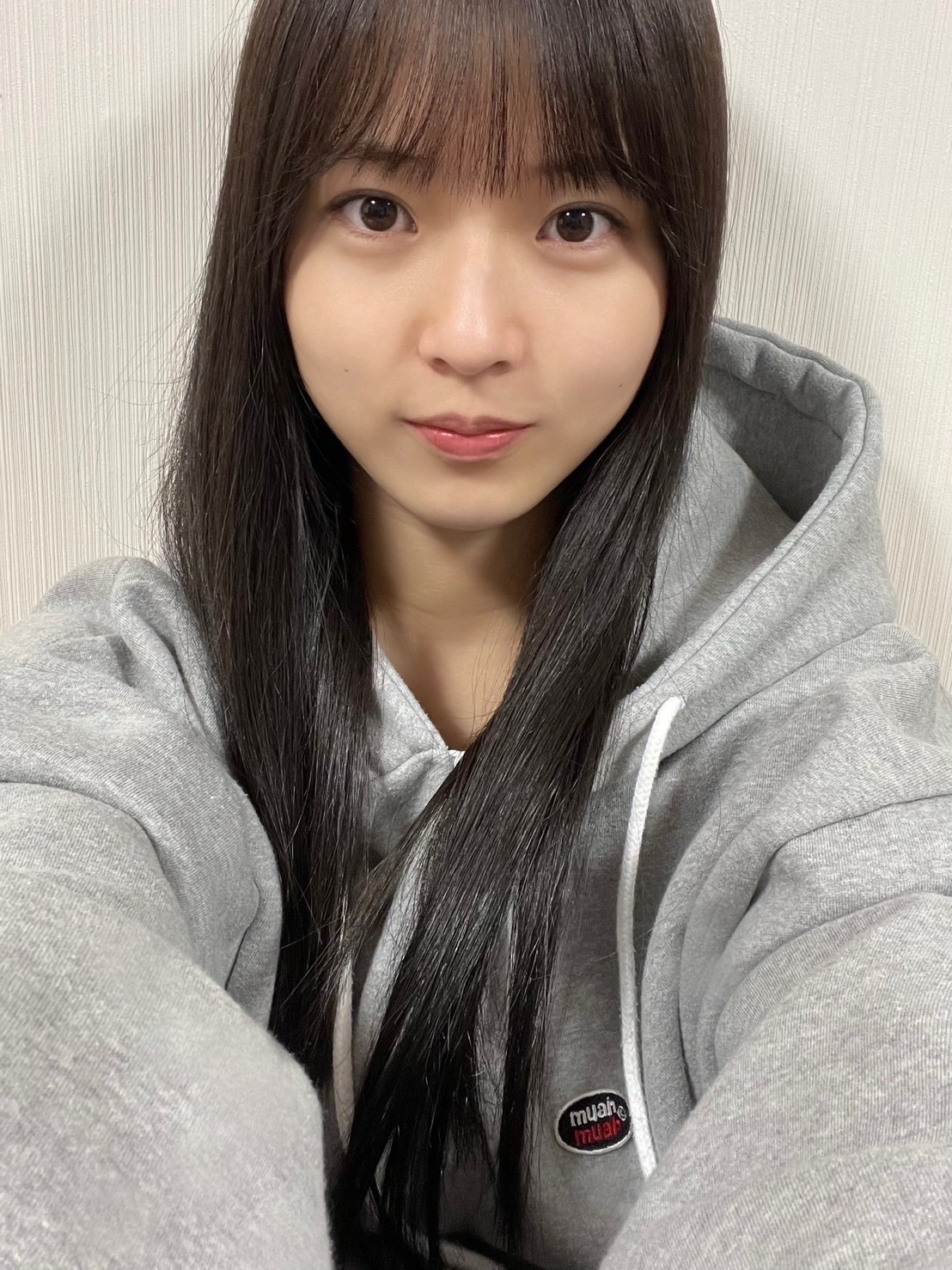 This is me during my off day.
When I find a hair style that I think might fit me well, I will put it on my blog ☺︎
🐕🐕🐕
Since the day after the last time I wrote a blog, I've been keeping a memo of my thoughts kind of like a diary, so I was able to put in a lot of topics this time,,.
When my next turn for the blog relay comes, the tour will have begun!
Kyaaー I'm looking forward to it!!!!!!!!!
Until the next blog, take care~
Some of you will have seen the tour too, huh!
Waaー I'm looking forward to it!!!!!!!!!
See you again~ 🌙
Look forward to Mio's blog tomorrow too~ 💙
From Yuzu