Hello
Thank you for your hard work today
On 9th to 11th
"W Keyaki Fes 2021"
was held in FujiQ Highland's Conifer Forest ‪‪☺︎‬
Thank you very much
to everyone who visited the venue,
and everyone who watched the stream!
I was able to meet you again
after about two years,
and once again I was able to feel
the true enjoyment of live. ‪‪☺︎‬
From here, I am ready to talk
about my personal thoughts.
Because it was our first live with an audience,
with all of Sakurazaka46's members,
and an outdoor live,
I had put a lot of thoughts into this live.
It has been less than a year since we were renamed,
and I have often felt that people
have yet to have a clear impression
of the group that is "Sakurazaka46".
From your letters and meet & greet,
I have often been told,
"I can do my best every day by listening to Keyakizaka's songs!"
"I hope that you can perform Keyaki songs again in lives!",
To know that what people were looking for was not Sakurazaka's songs,
but Keyakizaka's songs,
made me feel really frustrated after all.
I felt once again that
our songs as Sakurazaka
have yet to reach your hearts.
This is not to mean
that I am rejecting Keyakizaka at all.
Keyakizaka's songs have had a great influence
on myself as well,
and they have given me the opportunity to discover different sides of myself.
Even now, all the memories
still remain clear and vivid within me,
and that is how important their presence is to me, my pride.
That's why I feel frustrated.
Even when I don't intend to compare them at all,
when I happen to think about the current state of the group,
I would look back at the past and remember
An overwhelming presence even to me,
something that I admit myself,
and I feel that we are still a long way from it.
And that truly frustrates me.
That's why the feelings I put into this live
were very strong.
With you attending the live in person,
hearing Sakurazaka's songs,
watching the performances,
"I didn't know that this song has such an appeal"
"I heard this song during the live and came to like it"
I faced the live with a do-or-die attitude
as I hoped that you could feel that way even for just one song.
I believe that there are people
who had mixed feelings or felt disappointed
that Keyakizaka's songs
were not included in the setlist.
But someday.
Even if it's in the far future.
To grow bigger as Sakurazaka46,
And I too
To be able to feel proud
of the colors and beauty of both [groups] whether I look back to the past or feel the present.
For Sakurazaka's songs to be able to reach straight into your hearts
through our performances,
I want to do my best
so there will gradually be more and more voices seeking for Sakurazaka's songs.
–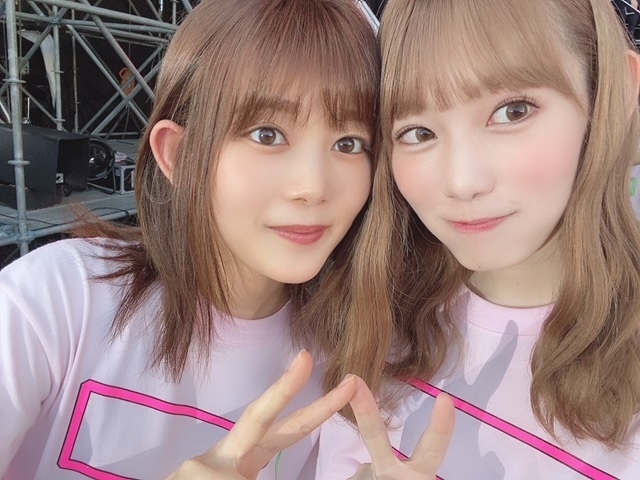 Welcome back, Oze~~‪‪☺︎‬
Even during break she always care for me,
She  sent me a lot of encouraging words
I received a lot of kindness.
I truly did my best, thank you.
She always give me a lot of kindness,
I want to give back with lots of love.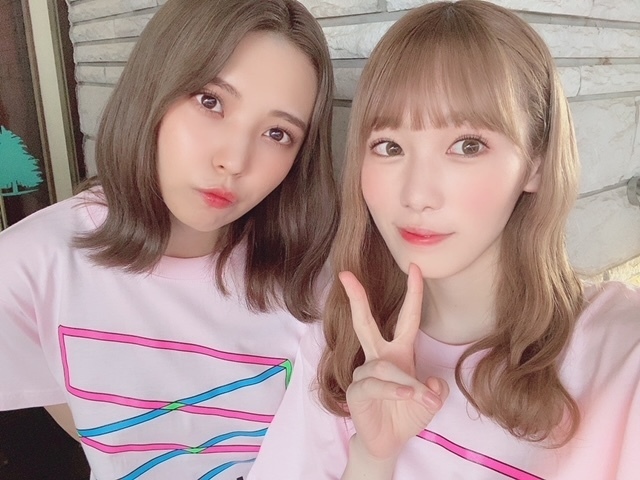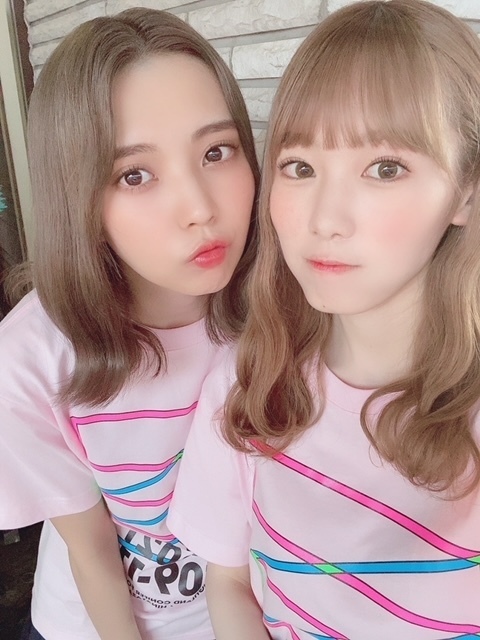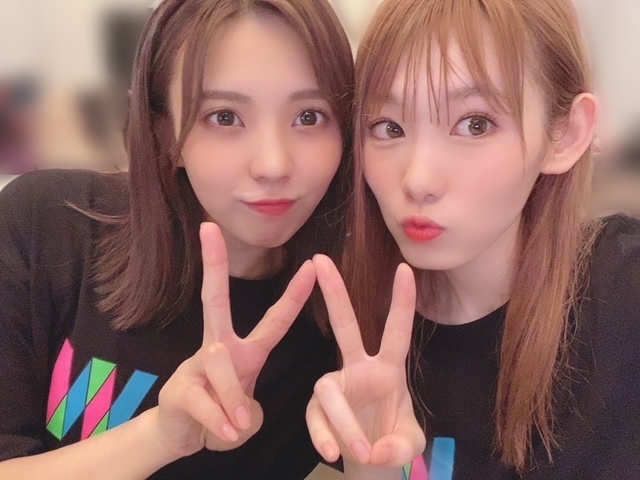 Yuichan☺︎‬
There's a lot that I want to convey to her,
but the most important is that come to get spoiled even more, okay? ‪‪☺︎‬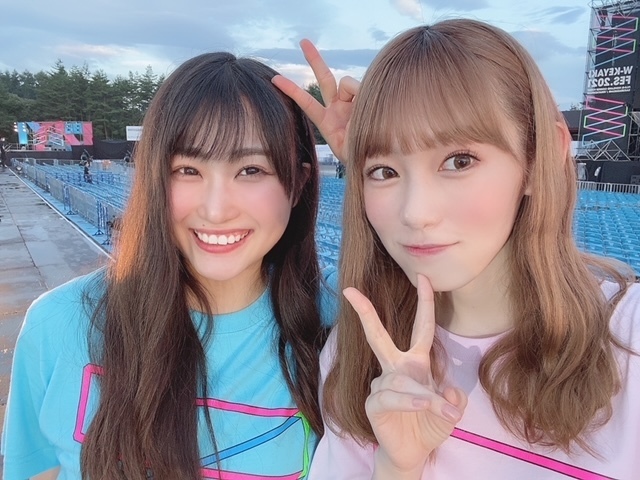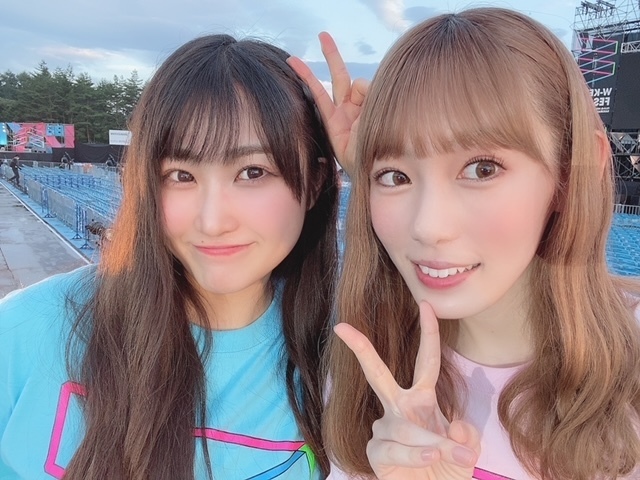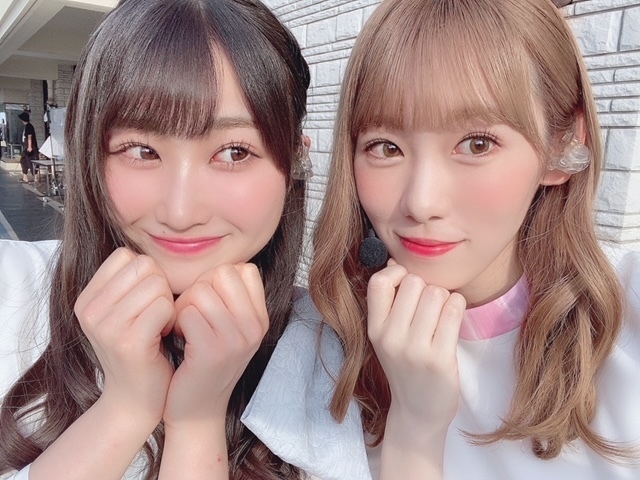 Sari-chan‪‪☺︎‬
We often spoke on the phone
about wanting to work hard
so that we can stand on the same stage on the same live again,
so I was truly happy that one of our dreams had come true ‪‪☺︎‬
Sari-chan, I just simply love her. ‪‪☺️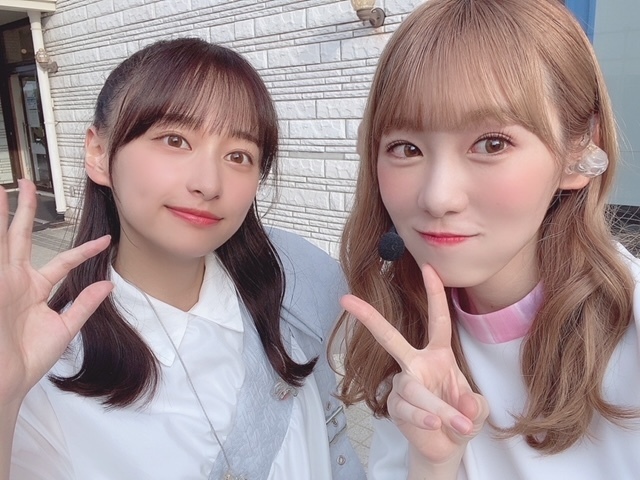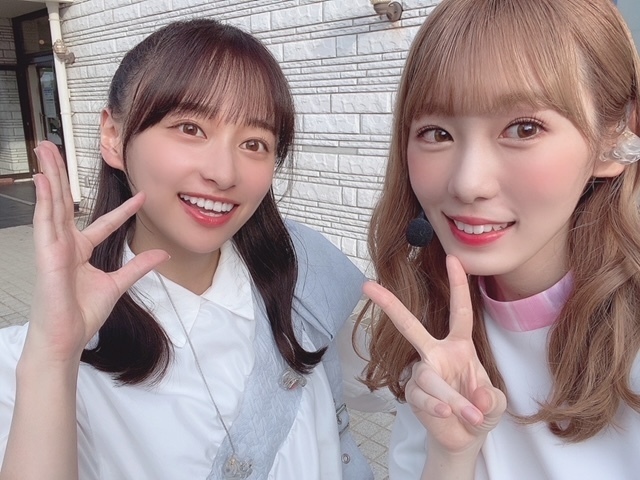 Kage-chan‪‪☺︎‬
I'm happy that we were able to talk after a long while☺️
I really like Kage-chan's performance,
it's full of cuteness,
but it's also powerful.
I'll upload more pictures
in my next blog ‪‪☺︎‬
Thank you for reading to the very end
of this long writing.
Well then.
Mii.