The weather on the last day of the joint live"W-Keyaki Fes 2021″,
and our outdoor live after a long while,
was very nice
that I was able to see fireworks together with everyone in the venue, which become a great ending to it.
Thank you very much 😌😌
It's been a while too since I had the chance to relaxly talk with Hinata-chan… 🥺🙏🏻💓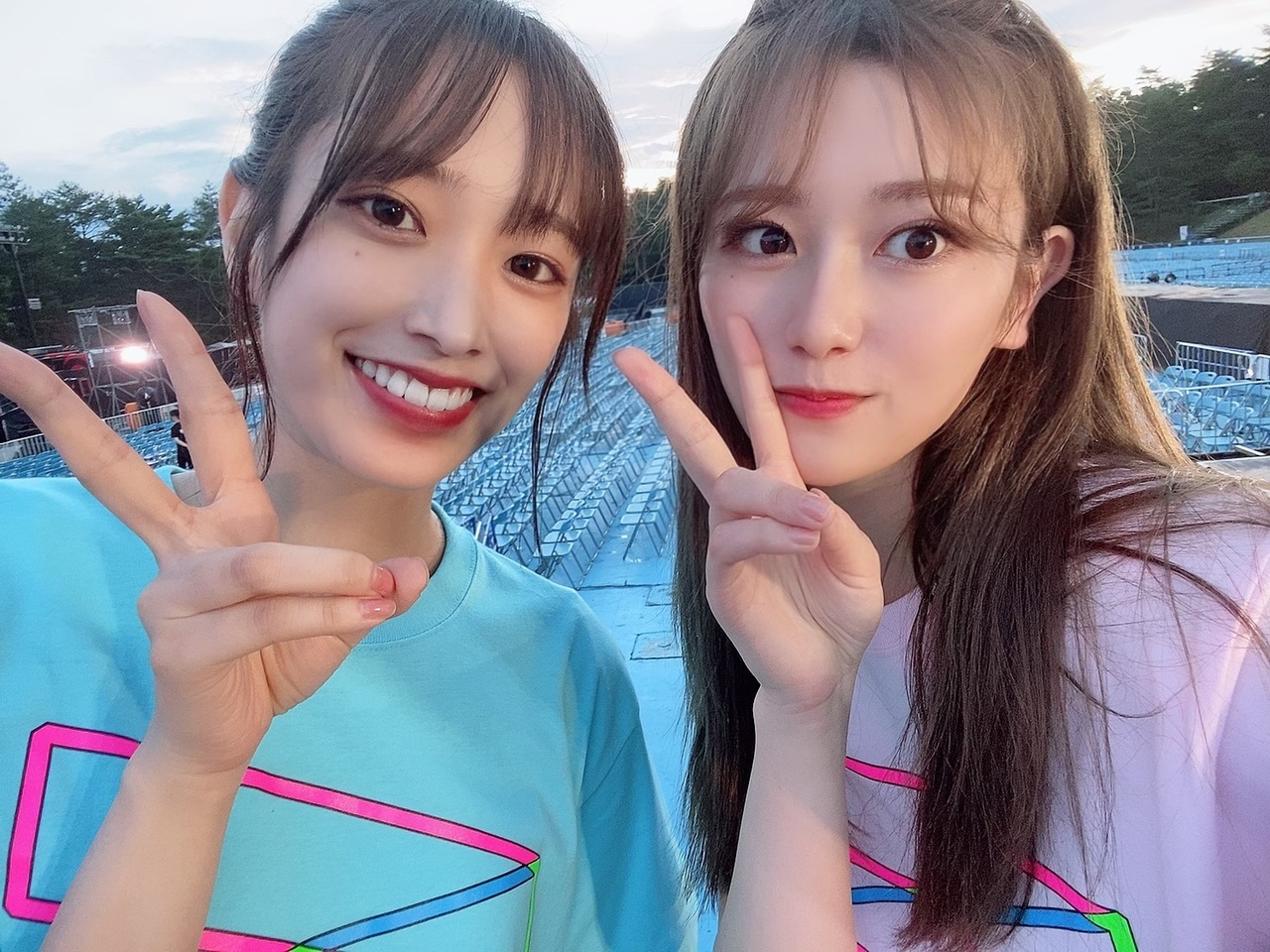 Kumi-chan
She's a dependable person and very funny
It was already fun from the rehearsal ♥ And as expected, she has great MC skill and [ways] to hype the audience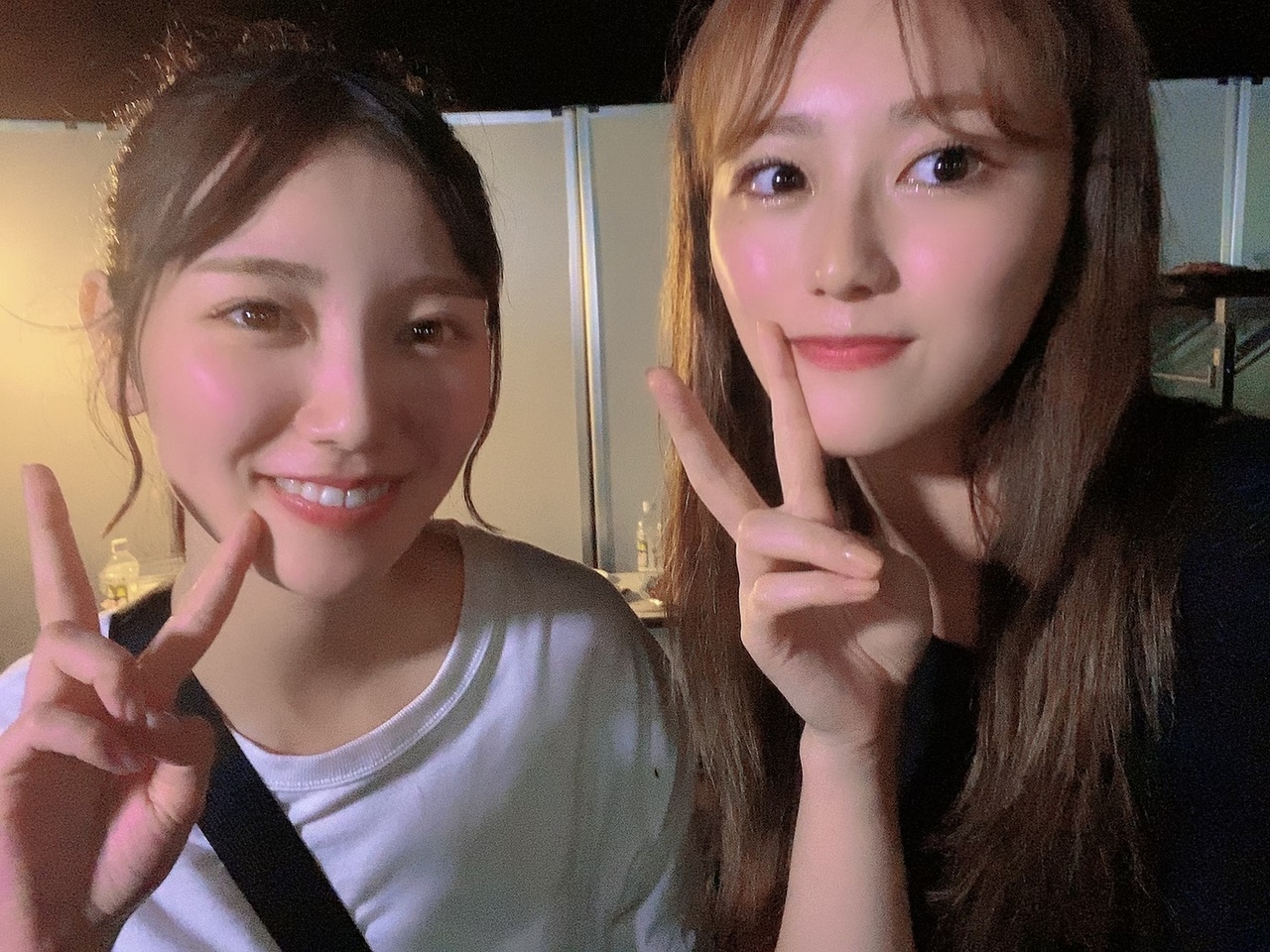 Hina-channnnnn 🐤💕
I think the last time we were able to take pictures and relaxingly talk like this
was on the last day of joint national handshake event in 2019
When I say that her face looks more mature now,
She replied, "I'm twenty now~" and it was so cute 🥰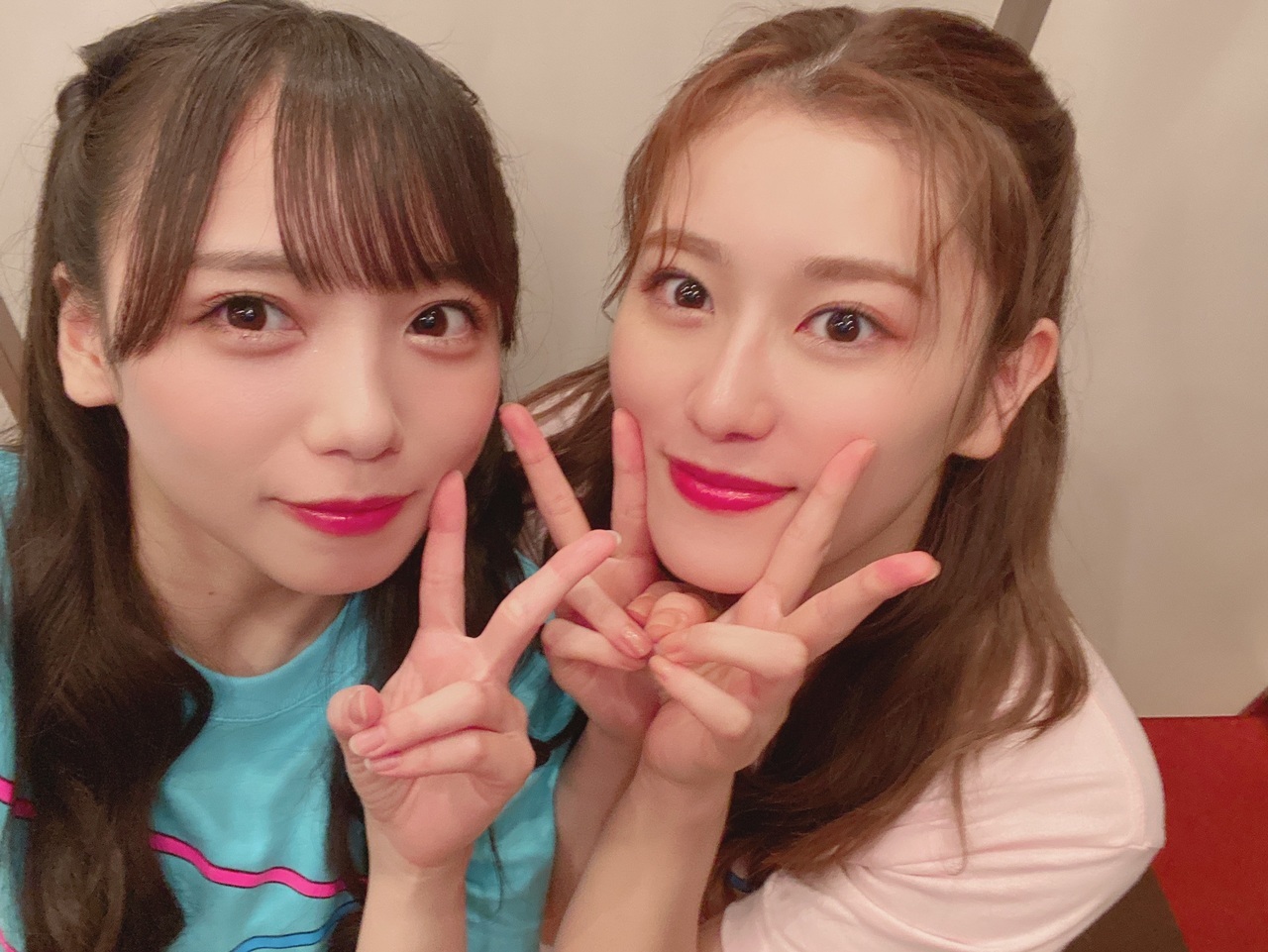 Kyonko 😘
I love her personality. Her manners are truly so great, even though it has been always like that since early days. The last time I was able to meet Kyoko in person was when we went to eat soba together before COVID, so it's been quite a long while 😹 It's nostalgic how we played game remotely together last year.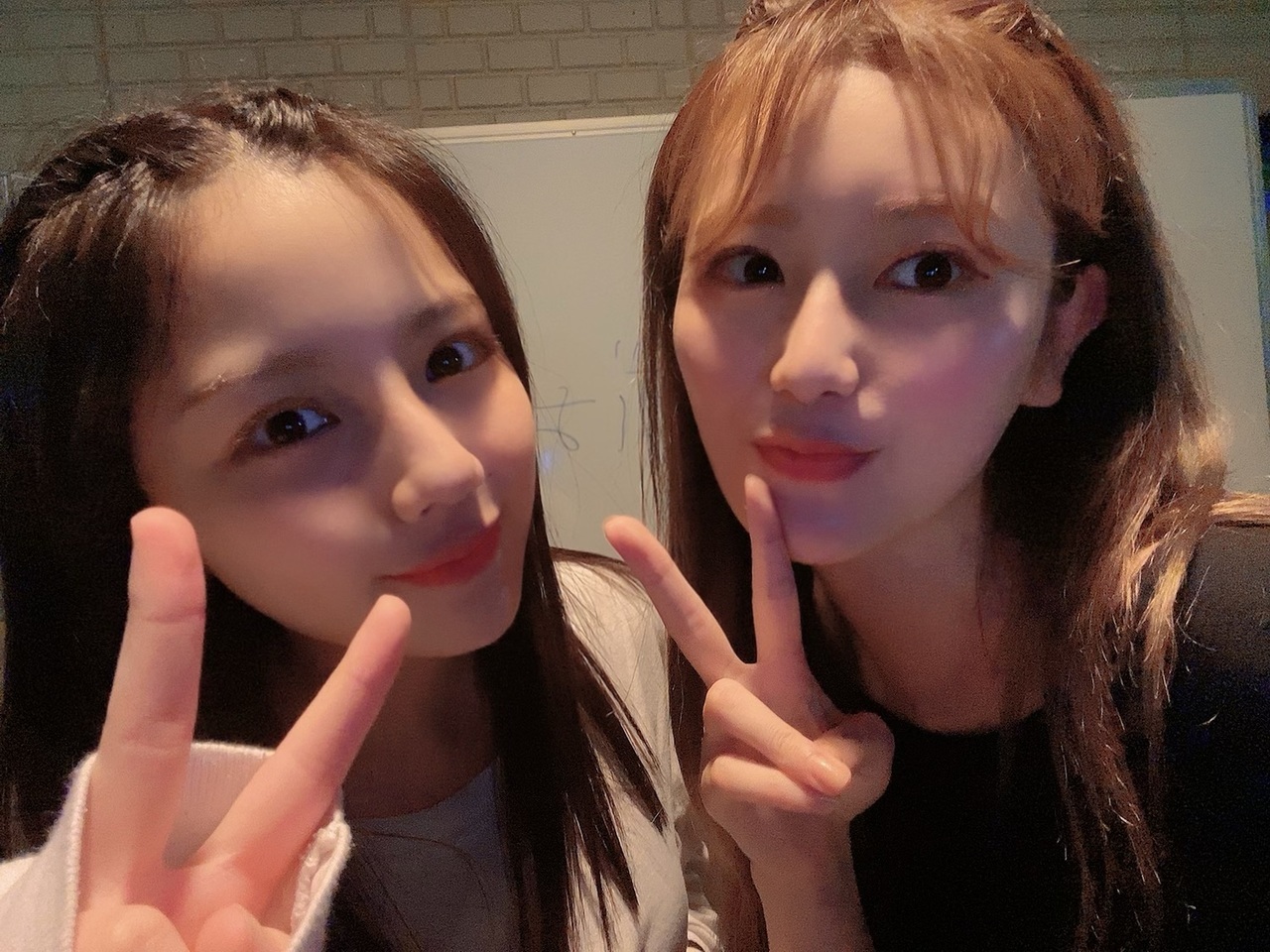 Miho-chan 🙊
I'm drawn to her performance. The expressions on her face when she is caught on camera is always awesome 👍🏻👍🏻 She always said that she likes us, and even now she is still our moral support. Thank you 😂💓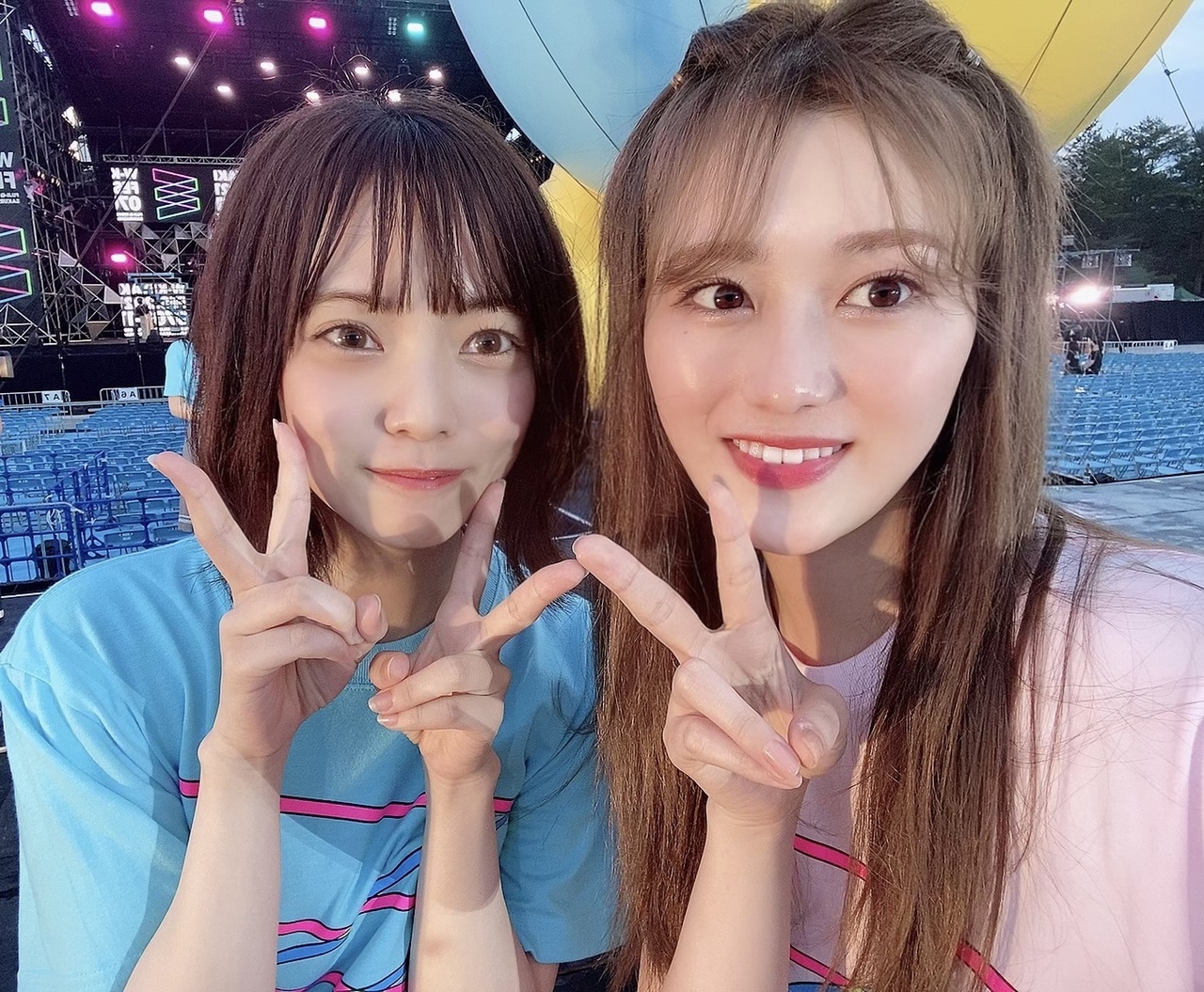 Manamo-chan ❤
Thank you for always saying that you like me 😭🙏🏻✨ I was very happy that you come and reached out to me. Your short-haired look is cute too 🙈ིྀ🙈ིྀ
I hope that you will be able to keep a good balance with your health without overdoing it.
I'm cheering for you ーーーーーー😘😘😘😘
I also took a lot of videos
so I will slowly
send them to #akanetalk
Look forward to it 💌💭
"W Keyakizaka no Uta"
was shown at the end
To think that it comes the day
where I could sing it with the all members current present
in Hinata-chan, Sakurazaka.
There was a completely different feeling from the one I had when I sing it during Keyakizaka time.
Recently I thought it's amazing, how ever since I started working as an idol,
I can learn about emotions I didn't know I had and how my feelings change from day to day.
And moments such as "This moment" "What I thought that time" "What I felt that time"…!
There were many more moments like that, where I tried not to forget what I was feeling at the time.
Until now I've been trying to forget them immediately, trying not to think about it
I began to think that negative emotions, such as pain and sadness,
might be useful someday.
In any case, right now
It's really fun to be able to express
I love and truly enjoy being able to show various "expressions"
as I perform on the stage.
I want to absorb and learn as much as I can while I'm still in Sakurazaka,
and continue to grow.
And a tour has been announced for this year.
There are less place that we will go to compared to before,
but it will become our first tour since we become Sakura!!
I want to make it a great show that makes you glad that you went to, so please look forward to it.
Thank you as always 😌😌
〜 Extras 〜
Did anyone notice
how this person has a different hairstyle in the middle of performance? 🤥
She said wanted to have the same hairstyle 👶ིྀ
Sho kyut right ーーーー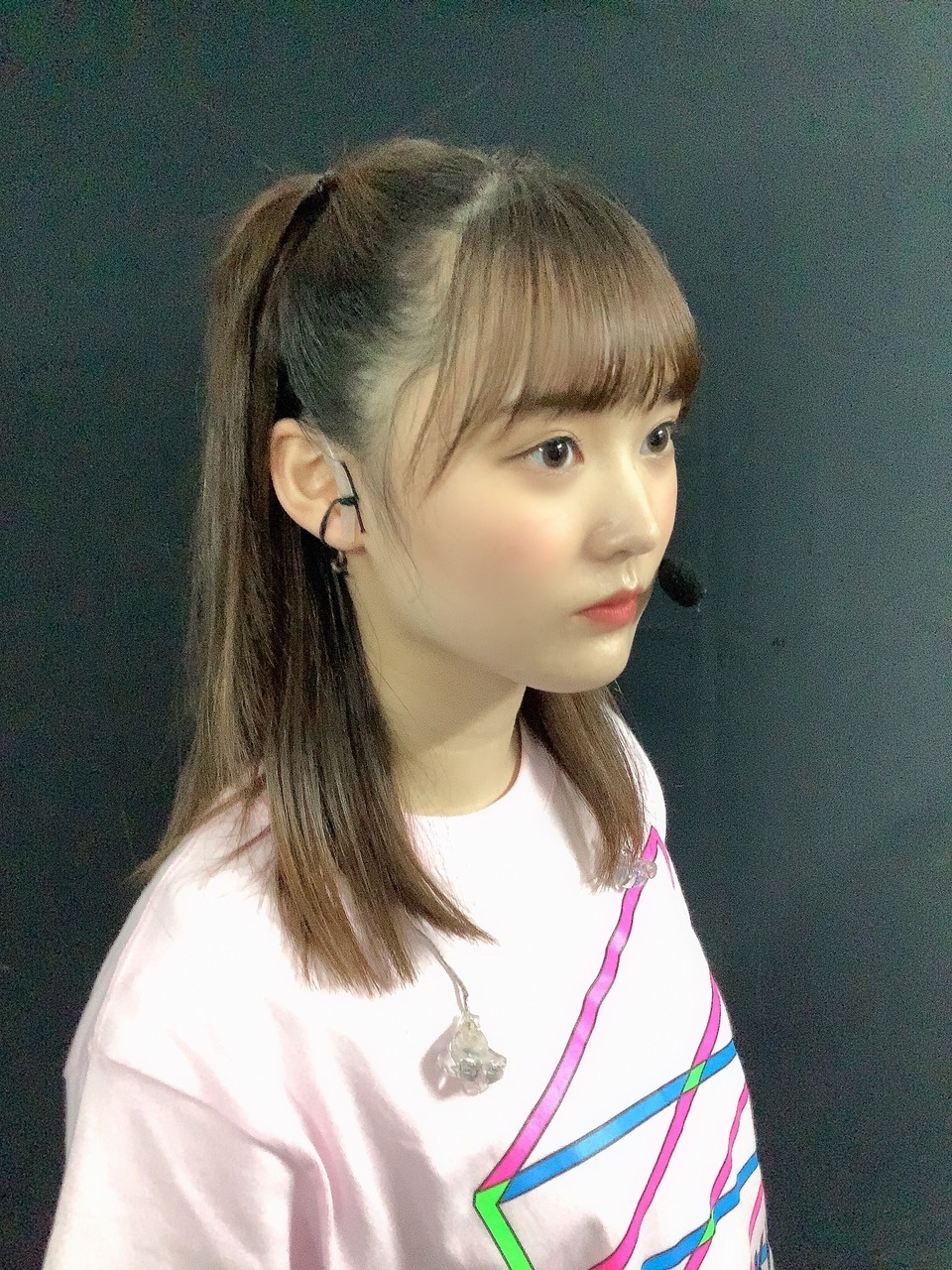 It suits you 👍🏻👍🏻👍🏻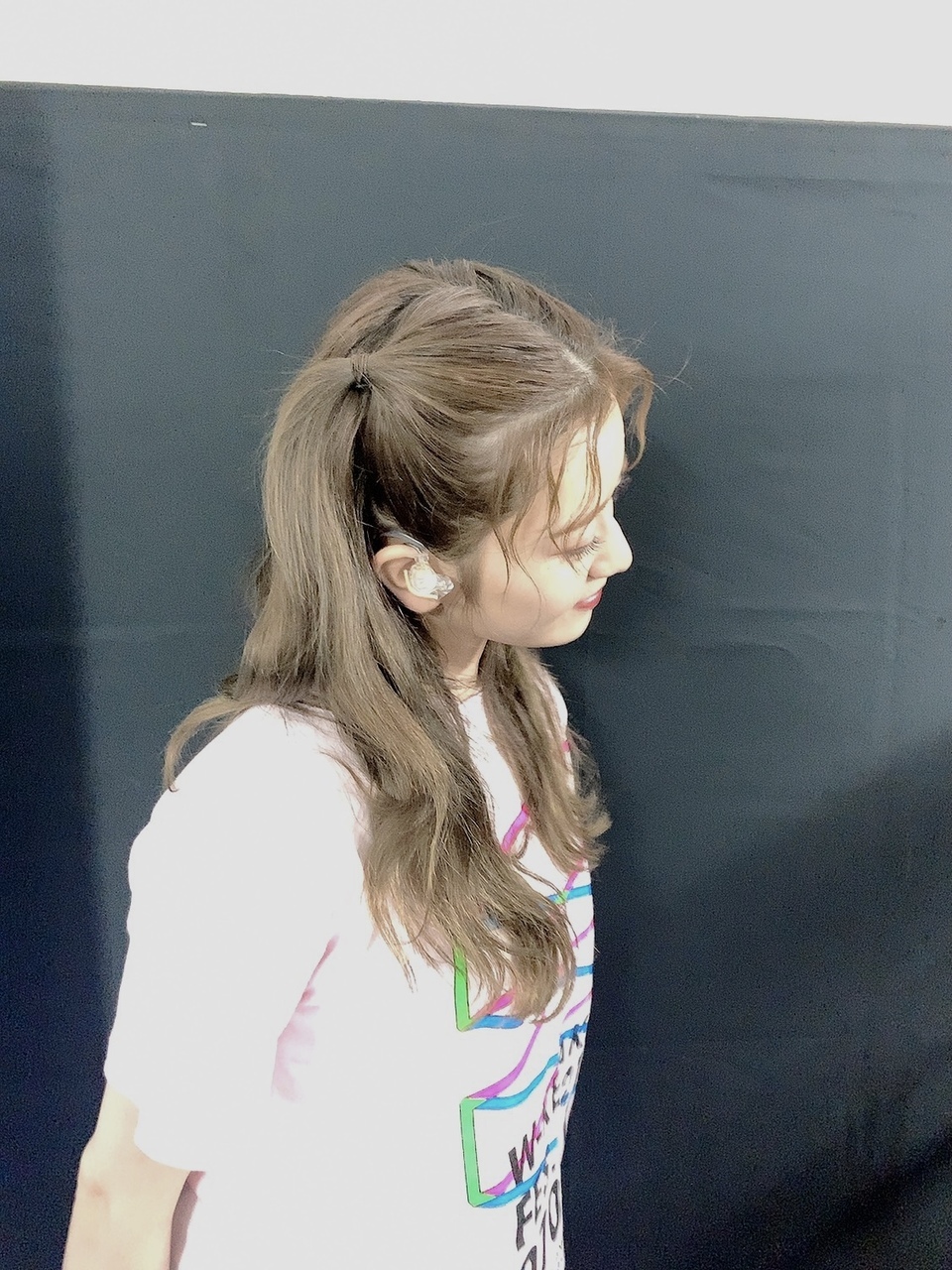 photo by kirachan.thanks👼🏻
Everyone told me that it looks cute,
so here a reference picture from side view 😝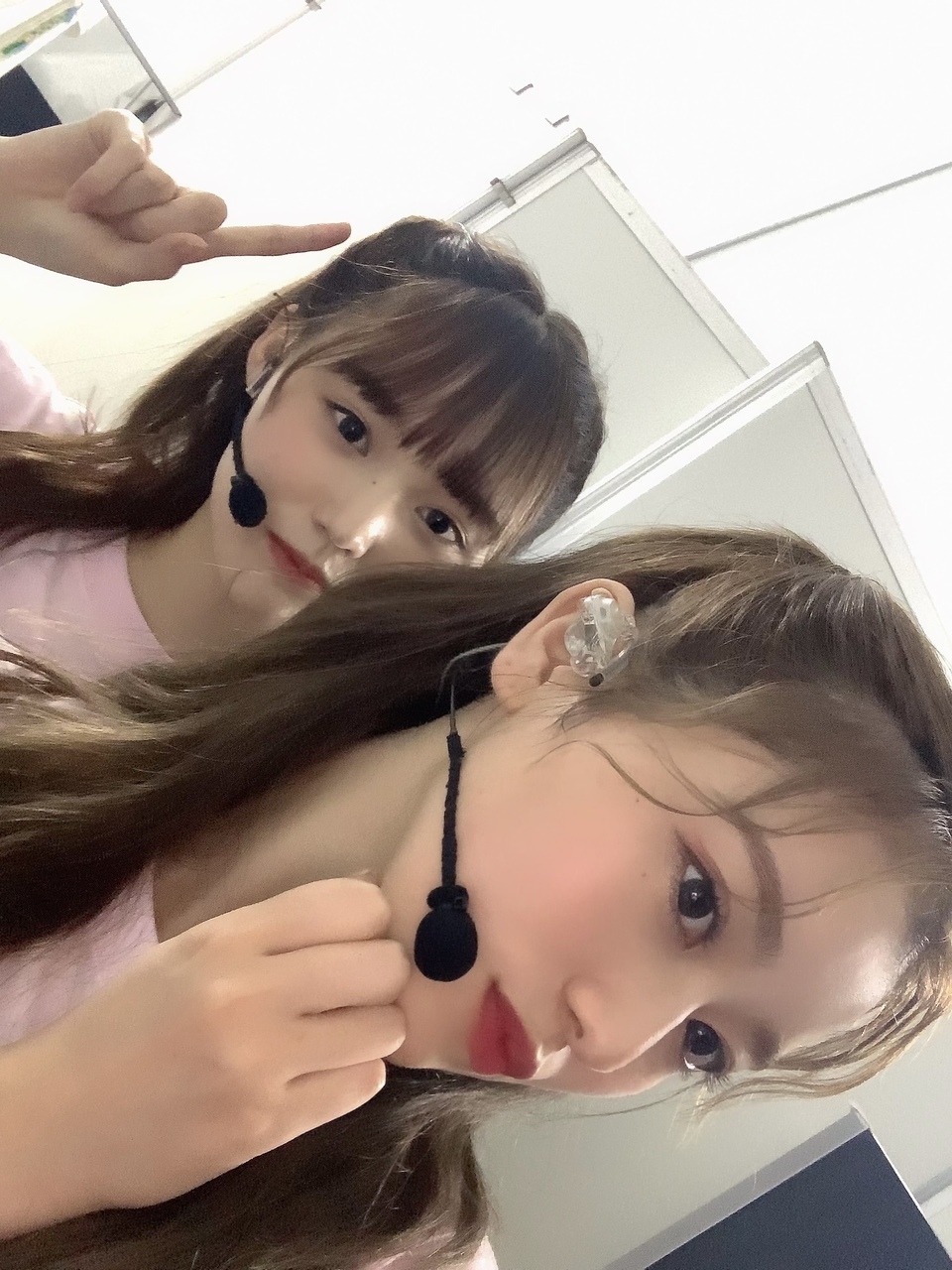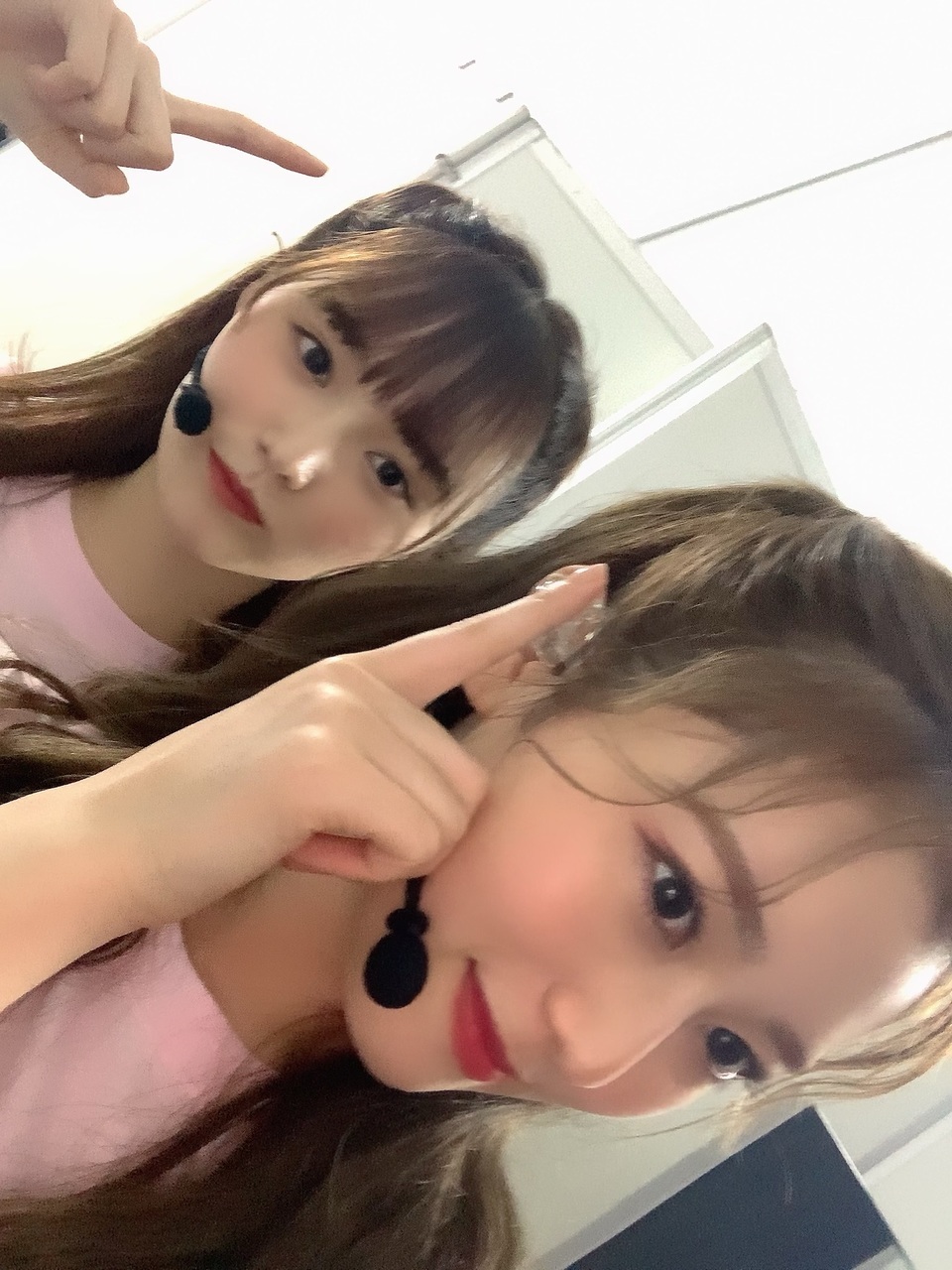 It's like a twin coordination 🤣🤣🤣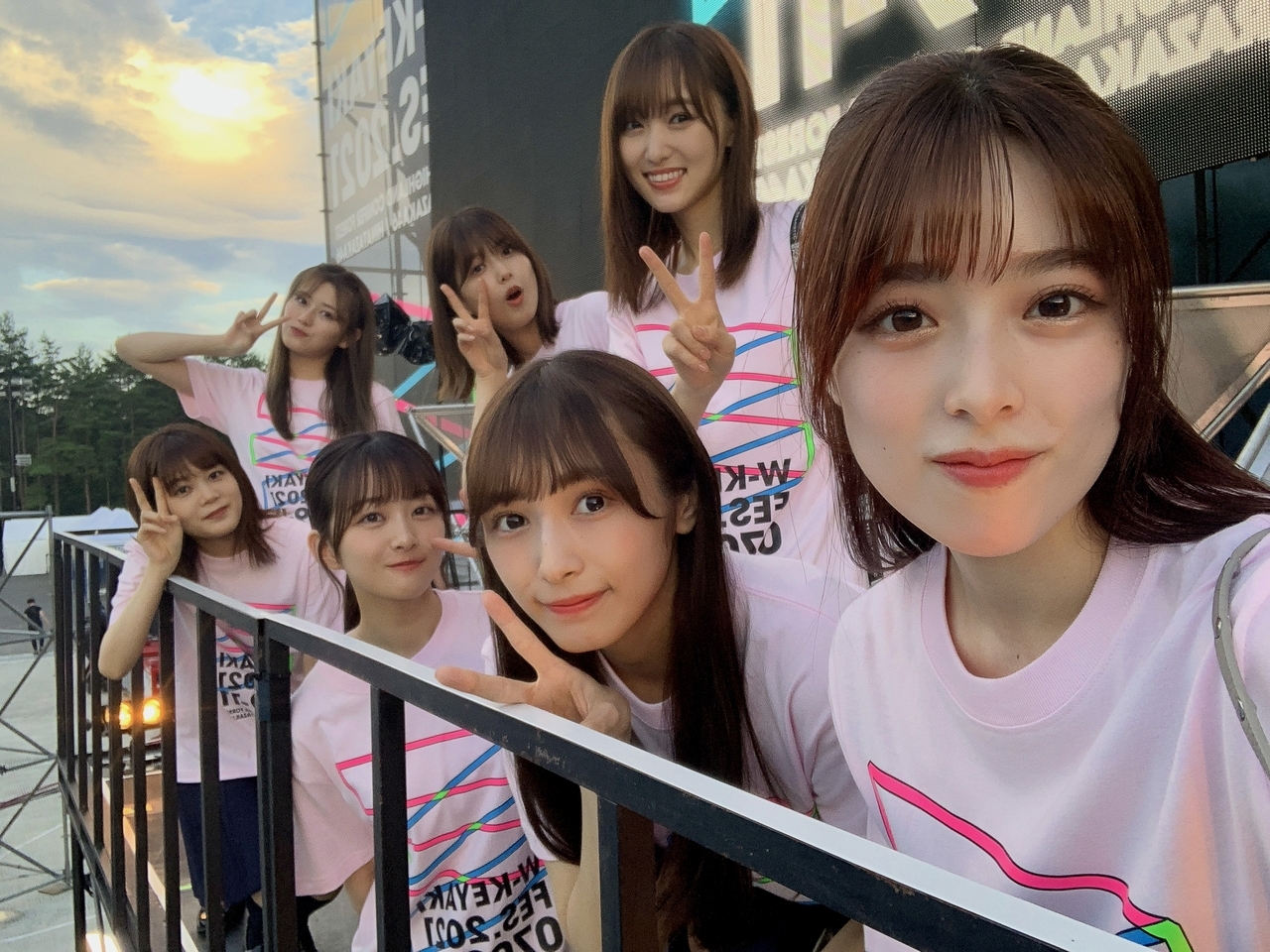 ❤ Treasure ❤
Ze-chan, thank you for coming back
Being able to stand on the same stage and see the same scenery again makes me happy.