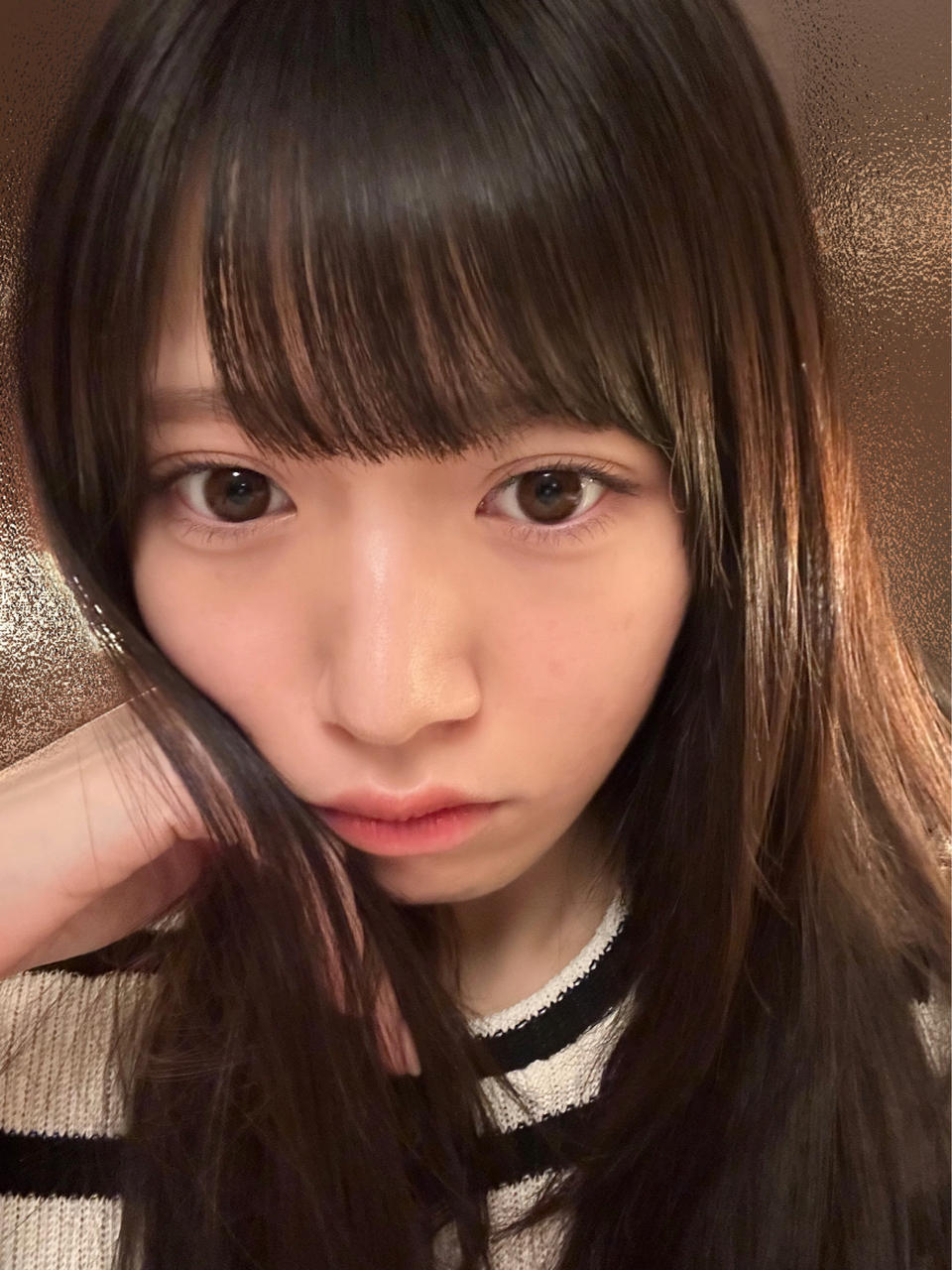 Don't you miss winter?
I miss winter
For as long as I can remember, I've always hated summer
So this is a story about how I've been feeling a liーーーーttle down because it's been quite warm outside recently
Long time no see
I'm Murayama Miu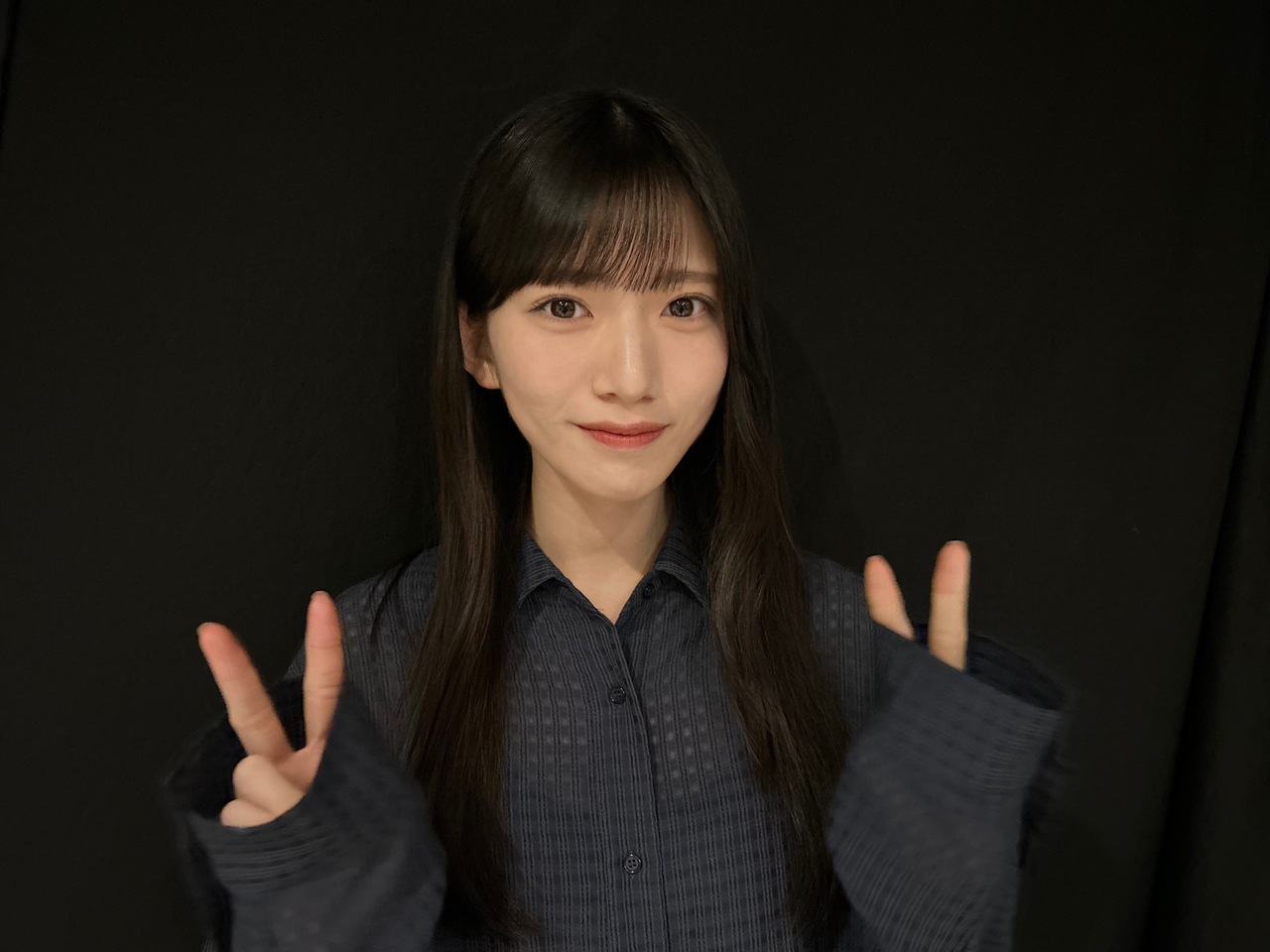 This is a photo of me doing the peace pose during rehearsal
I think this was taken by Yu, maybe?
Are you enjoying the tour?
It's been more than two weeks since the Tokyo show
So fast……
By the way, I still can't get used to it
The feeling of the venue shaking when the overture plays, I still can't get used to it
No matter how many times I experience it, my heart will swell and my shoulders will rise
And then, when my shoulders rise, at the same time I will enter my Sakurazaka 3rd gen member mode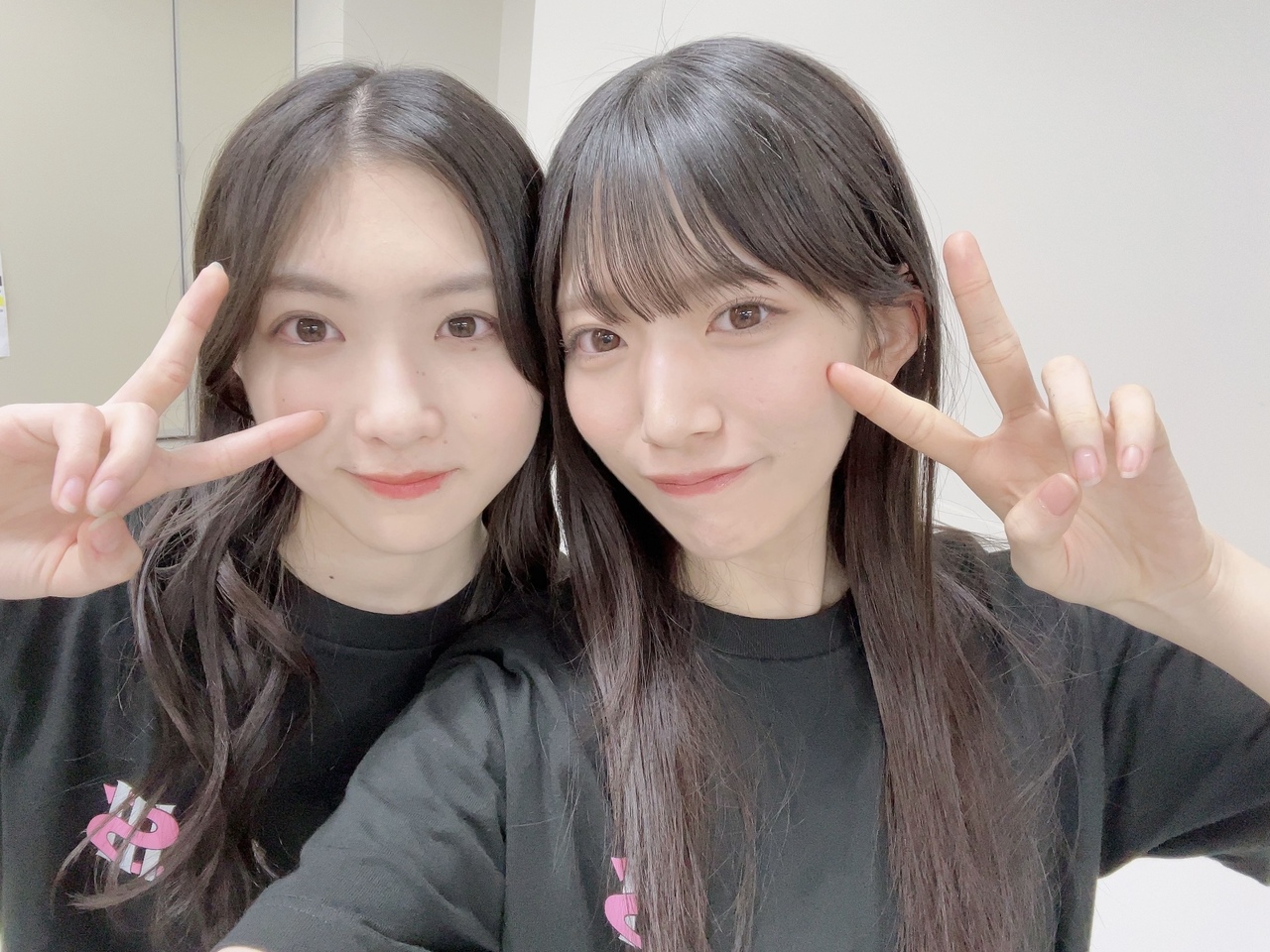 Me and Airi on our off-mode after the Tokyo show
The other day I went out with Airi again and we took a pic that's even more off-mode, I will upload it someday
Also, I talked about your letters last time,
But I really like letters so please let me talk about it again here
Some of you used stamps with pictures of cherry blossoms and cute envelopes, and sent beautiful paper cutouts, illustrations of us, etc.
I thought on my own that you even put a lot of thoughts into things that aren't the letters' content… it made me smile
Thank you soooooo much!
The blog entry is on the short side this time
Maybe shorter blogs are easier to read… what do you think?
I'm waiting for your thoughts
Tomorrow is Yamashita Shizuki's turn
Look forward to it