Long time no see.
I got hooked on Shimaenaga-chan.
[T/N: The mascot of TBS TV Show "THE TIME,". The blog title was from the lyrics of the show's theme song]
I'm Nakashima Yuzuki from Sakurazaka46 3rd generation.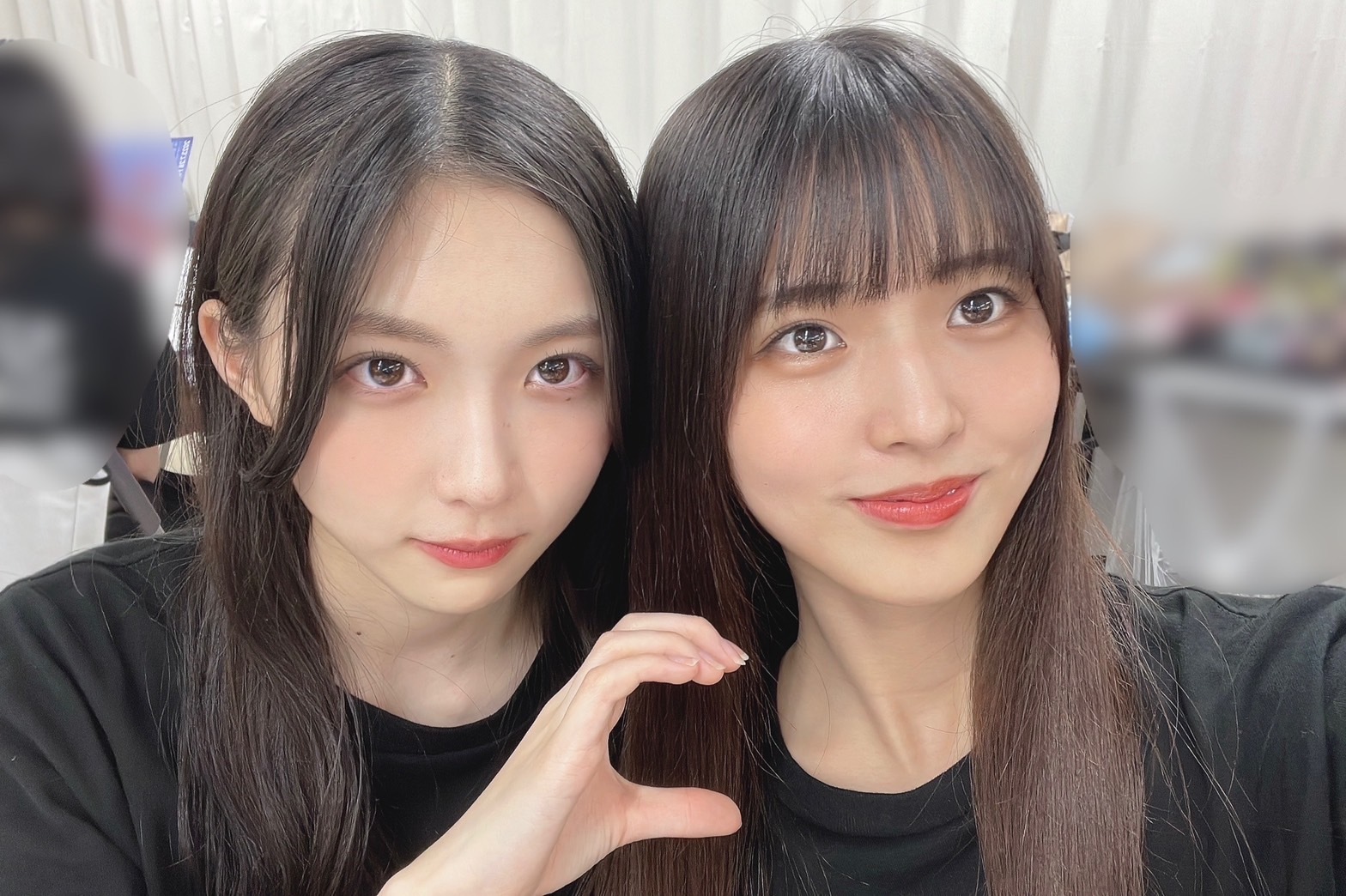 I'm continuing from Airi.
Pupupu
Everyone, how have you been doing?
I've been doing well as usual ☺️
Please take care of yourself in this hot and rainy weather 🍵
Sometimes you feel better after waking up. Please take it easy and rest up.
🐕🐕🐕
Sakurazaka46 3rd TOUR 2023!
Thank you very much to everyone who came to the venue and who watched the livestream.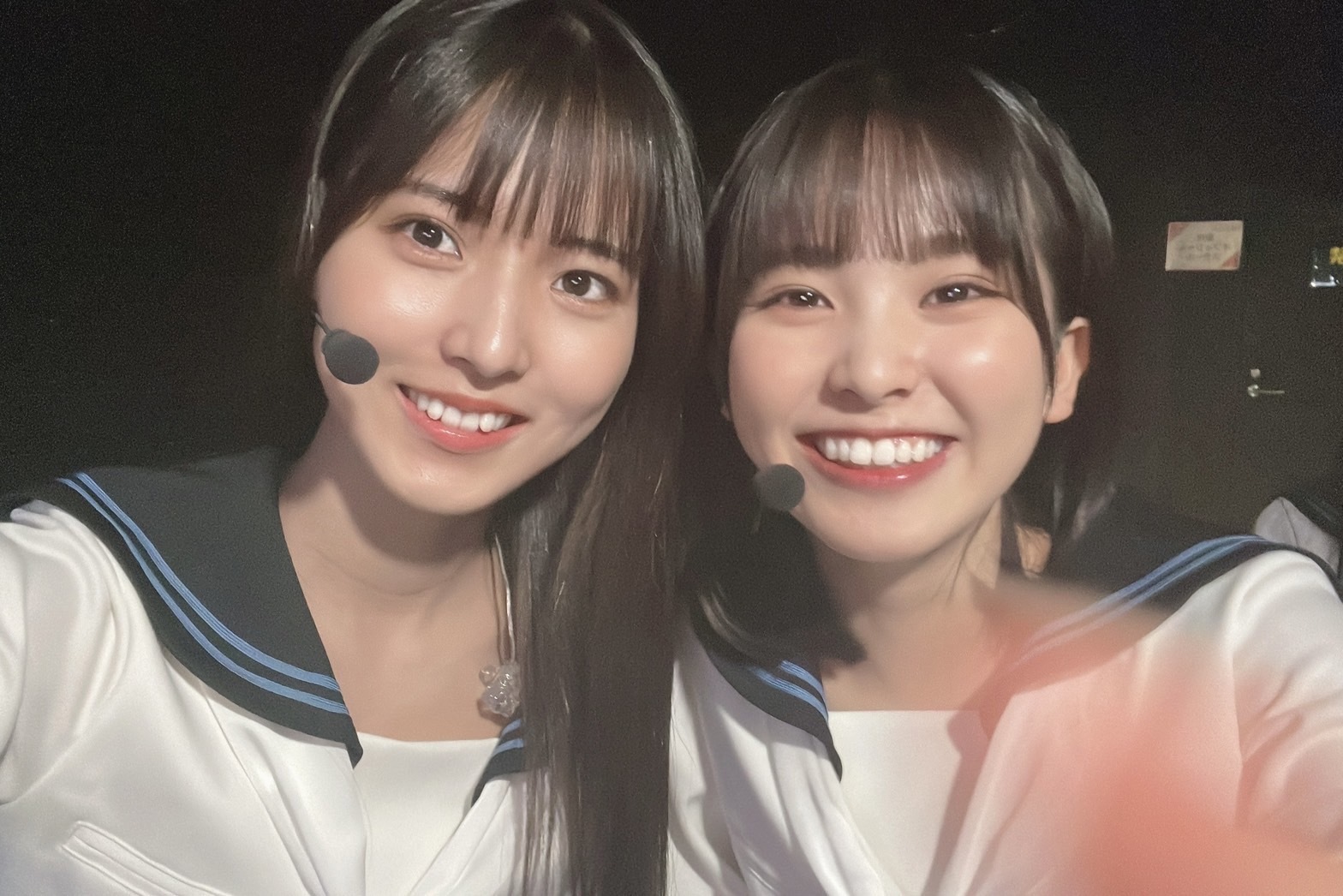 I took a pic of Riko being cute so I'm posting it ☺︎
From this tour, we 3rd gens also participated!
I was filled with happiness because we got to sing "Buddies" and "Sakurazaka no Uta" together with the seniors.
During the "Buddies" performance, I got to see everyone's faces, so I was happy, and for "Sakurazaka no Uta", there was a feeling of unity in the venue, so I was happy!
Ah~ It was reallly reallly fun!! ♪
I hope the group's warm atmosphere created by the seniors was conveyed to everyone.
We 3rd gens performed "Natsu no Chikamichi" and "Dead end".
I thought Omotenashikai would be the last time for the 11 of us to perform our seniors' songs, but I was very happy to get another chance to do it.
With a feeling of nervousness that is different from performing the 3rd gen song, we prepared for it seriously while saying "So happy", "Let's do our best"
During this tour, I spent a lot of time feeling frustrated because I couldn't do well.
I want to become someone who can captivate people through my performance.
The more I sing "Natsu no Chikamichi", the more I like it.
During the last chorus when everyone gathers and forms a circle around Airi, it feels like we were communicating with our feelings, I love it.
Because everyone also made a lot of noise, it felt like we were communicating too, it was fun.
And, thankfully, we 3rd gens were in charge for an MC session, and the 11 of us introduced ourselves for each stop.
I think there were a lot of people who met us for the first time. Thank you for watching over us warmly.
I hope you can get to know us little by little.
Please take care of us.
Our first tour. Thanks to the seniors and everyone, we were able to run through to the end!
I have a lot of things that I want to improve for next time, so I definitely want to change by the time I see you again.
3rd TOUR 2023, thank you very much!
🐕🐕🐕
6th single "Start over!"
I was so taken in by the performance at the tour final that I almost forgot to blink.
I also watched the MV many many times.
Thankfully, us 3rd gens got a song too.
It will also be included in all of the CD versions.
Please wait and look forward to it.
I will tell you more about the song next time.
And, the jacket artwork was revealed too!
We got to wear cool costumes,!
So did anyone notice why we got hooked on doing sentai pose,,,?
Hehe
We were led by the cool costumes with the different colors 🦸‍♀️
🐕🐕🐕
Lastly,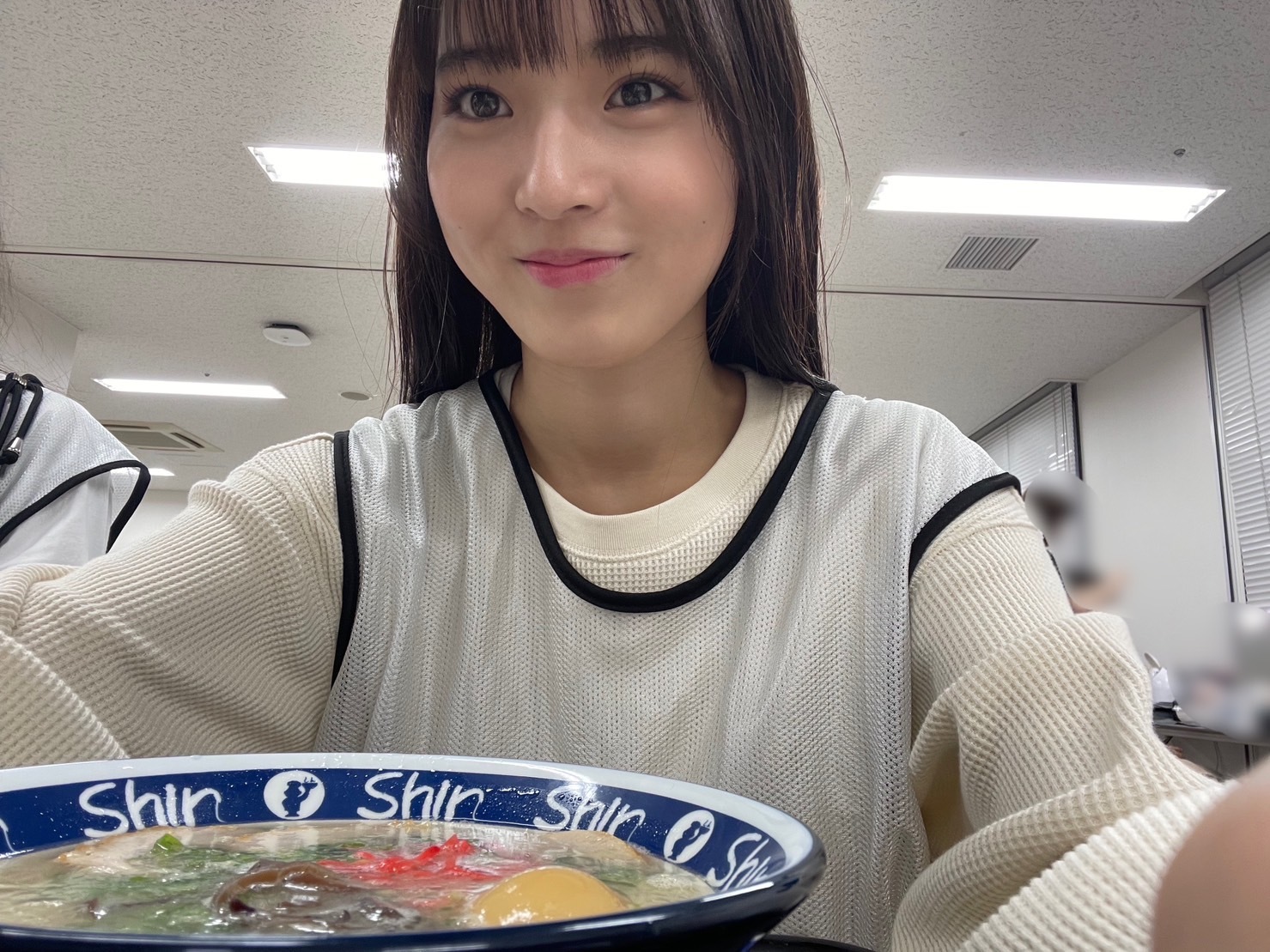 Yuuzu in a good mood in Fukuoka
I took it quickly because I just wanted to send it to my family, so I didn't pay much attention to how the photo looked,, lol
Tomorrow is Mio-chaーn's turn!
I want to take a two-shot with her and upload it next time,,
I only have pics of us fooling around,,
Look forward to Mio's blog ♡
Well then,
Please stay healthy until my next blog ☺︎
Wishing the best for everyone tomorrow 🌻
From Yuuzu