Hello!!
Thank you for waiting for my blog…
Sorry that I haven't been writing 😥
Finally starting 7th this month, "Borderless" will start airing in
HikariTV, HikariTV for docomo, and dTV Channel!☺️
I am acting as Yatsuji Haru,
the older of two sisters on the run from being chased by someone
Haru is a girl who, while pulling the hands of her low sighted younger sister Kei,
wraps her with her understanding and kindness so that she doesn't feel anxious
Hinatazaka46's Hamagishi Hiyori is playing as the younger sister, Yatsuji Kei 🐬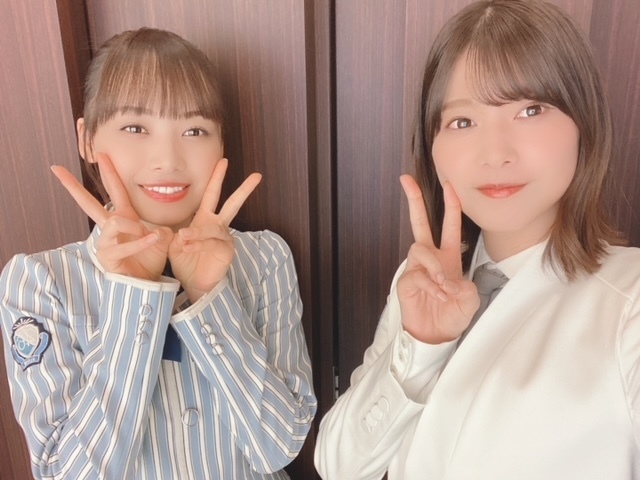 Hiyotan〜〜
She's very kind and cute, we are filming while while her loveliness is just combusting 🤦‍♀️🤍
The original writer is Tetsuya Honda-sensei!
My experience in acting is still lacking,
But I hope that I could participate while enjoying this wonderful experience with fun
So I hope that many people may be able to watch this (drama) 😌
I already have fun filming,
but I'll do my best to see it through to the end 🌸
Beyond the boundaries of Sakamichi group,
How will the four stories intersect and become one?
Please watch it while feeling excited!
Look forward for itー!
I will write another blog soon🕺
See ya
Watanabe Risa