Good evening 🌙
Thanks to your support, we were able to end Keyakizaka46's The Last Live safely,
And reborn from Keyakizaka46 to Sakurazaka46🌸
Hello again,
I'm Sakurazaka46's Sugai Yuuka
I will be in your care from now on 🐴
First of all, I'm relieved
that we are able to finish the 2 days performance safely
I accepted the renaming,
ライブが始まると// but when we started the performance,
曲と共に沢山の思い出が蘇ってきて… // the songs brought back so many memories…
思いが込上げる瞬間が沢山沢山ありました // There were many, many moments of thoughtfulness🍃
Once again, the past 5 years is irreplaceable
It was a rich, irreplaceable time…
Because of the support of countless people
we was able to work as Keyakizaka46🌳
To all of you who have always cheered for us,
To the staff who have always close by and supported us,
To everyone involved with us,
Truly, truly, thank you very much!!
This live performance was performed with a completely different setlist in both days
I think that this is the hardest live performance for us so far,
I put in all my gratitude into the performance, and challenge it with my whole body and mind!
Did it reached you properly?
It was a live performance that we made together with
Stage (director) Nomura-san and the rest of the team,
to whom we are indebted to since before our debut, with love
I am happy to be able to stand here as a part of the group
A picture together with TAKAHIRO-sensei who choreographed all Keyakizaka songs, and 1st generation🌱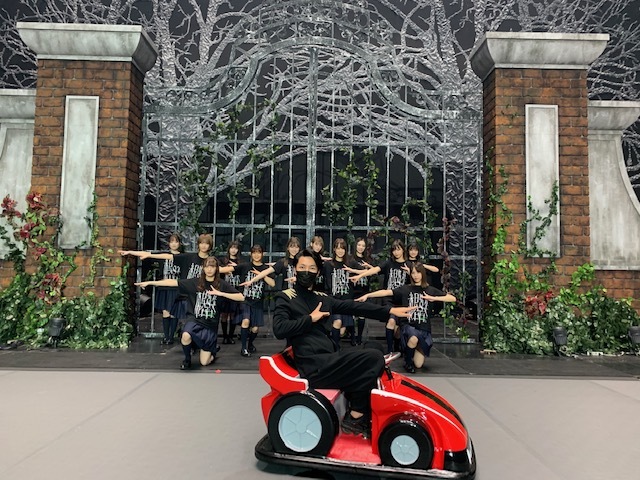 Including 2nd generation and new 2nd generation,
I truly love everyone!
Everyone, including the members not shown here,
have all climbed the slope together
I want to say thank you to everyone
TAKAHIRO-sensei is not just a dance teacher for me,
but also a mentor in life!
I also love the INFINITY dancers, led by TAKAHIRO-sensei,
who are always teaching us! 😆
I'm happy that we could dance together for two songs in this performance
The cake that the staffs presented to us after live performance, and a part of the set💚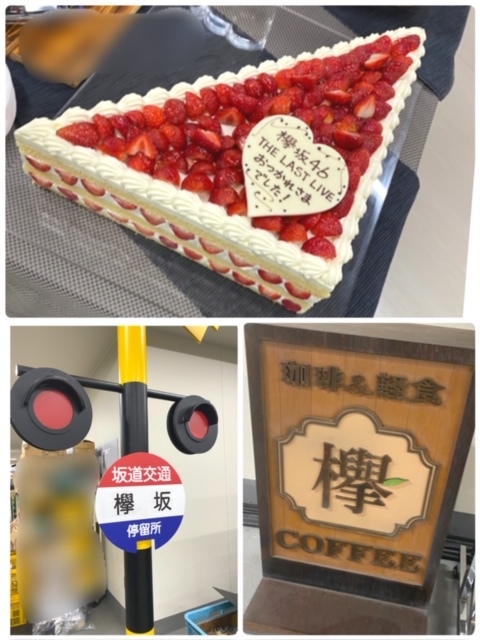 The costume with the color of previous singles made me feel the love, and I feel deeply moved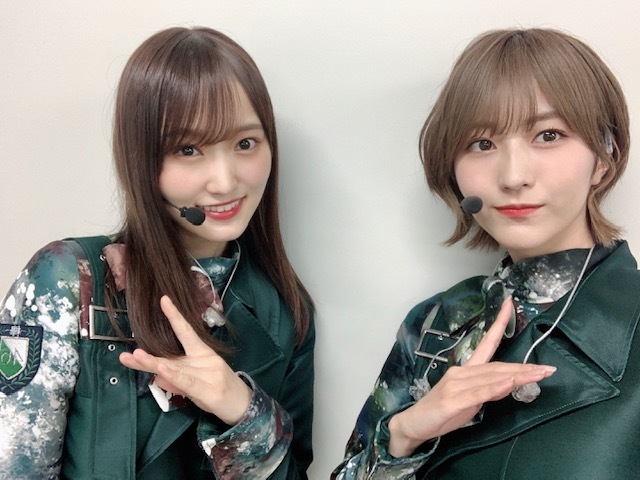 And the single titles are put in here🌱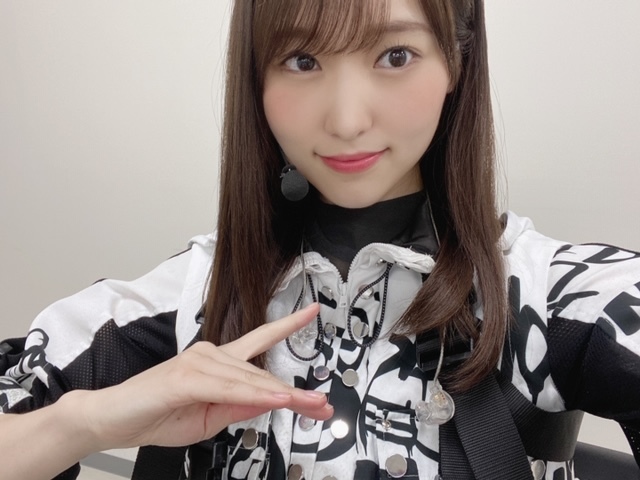 The costume team think of something good until the last minutes,
and helped us with the hectic quick costume change,
Thank you very much✨
It makes me very happy
to receive flowers from AEON CARD and Japan Equestrian Federation✨
Thank you very much!!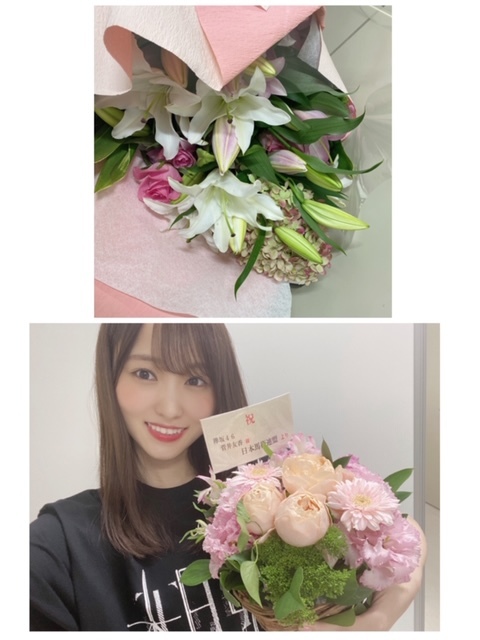 There were many dreams that could be fulfilled because of Keyakizaka ✨
It was a dream-like, dizzying days
I am very grateful to Keyakizaka46
for changing my life, who was just an ordinary university student
The days with the members of Hiragana Keyaki, now Hinatazaka46, is also nostalgic
They are many things we have been helped by everyone in Hiragana Keyaki, and I think that
Keyakizaka46 has been able to continue it's activities until now because of their presence.
I respect these girls who have taught me many things
I truly appreciate it!!
For the past 5 years, I have been working to convey
as many good work to as many people as possible.
I feel truly, truly happy to realize that more and more people resonated with us!
I was the Captain of Keyakizaka46.
In the days of self-absorption, it is filled with many first experiences,
There is also my own inexperience,
There was no end of problems
The many people and song I met during that time,
the lyrics that have saved me many times,
changed my way of thinking.
All the frustration was a necessary experience
I wondered if this is what this group is predestined,
fated for.
And I think that we have given those who supported us many worries…
We don't even know how to thank you, who are always by our side!
Because it's Keyakizaka, because it's this team, because it's these members,
I was able to hold on.
Now, I am strongly connected to my comrades who shared my pain!
I will never let the tears I've shed go to waste!
The juniors are really cute and attractive too✨
I, myself,
will do my best to help the group and everyone!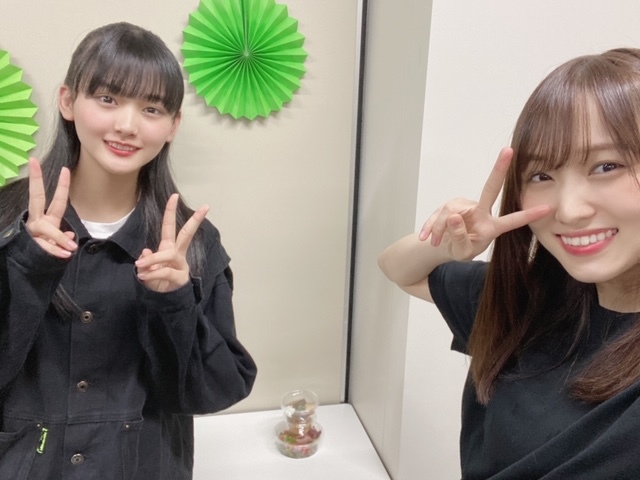 (I also want to post the pictures I took with everyone!!)
In Sakurazaka46,
Carrying the Humility, Kindness, Bonds we had so far in our hearts,
We'd like to make a beautiful flower bloom, and return a lot of favors🌸
Let's make many fun memories together🌱
1st Single "Nobody's Fault
"No matter how much you regret and shout…
Will you do it? Will you not do it? That is all
If you are reborn one more time…"
I feel that the lyrics are the words we need right now
May this song be a song that can push the back of many people
Please give your support for
Sakurazaka46, who are about to start climbing the slope🌸
Sugai Yuuka