Thank you for opening my blog!
I'm Sakurazaka46 3rd generation's Taniguchi Airi from Yamaguchi 🐡
currently 18 years old.
I received the baton from Nagi (Kojima Nagisa) who is just as bad with directions as me~!
Even if I use a navigation app, I still get lost.
I've gotten better at directions recently, so the members can all follow me now, okay? ‪( ・᷅-・᷄ )‬
This is Airi's fourth blog, who still hasn't assembled the drawer that got delivered to me two weeks ago.
When I ordered it, I thought "Assembling it seems easy~" but turns out it's unexpectedly hard.
I'm still struggling with it 💪💪💪
And!!!
Sakurazaka46's "3rd TOUR 2023" has begun~!!
I'm totally excited because we can hold the tour during the spring, the season when cherry blossom bloom!
It's the first tour for us third gens, so we're all excited!
We practiced a lot, so look forward to it 🥰🥰
Also, to the Buddies who already watched!
Thank you very much!
Did you have fun~~???
ーーー🌳🌱🌿‬ーーー
In this blog, the greenery will make its long-awaited appearance.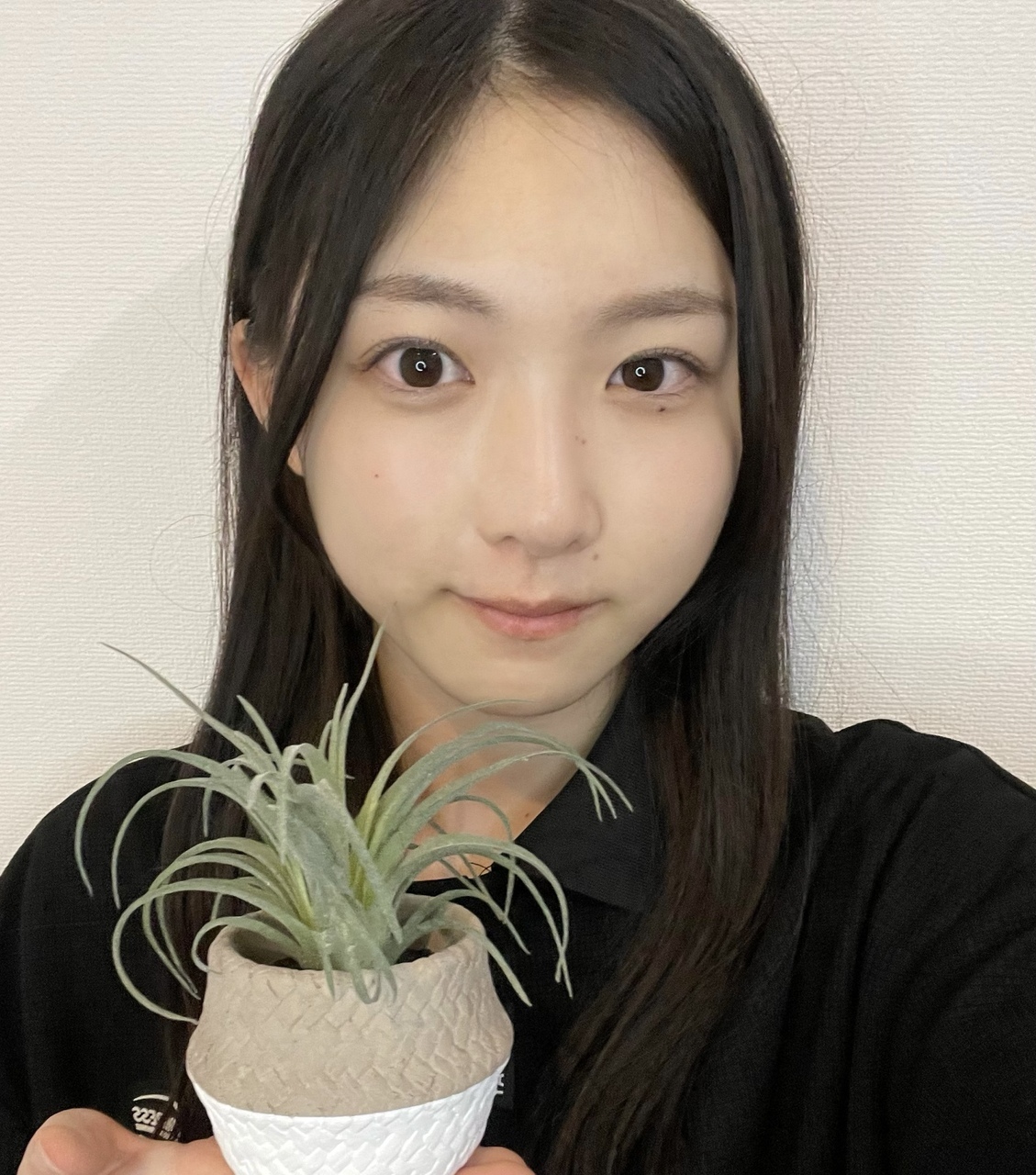 Tada!
It's this kind of house plant.
This is the only green thing in my room, so I'm thinking of going out and buying some more.
I'm still debating on buying fake or real ones~
By the way, I'm the type of kid who let the morning glories I planted for summer homework wither.
I have trouble sticking things through.
Because this time I will be taking care of the plants properly, I'm confident that it will grow well.
ーーーーーーーーーーーーーーーー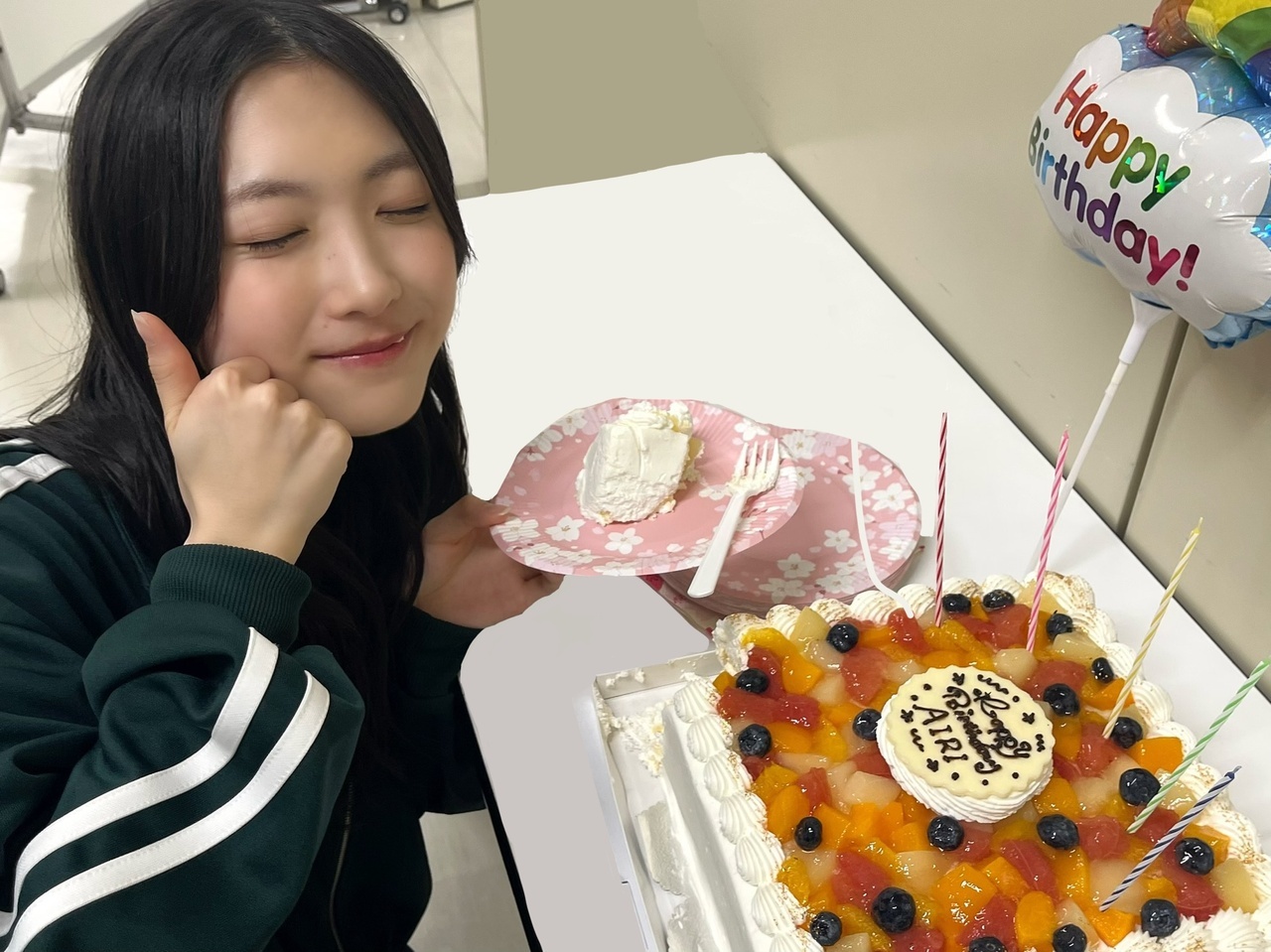 photo by Yu 💕 (Murai Yu)
On a personal note, I turned 18 on April 12th~ 🎂
The me from one year ago would never dream of having so many people congratulate me on my birthday.
I literally just joined, but receiving birthday wishes from so many people made me realllllly happy 🥰
I'm still a baby chick,
But I will work hard
So that I can be a person who's loved by a lot of people!
Please support the 18 years old Taniguchi Airi too!
ーーー My Name ーーー
My name is written with the kanji "愛" from "to love" (愛する) and "季" from "season" (季節) and is read as "Airi", and here I will write a little bit about my name.
When picking the kanji for the "ri" of "Airi", by chance my grandmother happened to find the kanji "季" using her old computer, and they picked that.
To be loved by everyone regardless of the season, that is the meaning of the name.
So that I can live up to the meaning of the name "Airi", I will work hard so I can be loved by everyone 💪
ーーー Natsu no Chikamichi ーーー
Congratulations!!
2 million views for "Natsu no Chikamichi" Music Video 🌸🌸
All of us third gens are very happy~ 🥰
Thank you for listening to the song lots!
Please keep listening and become addicted to "Natsu no Chikamichi"~~ lol
Ah!!
I want to ask something,
How does everyone call the song "Natsu no Chikamichi"?
"Natsu no Chikamichi"?
"Natsuchika"?
"Natsu"?
"Michi"?
By the way, I call it "Chikamichi"!
ーーーーーーーーーーーーーーー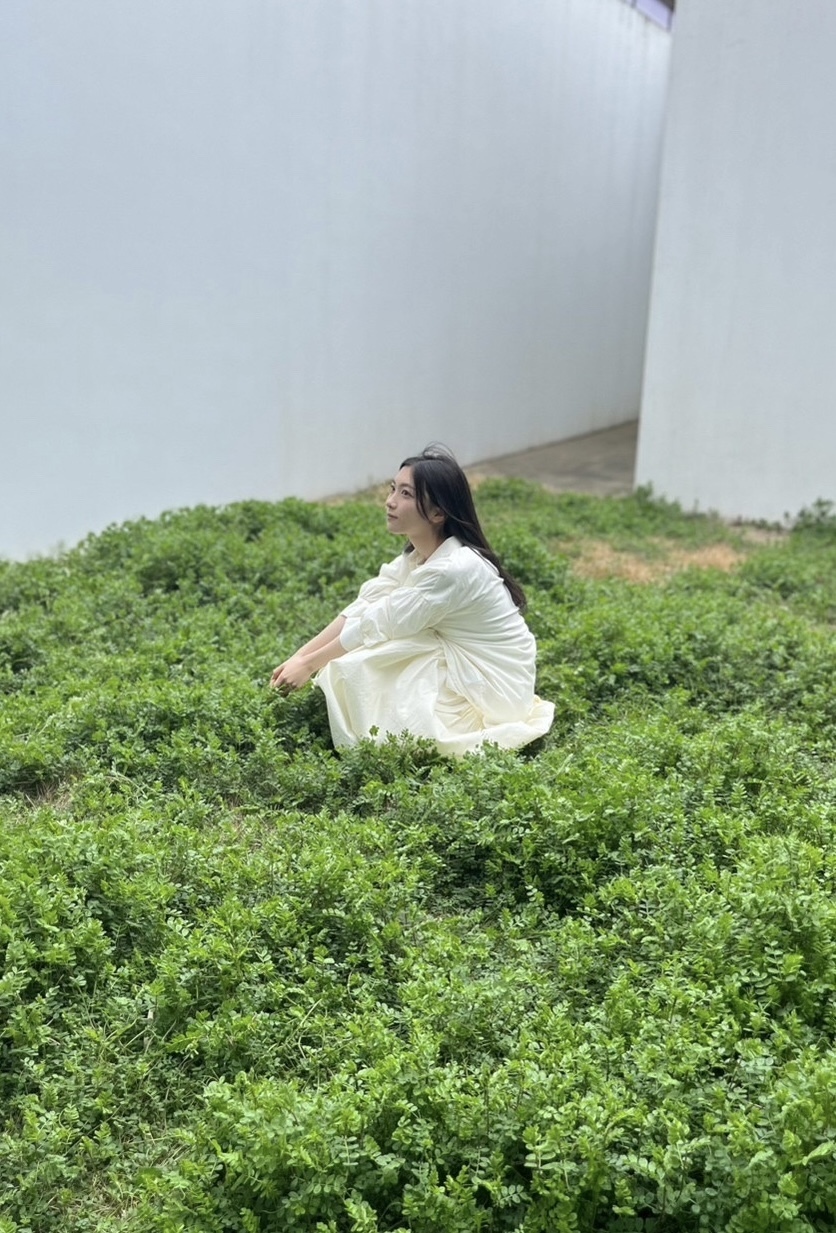 Lots of greens in this photo ・֊・
This is an off-shot from Weekly Shonen Magazine-san!
ーーーーーーーーーーーーーーーー
Starting with this blog, I will introduce some of the third gen members a few at a time!
◉ Rika (Ishimori Rika)
No matter what, she's kind!!!
During the practice period for "BAN", there was a time when she hugged me out of the blue.
And that was the first time we hugged, so I thought, "What the?!" but seems like she wanted to hug me because my back felt just right
When we were preparing for Omotenashikai, she would prepare delicious bentos for us, she's a really really kind big sister.
I can't get enough of her cute smile and comforting aura, they come out when you least expect it ♡♡
◉ Reina (Odakura Reina)
Her soft-spoken manner always soothes me, but she is a strong-willed and cool person.
She's good with words, and when I was thinking of how to put the songs' worldview into words, she would put my exact thoughts into words.
I really like the way Reina asks,
"Do you have some time~?"
when she wants to ask about the choreography or our positions, it makes me feel at peace.
When I tried making a Joyman inspired joke for her name, she said "Amazing!" and laughed.
By the way, the joke was "Odakura~ Reina~ Kamakura trainer~".
I like the side of her that laughs even at such a low quality joke ♡
That's all for now!
Rii (Endo Riko) 👶 introduced everyone so I wanted to try doing it too~!!
ーーーーーーーーーーーーーーーー
Tomorrow is Yuzu's (Nakashima Yuzuki) turn!
The other day, we went to a cafe together!
Both of us were moved by the croffle we ordered because it was so tasty,,,
Just like Miu (Murayama Miu), our tastes in food match well.
Let's go eat a lot of delicious foods~ ♡
Look forward to Yuzu's blog~!
See you again 👋🏻👋🏻👋🏻