Everyone, nice to meet you.
I'm Sakurazaka46 3rd generation's Taniguchi Airi from Yamaguchi🐡
currently 17 years old and in my 2nd year of high school!!
Looking forward to your support.
Yesterday Nagisa passed the baton to me, and today is my turn!
Because this is my first blog entry, my heart is pounding while I'm writing it…
First of all, I'd like you to know about me,
so let me introduce myself.
⦿ Name
Taniguchi Airi
The kanji character for the "ri (季)" in Airi is the same as the "ki" in "kisetsu (季節)" (season), so I'd be happy if everyone can remember that☺️
⦿ Date of birth
2005/4/12
I'm the oldest of the 17 year old group!
⦿ Charm point
The mole under my right eye
⦿ Penlight colors
Purple x Red 💜❤️
From now on, I will write a lot so you can know more and more about me!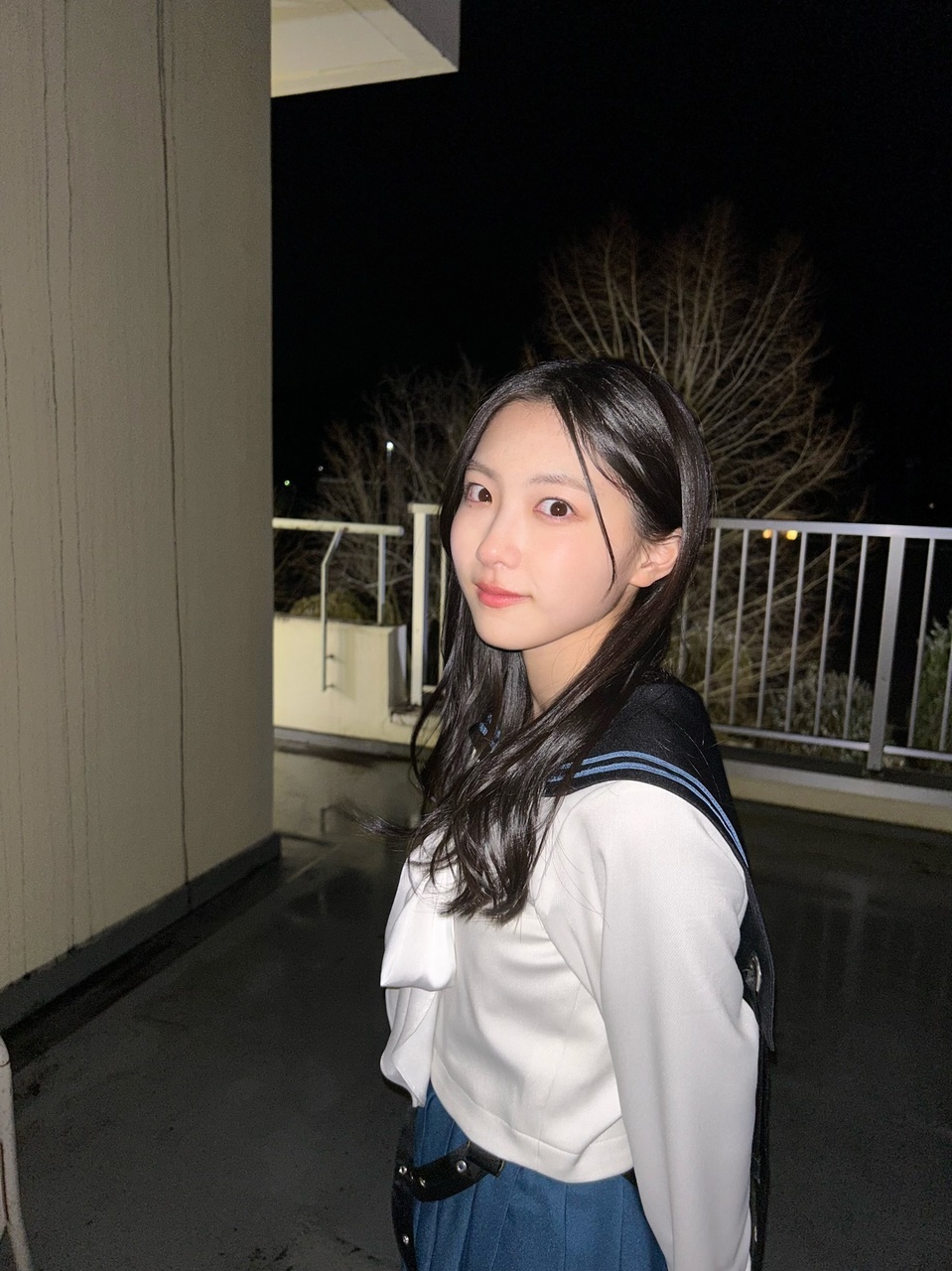 ↑ Miu (Murayama Miu) took this photo on the day we shot Natsu no Chikamichi's MV 📸
ーーーOmotenashikaiーーー
Thank you to the fans who came and watched the online stream of the Omotenashikai on March 4th and 5th!
Were we able to be hospitable to everyone~?
I was moved because the scenery I saw from the stage was very beautiful. I was able to see everyone's faces, penlights, and oshimen towels properly! I was really really happy to see you 🥰
I have liked and admired idols since I was in pre-school.
I was happy to be able to take the first step toward that dream.
During the send-off, I got to see everyone's faces and oshimen towels from close by so I couldn't stop grinning 💕
Thank you very much!!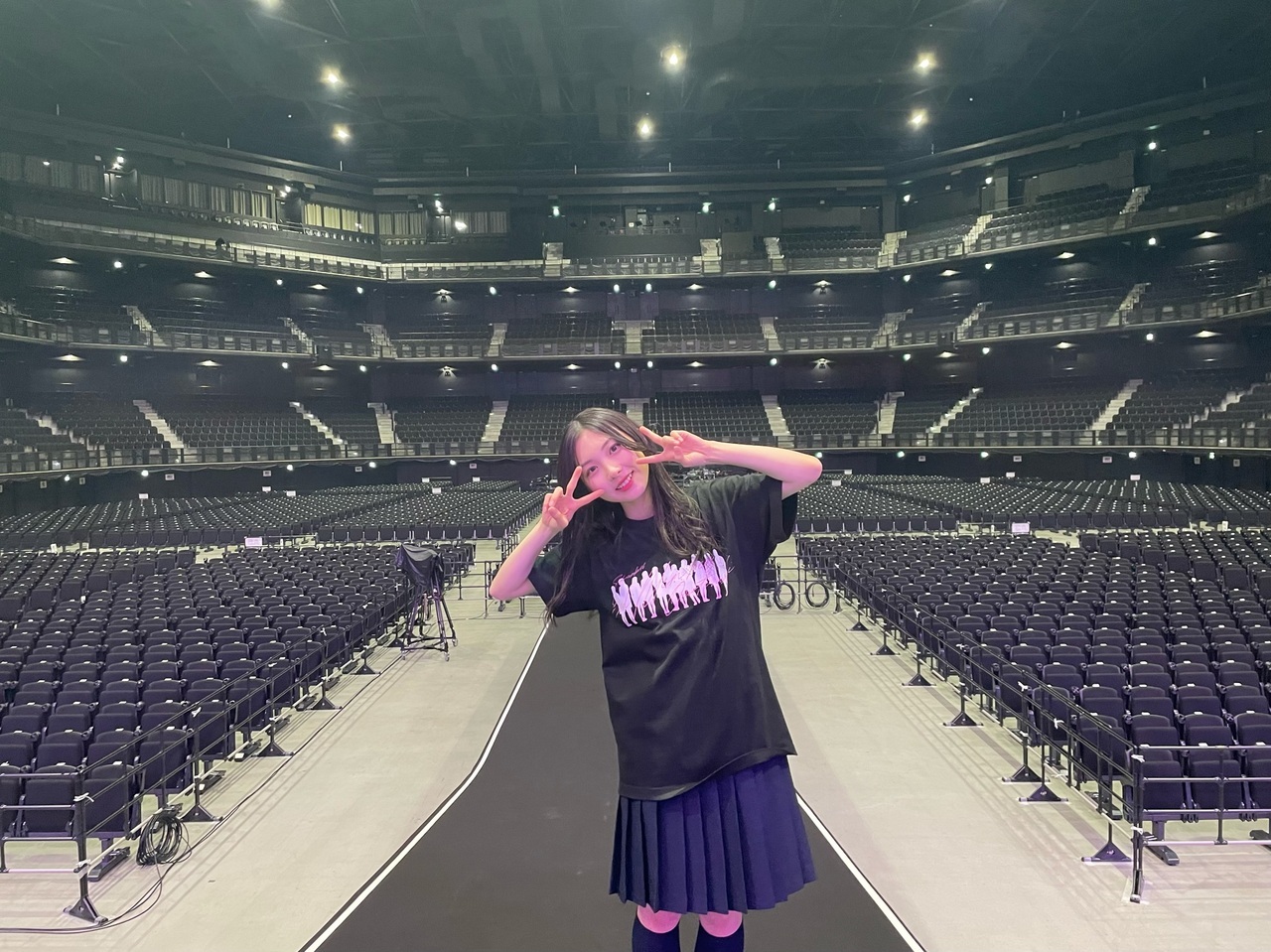 It was the best view I've ever seen ✨✨
For the 2 minutes show, I played the acoustic guitar and sang "Mugon no Uchuu". I really like the intro, it soothes my heart every time I listen to it.
I was nervous, but the venue painted in blue was so pretty that my nervousness just went away. I definitely won't ever forget that scenery.
And,
I was selected as the center of 3rd generation's original song, "Natsu no Chikamichi".
I pondered a lot on the song's worldview and how to convey it since the practice period for the MV. I was particularly having a difficult time with the facial expressions, and everyone in the 3rd generation supported me a lot.
When the song came on, I was moved to tears by everyone's cheers. I was filled with happiness, thinking that this song was really being loved by everyone~~
I would be happy if you can continue to love it more and more 💕
Also,
We performed "BAN" that we've been practicing since we were trainees.
I think a lot of people were moved by Rika (Ishimori Rika)'s "Didn't we have a lot of time?", and Itoha (Mukai Itoha) & Riko (Endo Riko)'s "Is it wrong not to change?"
I was moved too as I danced.
For some reason, it made me want to cry.
I felt like that was what it means to convey your feelings from the bottom of your heart. It was really cool ✨
Through this Omotenashikai, I've come to love meeting Buddies.
I want to see everyone soon!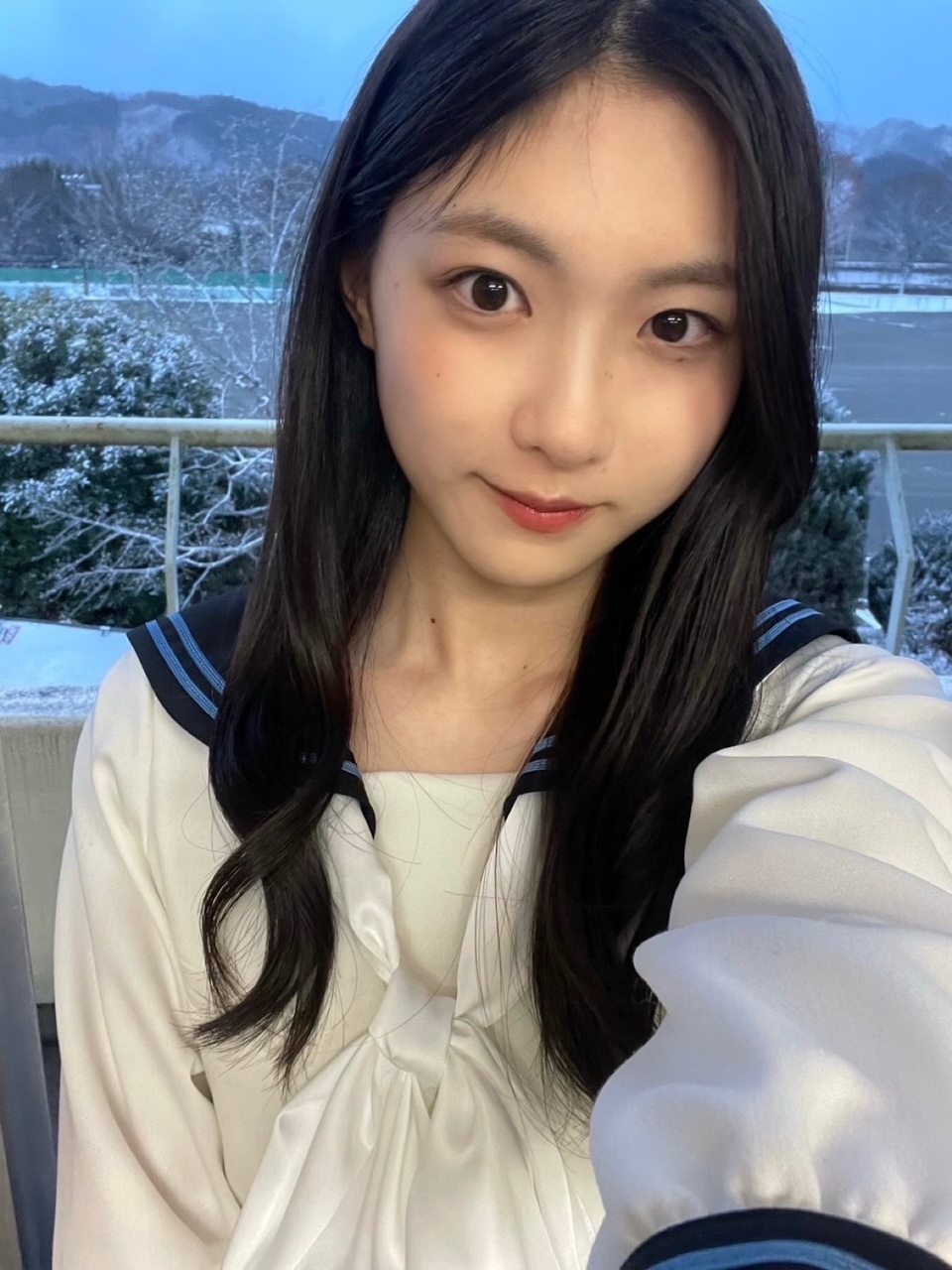 It was snowing on the day we shot the MV~ ⛄️⛄️
Although I'm not really good at conveying my thoughts and feelings into words, I will work harder to be better at it from now on 💪
There was a lot that I wanted to write and it's getting long, so that's all for now!
Thank you for reading!
Tomorrow is Nakashima Yuzuki 🌙's turn.
She's dependable, as kind as her name suggests, and she really is like everyone's big sister so I'm always spoiled by her.
Look forward to Yuzu's blog~♡
[T/N: 優 in 優月 (Yuzuki) means "kind"]