Thank you for opening my blog!
I'm Sakurazaka46 3rd generation's Taniguchi Airi from Yamaguchi 🐡
currently 17 years old and in my 2nd year of high school.
Today is Wednesday!!
Congratulations on making it to the middle of the week 🙇‍♀️
I received the baton from Nagi (Kojima Nagisa) yesterday~
Just like what Nagi said in her blog, I often sleep with my eyes open….
Actually, the first time I showed my tears was after the acceptance announcement,
in front of Nagi and Rika (Ishimori Rika)!
Both of them said "You made it~" kindly ☺️
Today is the commemorative second blog, I'm excited ☺️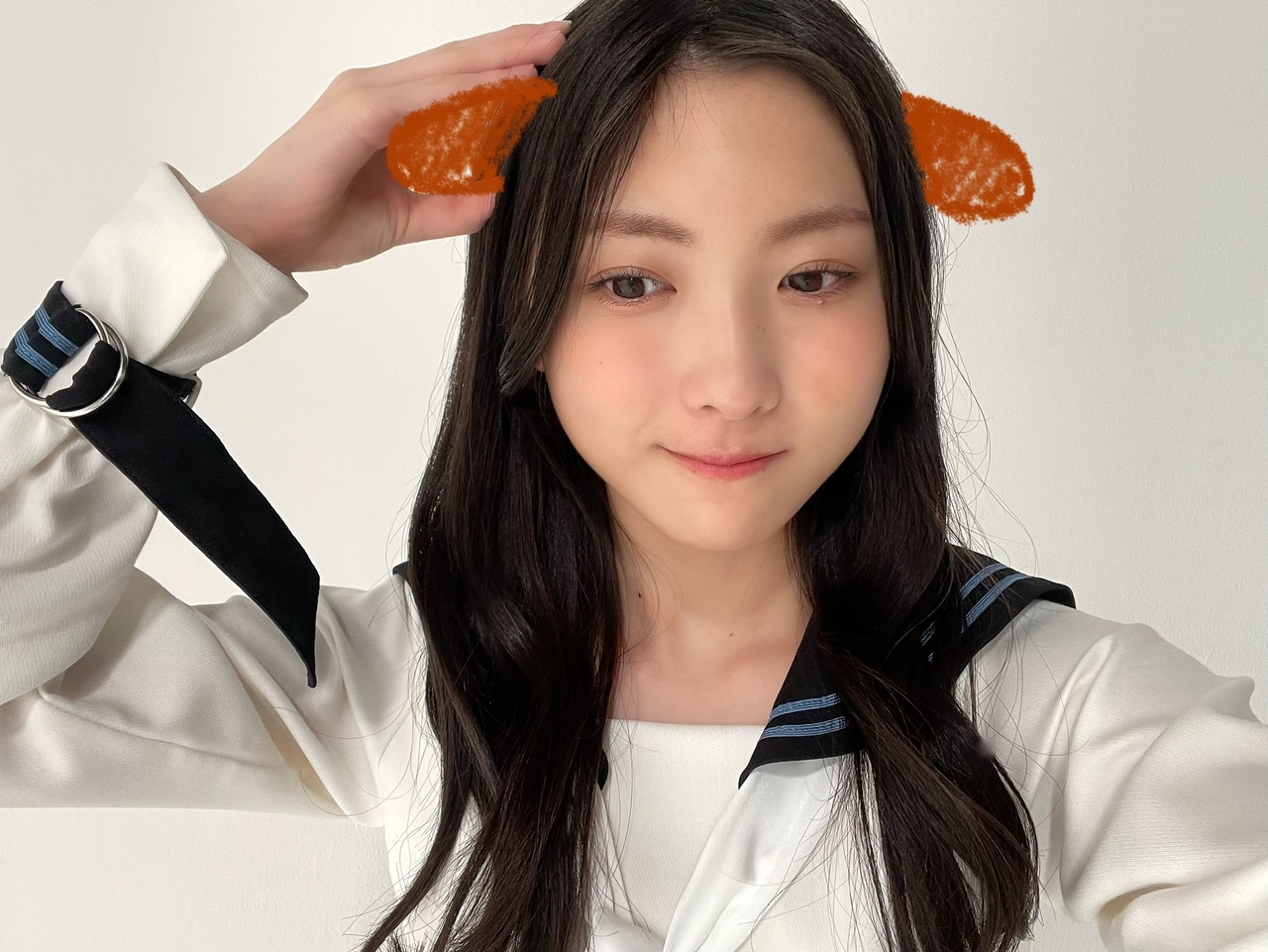 Wooff 🐶🐶
Yuzu (Nakashima Yuzuki) said "You look like my pet dog~"
So I tried doing a dog pose.
ーーーーSelf Introduction Part 2ーーーー
I didn't say this in my previous introduction,
But actually, I like anime!!
I've been slacking a bit in watching them lately, so I didn't write about it, but I wanted to give some recommendations to everyone so I'm writing this now!
Haikyuu!!, HUNTER X HUNTER, Macross Frontier,
Made in Abyss, Guilty Crown,
Psycho-Pass etc.
I really like EGOIST, so I watched most of the anime they sang the theme song of!
I also like Ghibli, and I basically memorized the script of
Castle in the Sky and My Neighbor Totoro
ーーーーAbout Sokosakuーーーー
The other day, on "Soko Magattara, Sakurazaka?" the segment "Their exciting first appearance! Welcome Sakurazaka 3rd gen members! Part 2"
was broadcasted
It turns out that,,,,,,,,
I got introduced by
My oshimen, Morita Hikaru-san 🌱
Before the shoot, since it was only the second time we met each other, I couldn't look into her eyes and I kept sneaking a look at her side profile 🙏
During the break time she initiated a conversation with me, and we got to talk for a bit! I'm so happy,,,
My favorite comedian is Joyman-san,
and I borrowed my seniors' names to make some rhyming jokes!
Takemoto Yui-san and Kobayashi Yui-san aren't itchy!!
They are really kind seniors 💕
[T/N: Kayui (itchy) rhymes with Yui]
And, for my skill, peeling an egg in a long spiral, because I was nervous the result wasn't what I wanted, so I wanted to challenge it again and show everyone the result~~~ What do you think?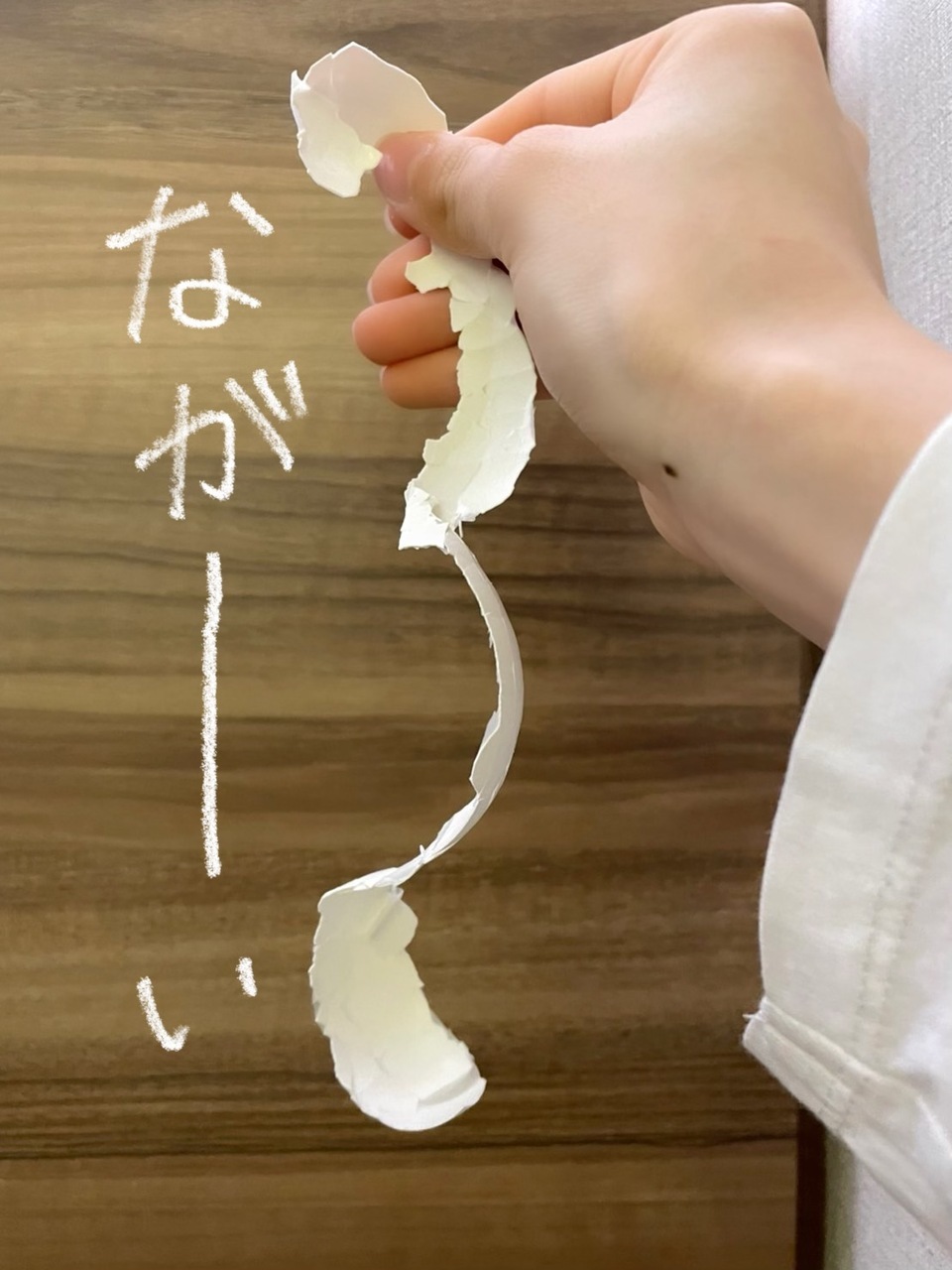 [Text: Looong]
This is quite a big success 😏😏
It was like being in a dream since I was actually in the studio which I've only seen from my phone screen!
Since I felt like I was dreaming, I could do the shoot without being stiff and feeling nervous.
However, I couldn't directly see the seniors on the left side, so I talked while looking at the part of the set on my left side.
Tsuchida-san and Sawabe-san's eyes were really warm and they were really easy to talk to ☺️
ーーーーMeet & Greetーーーー
Each time, I feel really happy to be able to talk with everyone~~
Maybe because I did an impromptu Joyman imitation on Sokosaku,  I've been getting a lot of requests like "Please do Joyman imitation with my name~"!! Sometimes~ I do fail but… it's really fun!
Also, there are a lot of people who said that my performance of "Mugon no Uchuu" during Omotenashikai was great, and I feel really happy because a lot of people have listened to it.
I'm thinking that it would be great if I can send clips of my singing when I start my private talk 💭💭
And then!
Recently, the 3rd gens made our debut on the fixed camera stream!
If you have time, please watch it✨
There's a good probability that Itoha and I will be there~!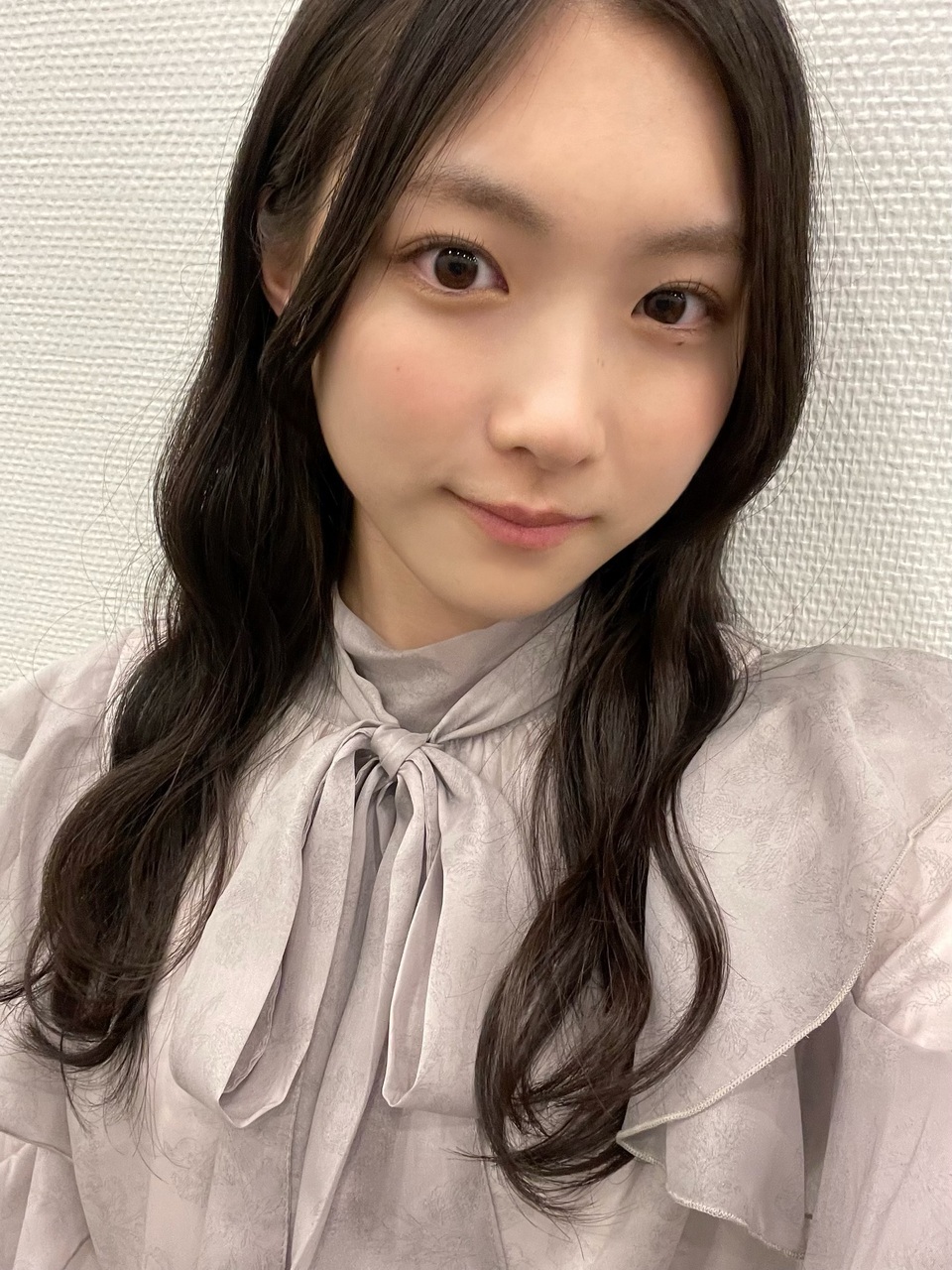 The frilly blouse I wore for the Meet & Greet on March 18th~~
I couldn't help grinning when someone said I looked like a princess 👸
I'm reading the fan letters from everyone!
I received a lot so I'm happy 🥰
I'm reading them properly, so please tell me if you sent any on Meet & Greet!
I'll be waiting!!
Tomorrow is Yuzu (Nakashima Yuzuki)'s turn!
We both like red bean paste, so we made a promise to go on a date to eat red bean paste dango 💕