Thank you for reading the 3rd gen relay blog today too.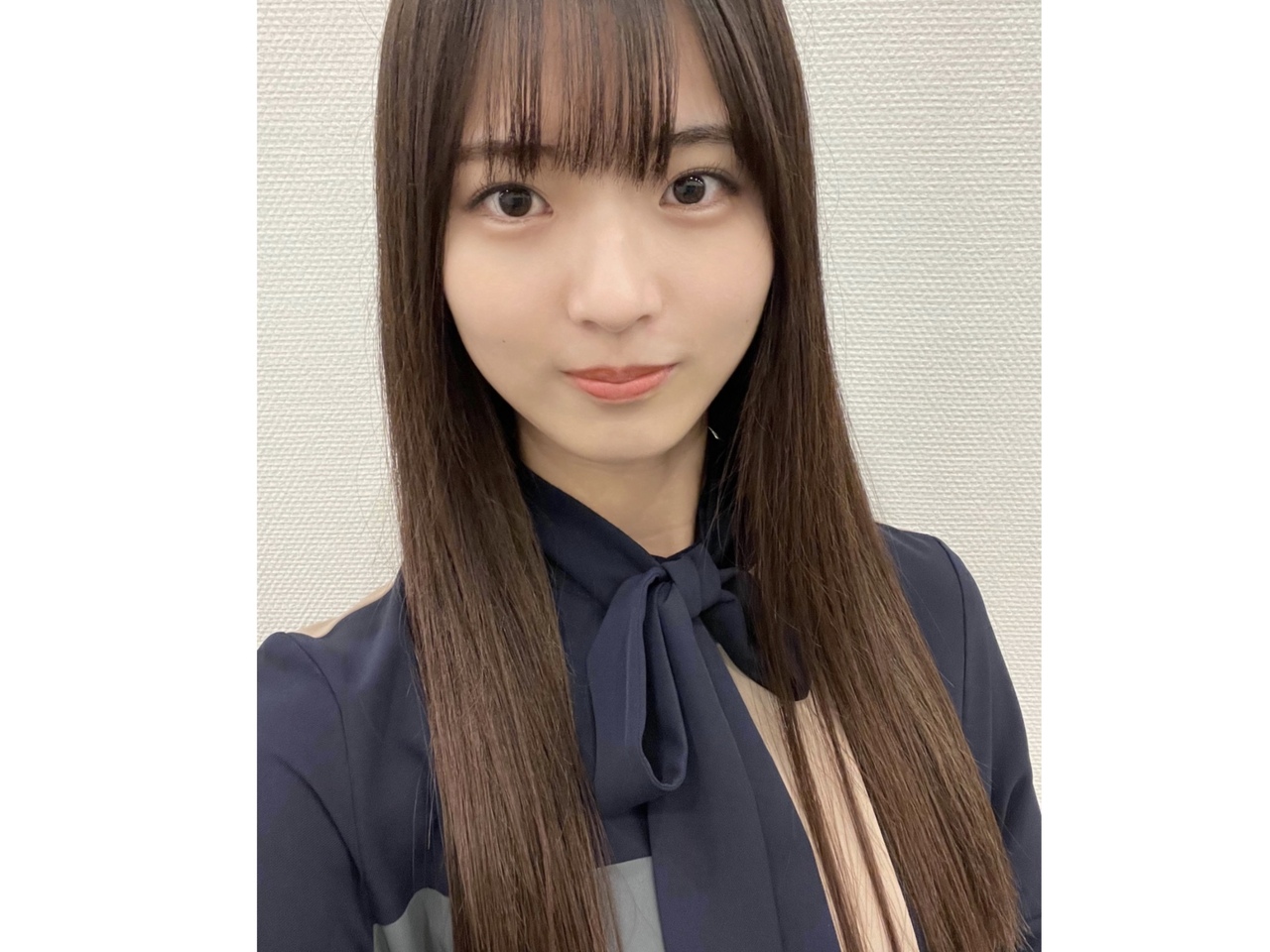 I'm Nakashima Yuzuki who's working hard on taking selfies.
Long time no see 🌸
Have you been doing well~?
I'm doing well.
Because I like warm seasons, lately I've been in a good mood ♪
I'm having fun while taking walks.
I want to eat cherry blossom mochi from a Japanese sweet shop.
Spring is the best~
Does everyone like spring?
You're sensitive to hay fever? Me too.
But, I want to do cherry blossom viewing~ 🍡
Recently, when I went out with Nagi, we made a promise to go see cherry blossoms.
I want to go with everyone~!
🐕🐕🐕
Thank you for the Meet & Greet the other day.
It's always really fun.
I was happy because we could talk about a lot of topics, like Omotenashikai, our B.L.T. feature, and the MV.
I was able to say that I read the letters to the fans that sent them,
I was also able to talk about my hobbies and stories about the 3rd gen members,
I felt like the distance between us has gotten closer, so I'm happy.
There were some new faces too, that also made me happy.
It was a blissful time.
The Meet & Greet and fan letters really made me feel glad.
Thank you very much.
The words I received from everyone gave me confidence.
Being praised, and also getting advices, everything made me joyful.
It's a blessing to have someone who looks over me.
Thank you very much.
I will treasure the time I get to spend with everyone.
🐕🐕🐕
Well then,
Please have fun reading Yuzu's stories today too 🐕
🌿 About my introduction vlog 🌿
Have you watched my introduction vlog?
I shot it by myself while holding my phone in one hand.
I had a great time eating good food and enjoying the nature in Dazaifu, Fukuoka 🍵
Because I like Japanese sweets, in addition to the yamecha-an monaka I had in the vlog, I also had umegae mochi with matcha~!
I might have eaten too much, sorry,,.
By the way, when I was in elementary school, I joined the tea ceremony club because of my love for Japanese sweets, and I fell in love with matcha because of that. Lol
↓ A photo I took near the mountain I climbed.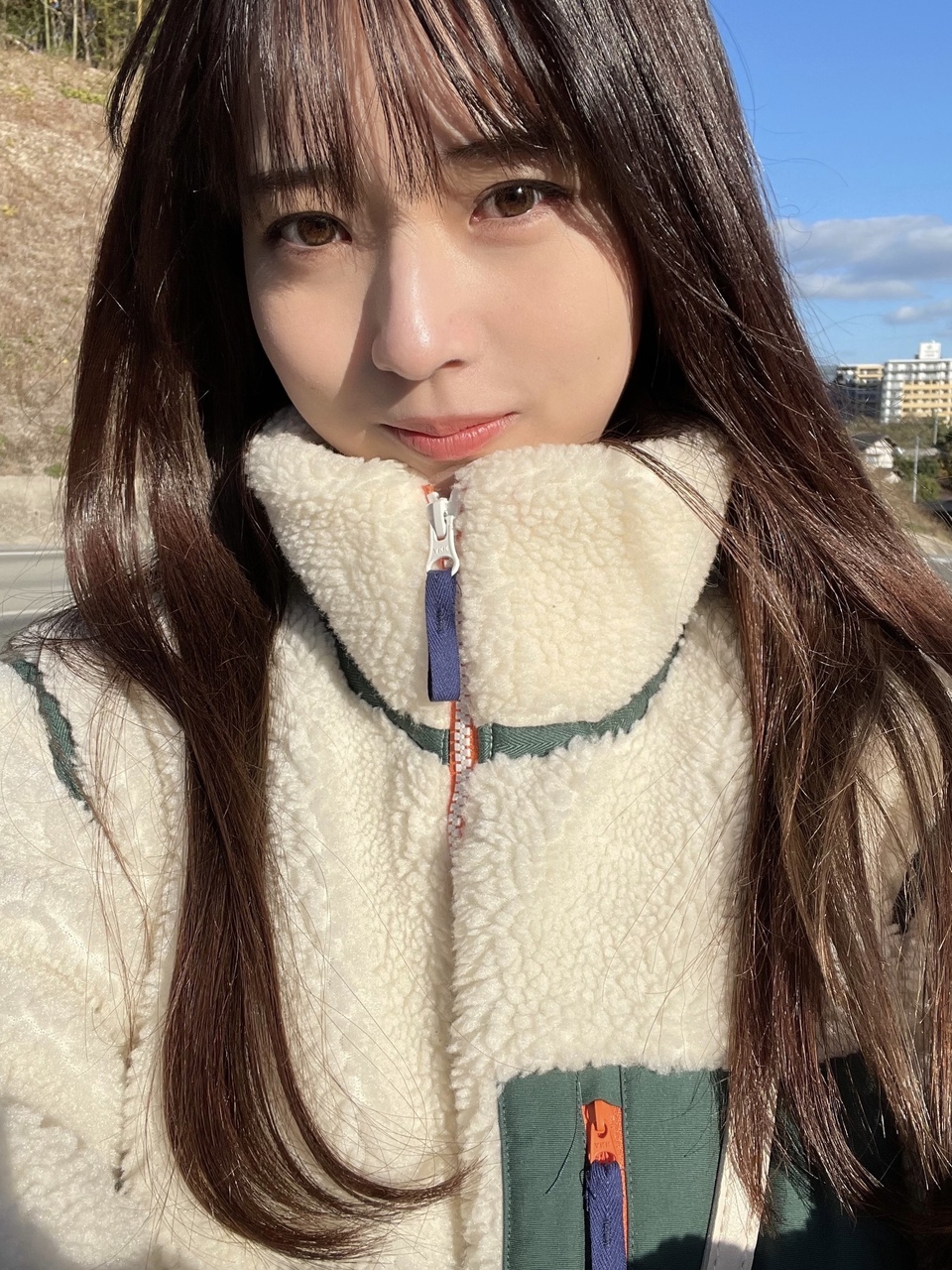 I talked about this in the vlog too, that actually I lived in rural Oita prefecture when I was little and I came to really like the nature because of that.
Even though I can't swim, I like the sea.
I also like the cats who lived by the sea.
My family would often go fishing during the weekends.
I would stare blankly at my father and sister who were holding their fishing rods while eating the onigiri my mother made.
I'd also go look for cats and chase sea roaches.
When we got home, even though I didn't catch a single fish, I'd eat a lot of grilled fish and squids they caught. Hehe
I'm the youngest child.
I grew up freely with ease 🐋
I really love my hometown Fukuoka, but the time I spent in Oita was really precious too.
I hope my love for Fukuoka and Oita was conveyed through my introduction vlog ☺︎
Next,
🌸 About Omotenashikai part 2 🌸
First of all, I was happy because all 11 of us could stand on the stage together.
Even though Yu and Shii were revealed a bit later than us, the 11 of us walked together from the beginning.
We often talked about how we'd like everyone to know about both of them as soon as possible.
Yu 🐰 and Shii 🐱 are both leading figures for the 3rd generation members.
After the two of them were revealed, we had our first stage as 11, the "3rd Generation Members Omotenashikai".
How was it?
I want to hear feedbacks from everyone who watched. Lol
During the performance portion, we 3rd gens performed our seniors' songs.
My beloved seniors' songs. It was a very strange feeling to have my own position for those songs, and I was very happy because of that.
It was a different feeling from when I first got my own position for "Natsu no Chikamichi".
I was just really happy and I had a lot of fun while I was learning the choreography,
It was during the Omotenashikai preparation period that I really felt that I had become a Sakurazaka46 member.
I gave my all for the six songs I performed.
During "Buddies", I performed while thinking about how happy I was to be able to meet everyone. My heart was filled with feelings for everyone.
I hope it reached you.
I'd be happy if you came to think that the 3rd gen members are great.
For me, I was glad that I got to meet Buddies during those two days.
I felt like everyone's smiling faces took away all of my worries and thoughts from when I passed the audition until the moment before I stood on stage.
And on a personal note, I was in charge of the MC for the Omotenashikai.
I was worried because it was my first time.
After the concert, Matsuda-san who came to watch said, "Your greeting was good 👍🏻" with her usual kind smile, and that really made me feel at ease.
All I could say to her was,
"Whoa‼︎ T-thank you very much‼︎ 💦"
But when I look back at it, it touched my heart so much that I'm almost in tears.
I also talked about this on the 2nd day of Omotenashikai, but the seniors always gave us supporting words.
The words "Your formation was lined up perfectly, you must've worked hard practicing"
The words "I like Natsu no Chikamichi!"
The words "I'm looking forward to working together with you from now on"
I vividly remember all the words I received from the seniors, it made me happy.
To the extent that I want to write them all here.
I will never forget the
"Welcome to Sakurazaka"
from our first meeting with the seniors.
On the day when we had the first meeting, we took a group photo with the seniors.
The seniors  said,
"So you can already do the sakura pose~ That's great~"
They spoke to us 3rd gens who was stiff and nervous.
Because of that, I think everyone was able to laugh and have fun.
It's times like this that I think, "What a wonderful group I got to be a part of".
Thank you to all of the Buddies and our seniors for everything.
🐕🐕🐕
Each time I write a blog, because I'm happy that I can talk to you in my own words, the blog ended up being too long.
Even though I still want to talk more, I'll end the blog here.
Lastly,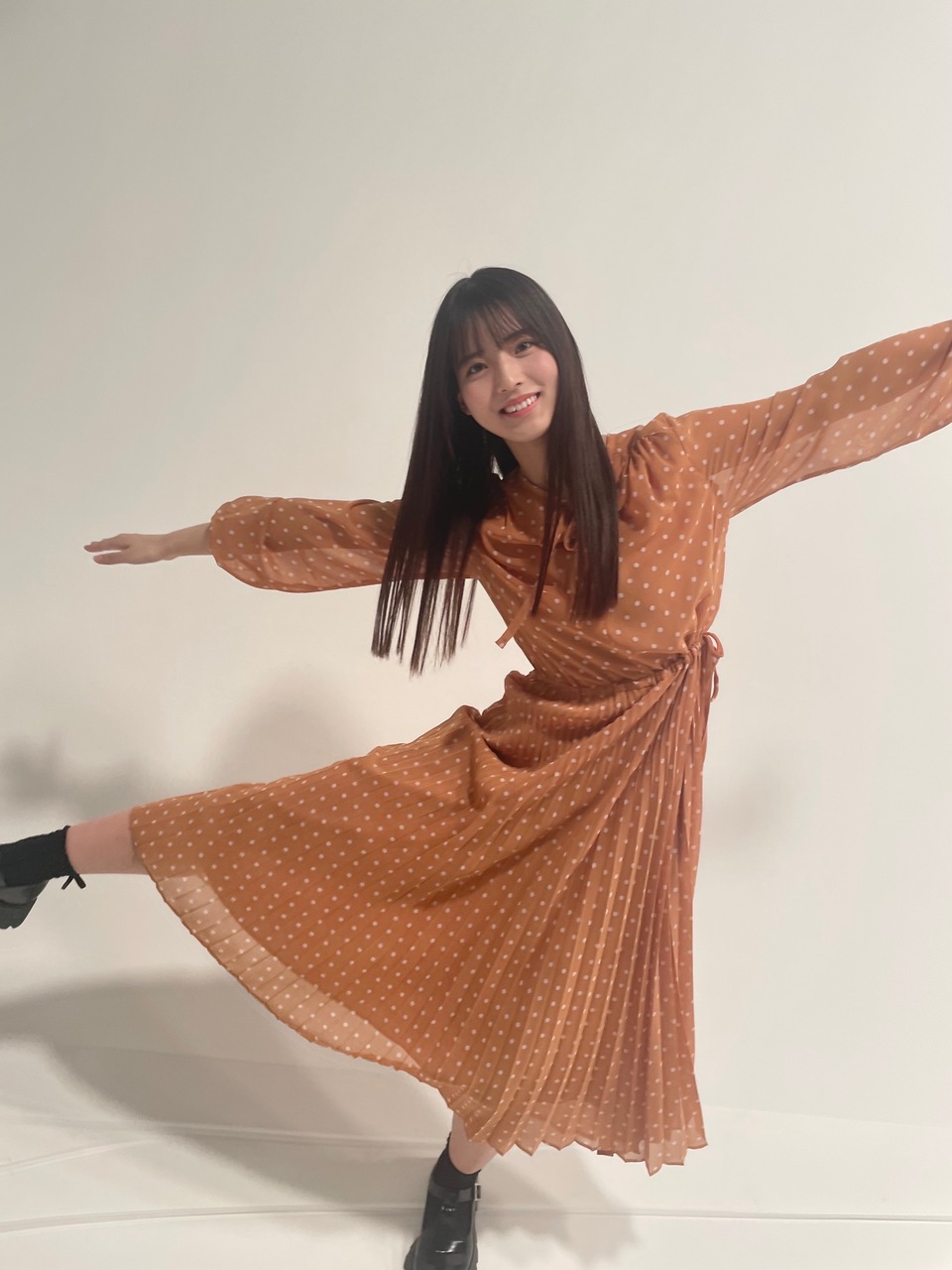 ↑ Looks like I was having fun
photo by Nagi
Nagi is the one who always notices my troubled expressions and helps me out.
On the day she took that photo too, while I was having trouble taking selfies she said "I'll take the photo for you~♪" and took the photo for me.
Look forward to Mio's blog tomorrow 💙
Lately, Mio has been clingy toward me too. Cute
What to talk about 💭 in the next entry,,, I'm still thinking about it 🙃 Hehe
See you next time~ 🌙
From Yuzu